The Atlantic Daily: The Lonely Middle
"My debate with Steve Bannon." Plus the definition of "middle class," the eve of the 2018 U.S. midterms, Iran sanctions, and more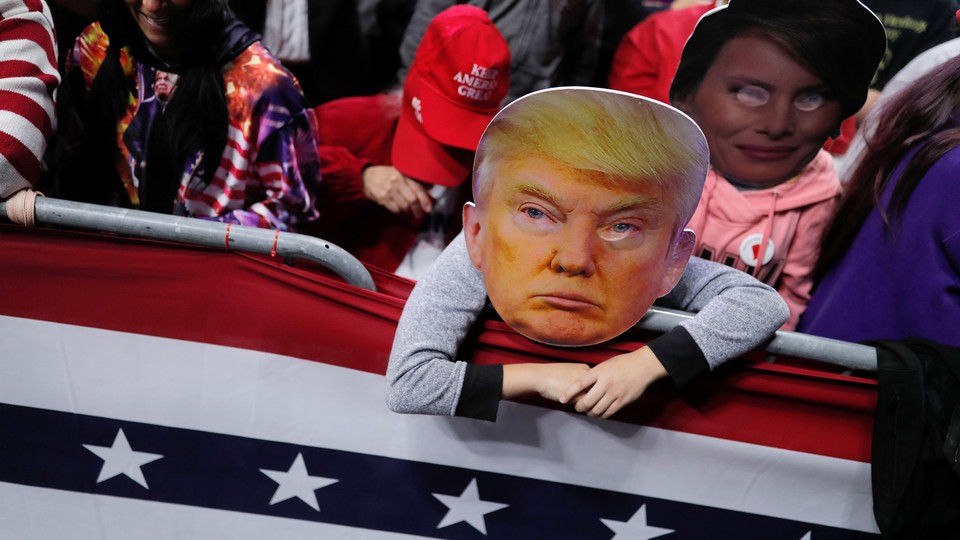 What We're Following
To the Left?: Democrats think they can pick up governor's seats in these states this midterm election. Meanwhile in New England, popular Republican governors of solidly blue states seem to be holding on to their leads. In Texas, strategies like strict voter-ID laws and redistricting have kept the GOP in power, Adam Serwer argues, detailing his own laborious process of registering to vote there for the first time. But that grip may be loosening. In Iowa, a state that's traditionally purple but has swung right in the past few years, Democrats may be well positioned to take back some seats. (Plus: Where are all the moderate candidates for office?)
Iran Dealt: A round of U.S. sanctions on Iran officially went into effect Monday. (This past May, the U.S. exited the Iran nuclear agreement, made under the Obama administration in 2015.) In the past, Iran has played with a number of obfuscations and legalities to skirt U.S. sanctions and continue selling its oil. Here are a few potential efforts, though—spoiler alert—many of these evasions will likely fail.
Enemy of the Good: Perfectionism in all its forms seems to be on the rise, psychologists are finding—from holding high standards for others to a desire to live up to social expectations to the self-directed kind. Do "we strive for perfection, it seems, because we feel we must in order to get ahead"? What are some ways to combat the negative impacts of aiming for perfection?
---
Snapshot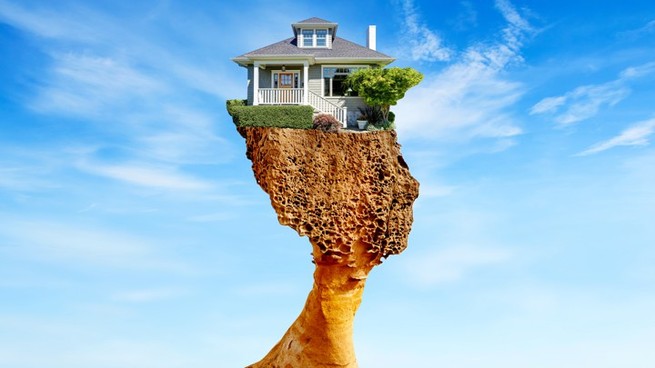 ---
Evening Read
David Frum debated Steve Bannon on stage in Toronto on the question of the future of Western politics—would it be populist, or would it be liberal?
Why share a platform, then, with Bannon, one of the most adept and successful of the challengers to all I hold dear?

I hoped to speak, first, to the small numbers of the genuinely undecided, to those who might imagine that populism offers them something. This is not true. The new populist politics is a scam and a lie that exploits anger and fear to gain power …

I hoped to speak, next, to the many people who see populism for what it is—and who resist it. Since the economic crisis of 2008 and 2009 and the Euro currency crisis that began in 2010, the so-called populists have won election after election in this country and in Europe. Even when the anti-populists have won, as they won in France in 2017, they have won by dwindling margins. Countries that formerly seemed secure against populism, like Germany, have been trending in ominous directions …

I hoped to speak, finally, to those who see populism for what it is—and support it. I hoped to look in the face of their most self-conscious and articulate champion, Steve Bannon, and tell them: You will lose.
The audience voted before and after the two sparred, to determine who moved the collective needle of the room. From beginning to end, it was a strange and heated affair.
---
What Do You Know … About Education?
1. The Florida gubernatorial candidate Andrew Gillum, who's played up his HBCU bona fides this campaign season, graduated from this 130-year-old university based in Tallahassee.
Scroll down for the answer, or find it here.
2. The share of ___________________ degrees at elite research universities dropped from 17 percent a decade ago to just 11 percent today.
Scroll down for the answer, or find it here.
3. One federal survey found that 70 percent of American teachers assign homework that needs to be done online. That's a difficulty for the ______ percent of U.S. households with school-age children who lack high-speed internet at home.
Scroll down for the answer, or find it here.
---
Dear Therapist
Every week, the psychotherapist Lori Gottlieb answers readers' questions in the Dear Therapist column. This week, an anonymous reader writes in about a painful secret:
My parents divorced when I was very young, and afterward my father began sexually abusing me, which went on for years. I never told anyone in my family, and once I moved away from home I cut all contact with my father. I'm in my late 20s now, and my life is significantly better without him in it.

The problem is that my not talking to my father has started to raise questions. Recently my mother brought up the fact that I haven't spoken to him in years and said something to the effect of "What could he possibly have done?" On the one hand, I've been through enough counseling to feel that I don't owe anyone an explanation for not wanting a toxic person in my life, and bringing it up now, 10-plus years after the fact, wouldn't change what happened. I'm also not emotionally prepared for the level of uproar it would cause if I started talking about it (my family are fabulous gossips).

On the other hand, I wonder if I should come forward. Many members of my mother's family still have a friendly (if not especially close) relationship with my father, and I'd be lying if I said that didn't hurt me a little.
Read Lori's advice, and write to her at dear.therapist@theatlantic.com.
---