The Atlantic Daily: Overshadowing
Killer tulips. Plus a continuing fall from grace for technology giants, U.S. midterm-election results keep coming in, and more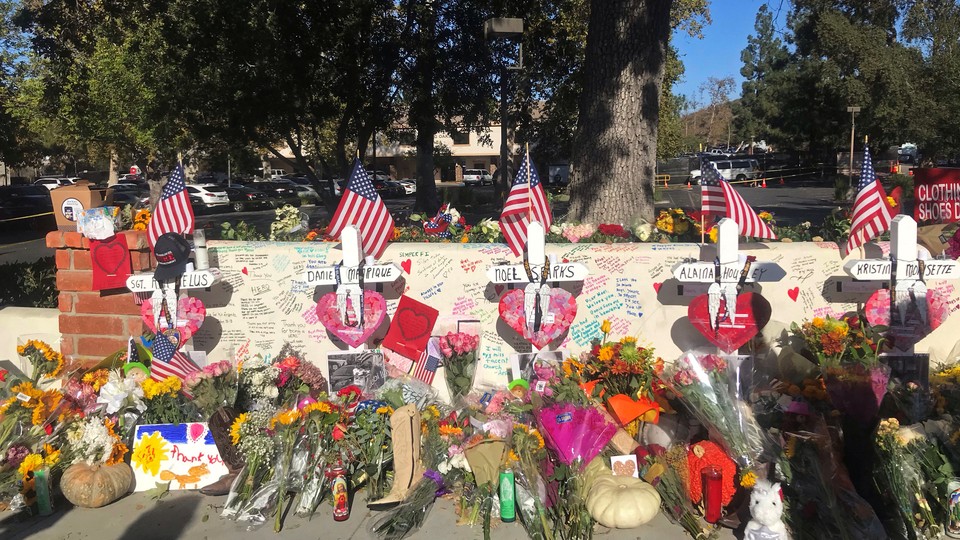 What We're Following
Mid-Midterms: The U.S. midterm elections are still ongoing—multiple House races have yet to be called, though in the week since November 6, several more Democratic candidates have been swept into office, many in Republican-leaning districts. Turns out, writes Ronald Brownstein, that the GOP strategy of aligning itself closely with Donald Trump is very limiting: Here's the electoral evidence.
Fall From Grace: Remember earlier years, when technology giants like Facebook or Google were scrappy, ambitious darlings, born in Silicon Valley and set to change the world? As recent reports unfold of just how poorly Facebook executives mishandled the company's many scandals of the past two years, Alexis Madrigal asks, "What if the news stays bad, but the people using their products can't extract themselves from the platforms tech has built?"
Short-Term Memory: Bad news gets overshadowed by more bad news, and on no subject is that punishing pattern clearer than when the news is about mass shootings. How long do such stories dominate headlines? That time span has stayed remarkably consistent over the past few decades.
---
Snapshot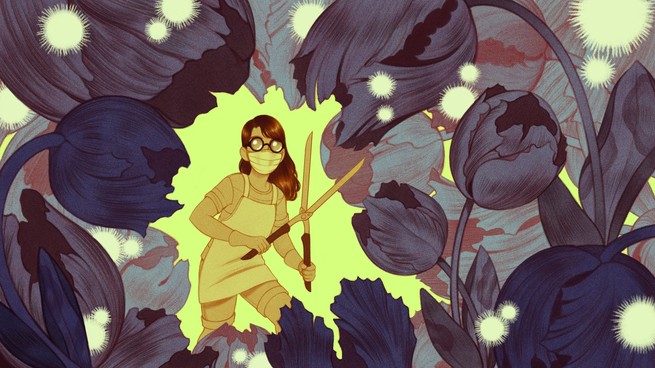 ---
Evening Read
Nobody loves being stuck in traffic, and the Los Angeles gridlock is severe. So Elon Musk's Boring Company started digging a 14-foot-wide, mile-long tunnel under parts of the city to accommodate a futuristic transit system. But did anyone bother to ask the people living in these neighborhoods? Alana Semuels writes:
I talked to a dozen people who live along the tunnel's route, and most said they hadn't witnessed any extra noise or traffic. But none had been informed ahead of time that a private company would be digging a tunnel beneath the street. Some only learned about the tunnel in mid-2018—not when the digging started, in 2017—because the company purchased a dilapidated house on 119th Place for nearly $500,000 in cash. (Other homes in the neighborhood are assessed at between $200,000 and $500,000.) The company plans to install an elevator in the garage of the house to practice raising cars from the tunnel to ground level. It says it will rent the rest of the house to SpaceX employees.

The company sent letters to some neighbors about the project and held public meetings to discuss it with residents in July 2018. But when those public meetings occurred, the tunnel was nearly complete.
---
What Do You Know … About Global Affairs?
1. The Leave-ers are leaving: This secretary of state for Brexit submitted his resignation Thursday morning, followed swiftly by several other cabinet members.
Scroll down for the answer, or find it here.
2. President Trump's nonappearance at this famed World War I cemetery in northern France over the weekend contributed to a broader worry among European leaders that Europe is increasingly being hung out to dry by the U.S.
Scroll down for the answer, or find it here.
3. The Saudi journalist Jamal Khashoggi's killing has cast Turkey, which under this man's rule has stifled dissent, in a more unusual role as a defender of human rights and a free press.
Scroll down for the answer, or find it here.
---
Urban Developments
Our partner site CityLab explores the cities of the future and investigates the biggest ideas and issues facing city dwellers around the world. Jessica Lee Martin shares today's top stories:
What's your local Target or Walmart worth? Whatever its property-tax bill says, right? In suburban communities around the U.S., big-box retailers are slashing their property taxes through a legal loophole known as "dark-store theory." For the cities that rely on that revenue, this could spell disaster.

Is Amazon's HQ2 a done deal for New York and Virginia? Sarah Holder takes us inside the local movement to derail or amend Amazon's incentives—or at least stop the next bidding war from mirroring this one.

As cities wake up to their housing crises, they'll realize they have to confront the problem of single-family residential zoning. Booming, expensive cities need to build more affordable housing, but neighborhoods filled with single-family homes remain virtually untouched by new development. Can that be changed?
For more updates like these from the urban world, subscribe to CityLab's Daily newsletter.
---
Looking for our daily mini crossword? Try your hand at it here—the puzzle gets more difficult through the week.

We're always looking for ways to improve The Atlantic Daily. Concerns, comments, questions, typos? Email Shan Wang at swang@theatlantic.com

Did you get this newsletter from a friend? Sign yourself up.