The Atlantic Daily: No Control
Why young Americans are having less sex. Plus Amazon HQ2 pageantry, White House firings and hirings, and more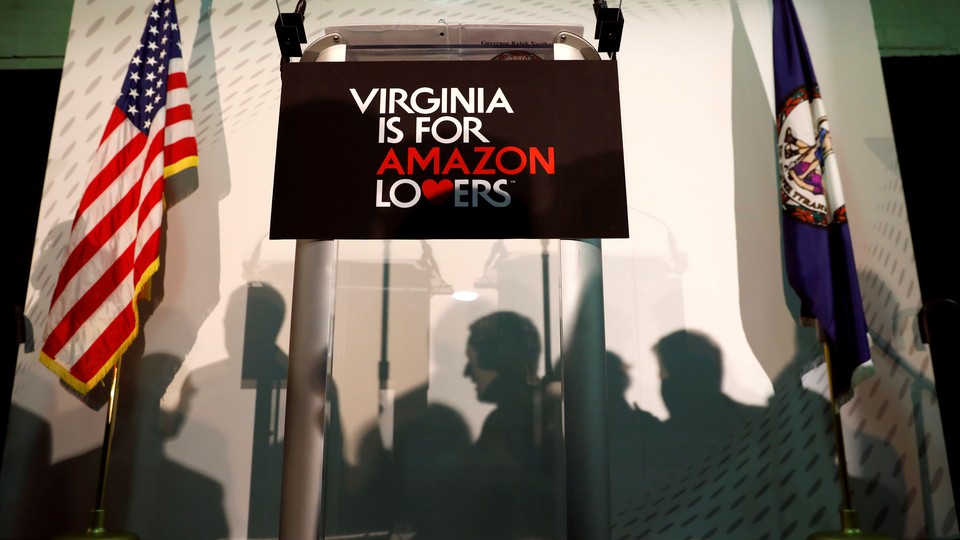 What We're Following
Take Two: It was never going to be any of the other more than 230 cities across the U.S. that bid for a chance to host Amazon's so-called HQ2, now officially planting its flag just outside New York and D.C., Annie Lowrey argues. (Opening big offices in New York and D.C. makes sense from the company's perspective. What inequalities will it widen in these cities?) And Derek Thompson calls for a policy fix to the HQ2 pageantry of the past year: "Why the hell are U.S. cities spending tens of billions of dollars to steal jobs from one another in the first place?"
In and Out: The U.S. House of Representatives is increasingly seen as an unfriendly place with few paths toward leadership for rising Democratic talent, while House Republicans don't have the same problem. The dominance of a longtime Democratic figure has something to do with it. And in a continuation of his post-midterms purge, President Donald Trump is now reportedly considering firing his secretary of homeland security and his chief of staff—but how axing certain staff would help him achieve his various policy proclamations is unclear. (Also brewing: CNN is suing the White House.)
City on Fire: As the death toll in California's wildfires continue to rise, the fires remain far from contained. This year alone, the federal government will spend more than $2.25 billion fighting such fires (and even more billions trying to manage them). Here's why they're essentially impossible to control. And there are other vulnerable populations not directly in a wildfire's path who still grapple with the fires' severe side effects.
---
Snapshot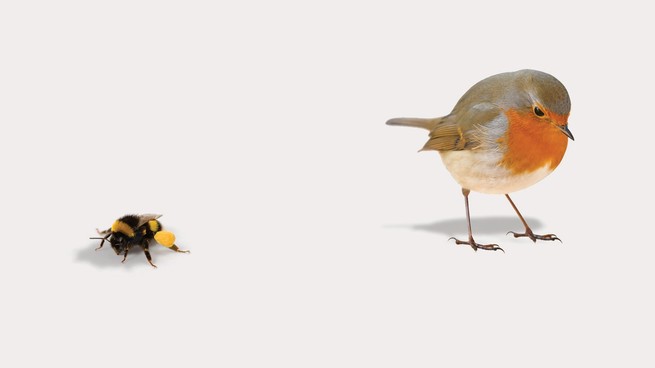 ---
Evening Read
Michelle Obama's new memoir is a glimpse into moments of fear and frustration throughout her husband's presidency that drifted below her preternatural calm. Hannah Giorgis writes:
The memoir goes on to detail the wave of virulent criticism that met Michelle Obama following Barack Obama's clinching of Iowa. The former first lady zeroes in on the responses to a comment she made during two February 2008 speeches in Wisconsin. "What we have learned over this year is that hope is making a comeback. It is making a comeback. And let me tell you something: For the first time in my adult lifetime, I am really proud of my country," she said then. "And not just because Barack has done well, but because I think people are hungry for change. And I have been desperate to see our country moving in that direction and just not feeling so alone in my frustration and disappointment. I've seen people who are hungry to be unified around some basic common issues, and it's made me proud."

Her remark about feeling pride in her country's citizenry was, perhaps unsurprisingly, taken out of context and circulated heavily.
What else does the former first lady reveal in Becoming?
---
What Do You Know … About Family?
1. A swell of children's books with politically progressive messages are entering the bedtime-stories market, including a better-selling parody of this Regnery Publishing title.
Scroll down for the answer, or find it here.
2. The median age of first marriage for women in the U.S. has risen to this age, up from 20–22 for much of the 20th century.
Scroll down for the answer, or find it here.
3. The woman behind this 1963 seminal feminist text later said that the book helped spark a feminist movement that was misguidedly devoted to fighting "for equality in terms of male power."
Scroll down for the answer, or find it here.
---
Urban Developments
Our partner site CityLab explores the cities of the future and investigates the biggest ideas and issues facing city dwellers around the world. Gracie McKenzie shares their top stories:
For more updates like these from the urban world, subscribe to CityLab's Daily newsletter.
---
Looking for our daily mini crossword? Try your hand at it here—the puzzle gets more difficult through the week.

We're always looking for ways to improve The Atlantic Daily. Concerns, comments, questions, typos? Email Shan Wang at swang@theatlantic.com

Did you get this newsletter from a friend? Sign yourself up.