The Atlantic Daily: Moving Freely
Drawing the line from Newt Gingrich to Donald Trump. Plus the struggle for voting rights, public transit versus ride-share, and more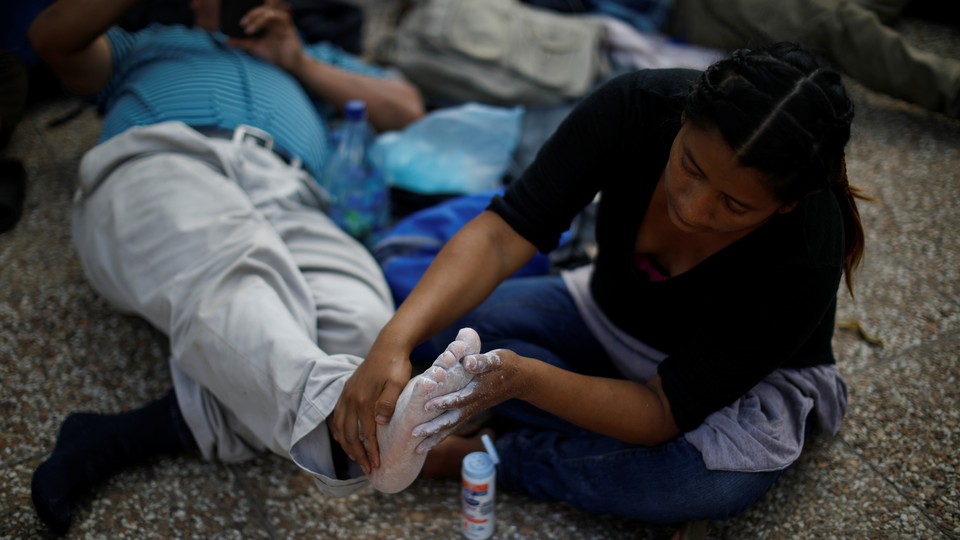 What We're Following
Hard-liners: President Donald Trump is looking to electrify his base with renewed anti-immigration fervor, releasing a racist ad on Thursday via Twitter and gesturing at an executive order on immigration to come next week. The GOP might need more than base voters to retain political control, though. What's the long game of the close Trump adviser who's at the root of some of this hard-line strategy? For those counting down: Five days to the U.S. midterm elections.
Fight for the Right: A consequential legal fight over voting rights is brewing in this tiny, predominantly white Texas county, where students at the historically black public university Prairie View A&M have alleged that the county's early-voting plan uniquely restricts their options. The battle over voting rights here goes way back.
Give Me Space: There's a big black hole at the center of the Milky Way galaxy, with the weight of several million suns. Thanks to telescope data and some animation work, we can see what material getting sucked into a black hole might look like. Also: Do you give public transit a wide berth because you're afraid of getting sick? Or do you think riding public transit has built up your general resistance to illness? Heading into flu season, here's some real talk.
---
Snapshot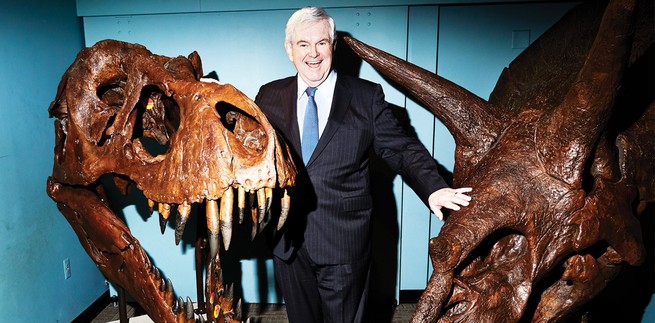 ---
Evening Read
In weighing the costs and benefits—and respective contributions to gridlock—of buses with fixed routes versus ride-shares like Uber and Lyft, Jarrett Walker comes down on the side of buses.
When you drive alone (or take Uber alone) in a gridlocked street or freeway, you are taking more than your fair share of the limited space. When stuck in traffic, you are blocking others from moving freely.

If cities want to move people faster than walking while allowing them to take up only their fair share of space, two options arise. One is to use a vehicle that's not much bigger than the human body, such as bicycles and scooters. Those tools work well for certain people in particular circumstances, but not for everyone. The other option is to share the ride in a vehicle. If space is really scarce, that vehicle will have to carry lots of people. In most cases, riders will have to share a vehicle with strangers, people who are not traveling for the same purposes or even to the same places. That's what public transit is.

Fixed public transit deploys large vehicles flowing along a set path, and riders gathering at stops to use them. That way, the vehicles can follow a fairly straight line, and they don't need to stop once for every customer. That is what makes them worth walking to get to. It is one of the best ideas in the history of transportation.

And walking is key to it.
Let's not reinvent the wheel—or public transit, Walker argues.
---
What Do You Know … About Global Affairs?
1. Which of the following countries offer automatic citizenship to babies born within their borders? Canada, Germany, Mexico, the United Kingdom.
Scroll down for the answer, or find it here.
2. High tides and strong winds brought unprecedented flooding of up to five feet in this Italian city in the past few days.
Scroll down for the answer, or find it here.
3. The controversial Museum of the Bible in Washington, D.C., recently confirmed what scholars had long suspected: Artifacts it had been displaying as authentic fragments of the __________________ are likely forgeries.
Scroll down for the answer, or find it here.
---
Urban Developments
Our partner site CityLab explores the cities of the future and investigates the biggest ideas and issues facing city dwellers around the world. Gracie McKenzie shares today's top stories:
For more updates like these from the urban world, subscribe to CityLab's Daily newsletter.
---