The Atlantic Daily: 'Really, I'm Horrified'
Another Mueller indictment on the way? Plus the ethics of editing babies, the actual meaning of the term emotional labor, and more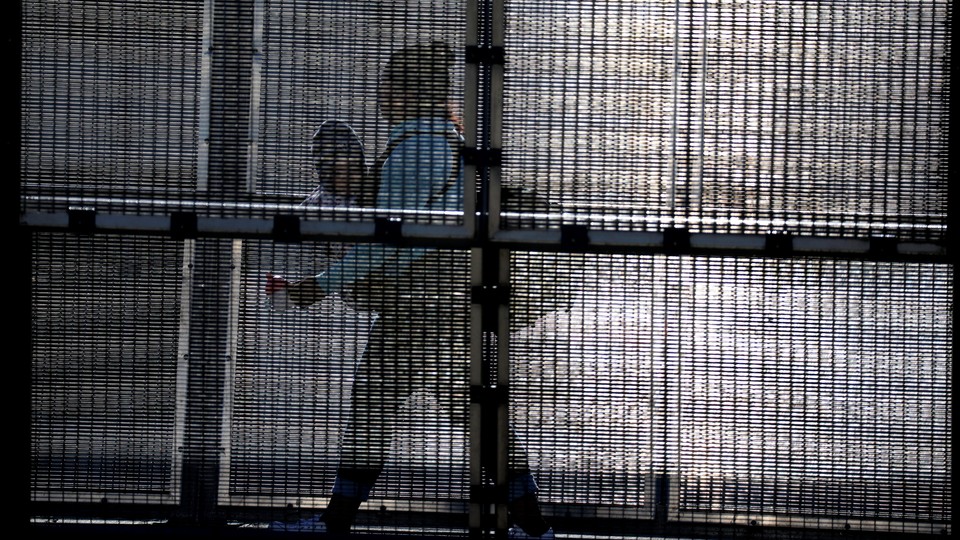 What We're Following
Mueller Watch: Another indictment may be coming from Special Counsel Robert Mueller, this time for a defiant associate of the Trump-campaign confidant Roger Stone: "I will not sign a statement that says I willfully and knowingly lied, because I did not," Jerome Corsi told Natasha Bertrand. Read her story on what adds up and what doesn't, here. President Donald Trump has been on the defensive as the final report on the investigation into Russian interference in the 2016 U.S. election looms.
Editing Babies: A Chinese scientist claims to have for the first time successfully created two babies whose DNA had been altered through a gene-editing technique known as CRISPR, eliminating a gene that could make the babies resistant to HIV. The claim hasn't been formally confirmed, and the scientist's own institution called the experiment a "serious violation of academic ethics and standards." Here's why the implications of such work are so chilling, Ed Yong reports.
Diplomacy: The United Nations' Syria envoy is stepping down. What does the departure mean for the international community's role in formulating a peace plan for Syria, still roiling from the war? And the American ambassador to the UN, Nikki Haley, who most recently condemned Russia for its seizure of Ukrainian navy vessels off the Crimean coast, and has been a fierce—and often solitary—critic of Moscow's support for Syria's Bashar al-Assad regime, is stepping down at the end of the year. Who will stand up to Russia after she's gone?
---
Snapshot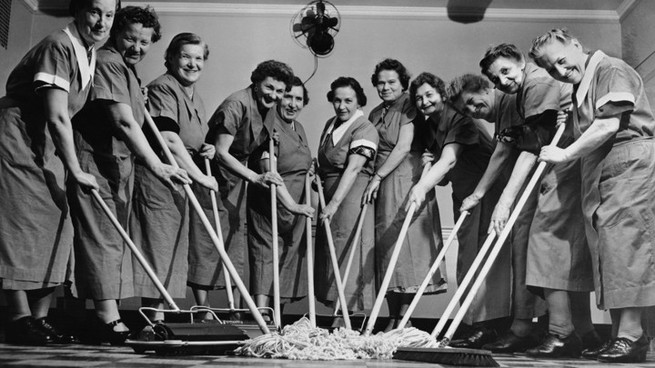 ---
Evening Read
This remarkable community of 500 or so people, living on a small island off Australia's northern coast, speak nine different languages among themselves. Other than English, none of these languages are spoken by more than a few thousand others in the world.
For all these individuals to understand one another, one might expect South Goulburn to be an island of polyglots, or a place where residents have hashed out a pidgin to share, like a sort of linguistic stone soup. Rather, they just talk to one another in their own language or languages, which they can do because everyone else understands some or all of the languages but doesn't speak them.

This arrangement, which linguists call "receptive multilingualism," shows up all around the world. In some places, it's accidental. Many English-speaking Anglos who live in U.S. border states, for instance, can read and comprehend quite a bit of Spanish from being exposed to it. And countless immigrant children learn to speak the language of their host country while retaining the ability to understand their parents' languages. In other places, receptive multilingualism is a work-around for temporary situations. But at Warruwi Community, it plays a special role.
---
What Do You Know … About Education?
1. This Akron elementary school funded by a Los Angeles Lakers basketball star sets itself apart by being a public school, rather than a private or charter school.
Scroll down for the answer, or find it here.
2. Anti–affirmative-action stories with distorted headlines often flourish on this China-based messaging app.
Scroll down for the answer, or find it here.
3. This former president of Michigan State University was charged with lying to investigators during inquiries into sexual-abuse allegations against Larry Nassar.
Scroll down for the answer, or find it here.
---
Dear Therapist
Every week, the psychotherapist Lori Gottlieb answers readers' questions in the Dear Therapist column. This week, an anonymous reader from Philadelphia writes:
On multiple occasions, I asked my family (my grandmother, two aunts, and a cousin) to call me immediately when they found out that my mom would be going into surgery so that I could see her before she went under. I asked them specifically to call me, as I have all their numbers on a list in my phone, where their calls can come through and wake me up anytime. I explained that texts would be silent and wouldn't wake me up.

I woke up to my alarm for work around 7:30 a.m. One of my aunts had texted me around 4 a.m., saying that my mom had found a donor. She had texted again at 6:30 a.m., saying that my mom was going into surgery. Obviously, I was horrified. I got to the hospital as quickly as I could and found them all in her room. They made little acknowledgment that I was there, except for showing me photos of all of them with my mom before she went into surgery …

I haven't been able to forgive my family for forgetting about me, nor let go of my anger and anxiety. My therapist thinks I should confront my aunts, and I agree, but it always seems to be a bad time …
Read Lori's response, and write to her at dear.therapist@theatlantic.com.
---
Looking for our daily mini crossword? Try your hand at it here—the puzzle gets more difficult through the week.

We're always looking for ways to improve The Atlantic Daily. Concerns, comments, questions, typos? Email Shan Wang at swang@theatlantic.com

Did you get this newsletter from a friend? Sign yourself up.