The Atlantic Daily: Reliably Unrepeatable
What's a better immigration system than the American one? Plus the actual Representative Ocasio-Cortez, un-replicable psychology experiments, and more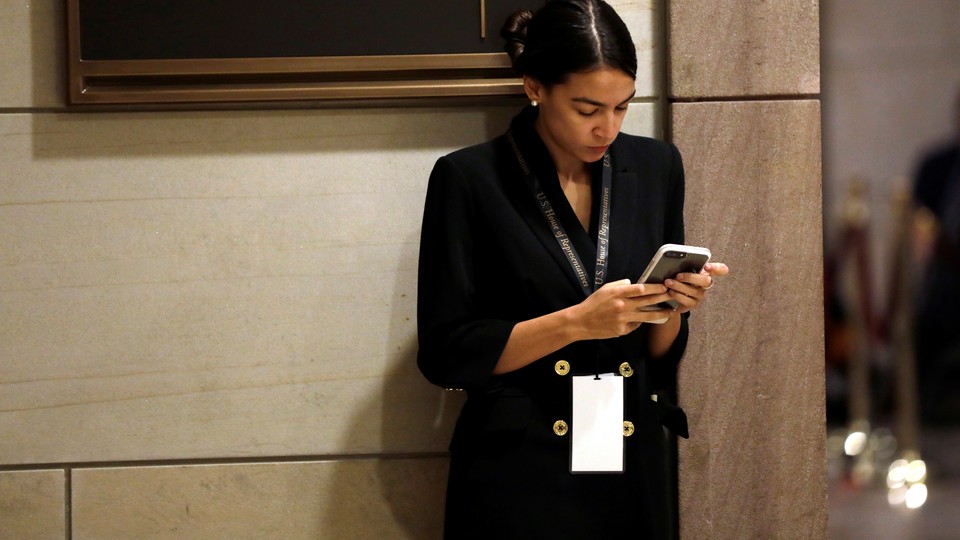 What We're Following
Redesigning Immigration: Presidential tweets and threats aside, is there a better way to handle immigration to the U.S., a system with years-long application backlogs and millions of undocumented workers? Krishnadev Calamur looks at these models for redesigning a hypothetical—and more efficient—immigration system for the U.S.
Repeating Research: A large team of psychologists has been working to replicate the results of a few dozen experiments from the field for the past few years, and coming up short. That cute experiment featuring young kids resisting marshmallows, linked to achievement later in life? The finding that the act of smiling can make us feel a little better? "Ironically enough, it seems that one of the most reliable findings in psychology is that only half of psychological studies can be successfully repeated," writes Ed Yong.
Making Waves: Democratic messages seemed to resonate in Michigan in the 2018 U.S. midterms—but can the state, whose 2016 presidential-election margin still haunts the Democrats—stay blue in 2020? Read Edward-Isaac Dovere's dispatch from the state. In Georgia, Brian Kemp will officially win the governor's seat over Stacey Abrams, who acknowledged Kemp's victory but sidestepped words of concession and instead offered a message on fighting voter suppression. In the House of Representatives, Nancy Pelosi needs to swat away opposition to her leadership from within her own party.
---
Snapshot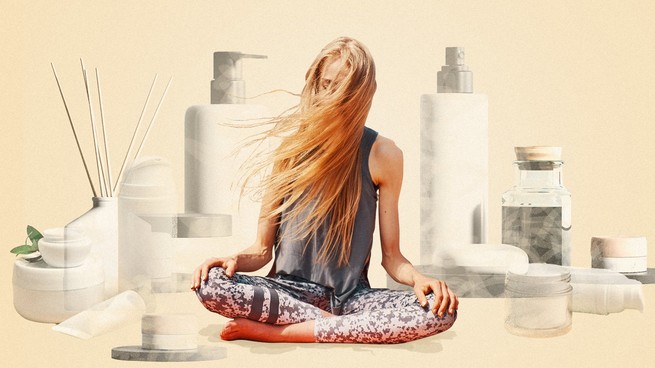 ---
Evening Read
One of the most famous freshman Democrats has come to Capitol Hill. Will Alexandria Ocasio-Cortez now throw her energies into amplifying her party's national message or into challenging the party's current makeup and direction?
She is already strategizing with Justice Democrats, the activist group that gave early backing to her campaign, to recruit candidates to take on more Democratic incumbents in 2020. In mid-July, she briefly floated the idea of creating a "sub-caucus" of progressives who could vote together as a bloc. That raised the specter that the Democratic Party could have its own version of the House Freedom Caucus—the conservative group that moderates in both parties blame for making Congress nearly ungovernable.

"Oh, that whole thing," she laughed when I brought it up during our interview. She described the kerfuffle that ensued as "one of those learning lessons" that have occurred in the months since her primary win. "That whole thing literally came from a podcast," Ocasio-Cortez explained. "So it's a casual conversational thing, and I was basically saying one option is that we actually have a real bloc vote. I don't think it's about counting any options out. Do I have a drafted plan to have some kind of Tea Party–esque movement? No."
"If we pass Medicare for all, I'm going to be silent as a lamb," she insisted to Russell Berman. Read on.
---
What Do You Know … About Education?
1. Over the weekend, the billionaire former New York City mayor Michael Bloomberg announced a $1.8 billion donation to this university, his alma mater.
Scroll down for the answer, or find it here.
2. In a recent Gallup public-opinion poll, this percent of voters identified education as the most important problem the U.S. faces today.
Scroll down for the answer, or find it here.
3. In her memoir, Becoming, Michelle Obama described her experience at this university in 1981, where less than 8 percent of the undergraduate class was black.
Scroll down for the answer, or find it here.
---
Dear Therapist
Every week, the psychotherapist Lori Gottlieb answers readers' questions in the Dear Therapist column. This week, an anonymous reader writes in about a point of tension in a loving but long-distance relationship:
I am an expressive and emotional person who loves affection and attention, and while he will tell me he loves me freely, he is a reserved person who is just not wired to be very demonstrative.

I do my best to be understanding of this and I pay attention to the little things—he's the most reliable person I know, and takes care of me in many quiet ways. But sometimes it doesn't feel like enough, and I become resentful because it feels like I am putting more effort into our relationship than he is, even though I appreciate that he is trying.

We've moved past this issue a number of times, and each time we make some progress, but the fight continues to recur. I want to be a good partner to him, and set reasonable expectations given the human being he is, but I also don't want to live my life always wishing my partner was just a little more romantic.
Read Lori's advice, and write to her at dear.therapist@theatlantic.com.
---
Looking for our daily mini crossword? Try your hand at it here—the puzzle gets more difficult through the week.

We're always looking for ways to improve The Atlantic Daily. Concerns, comments, questions, typos? Email Shan Wang at swang@theatlantic.com

Did you get this newsletter from a friend? Sign yourself up.