The Family Weekly: The Political Power of Angry Moms
Plus: the children raised on YouTube, a sexless marriage, and how nudism saved a family
This Week in Family
The day after Donald Trump was inaugurated as president of the United States in early 2017, more than half a million Americans congregated in Washington, D.C., for the Women's March—one of the largest single-day protests in U.S. history.
In her new book Good and Mad: The Revolutionary Power of Women's Anger, the writer Rebecca Traister explores the history of female fury in the U.S. and how some types of women's rage are generally taken more seriously than others. Based on Traister's book, the Atlantic staff writer Ashley Fetters writes about the political power of angry moms, and how it's more palatable for women to be angry on behalf of their children as opposed to being angry on their own behalf.
Fetters also interviewed the writer Nicole Chung about her recently released memoir All You Can Ever Know, in which Chung writes about being a Korean American adopted by white parents and the experience of finding her birth parents as an adult. Fetters, also an Asian American adoptee, talked with Chung about how adoptees struggle to define their "real family," and the realities of transracial adoption.
---
Snapshots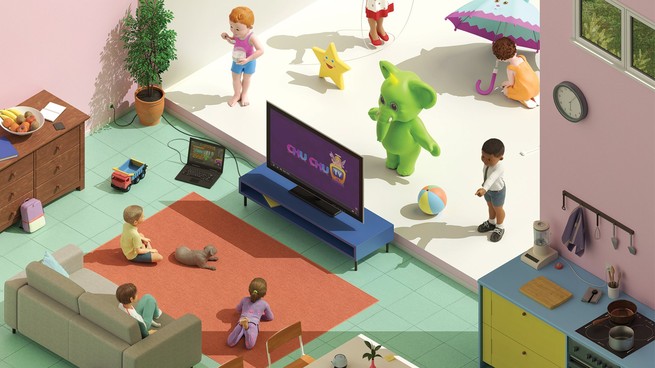 Children's entertainment today looks almost nothing like the Sesame Street or Mister Rogers' Neighborhood of decades past. Instead, as the Atlantic staff writer Alexis Madrigal writes in the November issue of the magazine, YouTube has become the "world's babysitter," and companies across the world are taking note by making videos that jive with what these children like—bright colors, catchy music, and cartoon characters. Madrigal writes about the impact that the globalization of these videos might have on kids—including his own.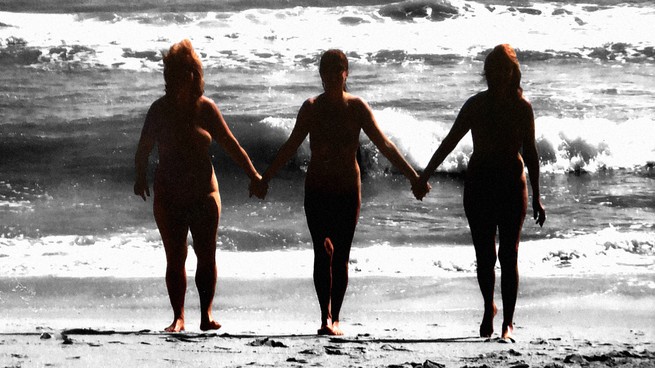 After a tumultuous childhood, three estranged sisters hardly kept in touch—that is, until they discovered a shared affection for nudism. Jack El-Hai talked to the three sisters about the nudist camp they visit each summer, and how being naked salvaged their sisterly bonds.
---
Dear Therapist
Every Monday, the psychotherapist Lori Gottlieb answers readers' questions about life's trials and tribulations, big or small, in The Atlantic's "Dear Therapist" column.
This week, a reader tells Lori that her husband isn't interested in sex anymore, and despite her best efforts, he doesn't want to talk about it. The reader says that her 30-year marriage is largely healthy, and while she doesn't want to lose her best friend, she also doesn't want to settle for complete celibacy.
Lori's advice: Open the lines of communication with him, and make sure you're not suffering in silence.
Hopefully, he'll be willing to share some of his emotional world with you or with a therapist. If so, you'll need to be patient during that process and show him that you appreciate his efforts. Instead of saying, "It's been three months—isn't the therapy working?," make sure he knows how much his taking your marriage issues seriously means to you.

However, if he's not willing to take them seriously, you may need to give some thought to leaving the marriage. If you do end up leaving, it won't be because your husband shut you out sexually. It will be because he shut you out emotionally. You'll have done everything you can to save the marriage—but sadly, you can't save it alone.
Send Lori your questions at dear.therapist@theatlantic.com.
---