The Family Weekly: Do Dogs Really Need Their Own Pumpkin-Spice Lattes?
Plus: the families where everyone is behind bars, and the ongoing debate about cohabitation and divorce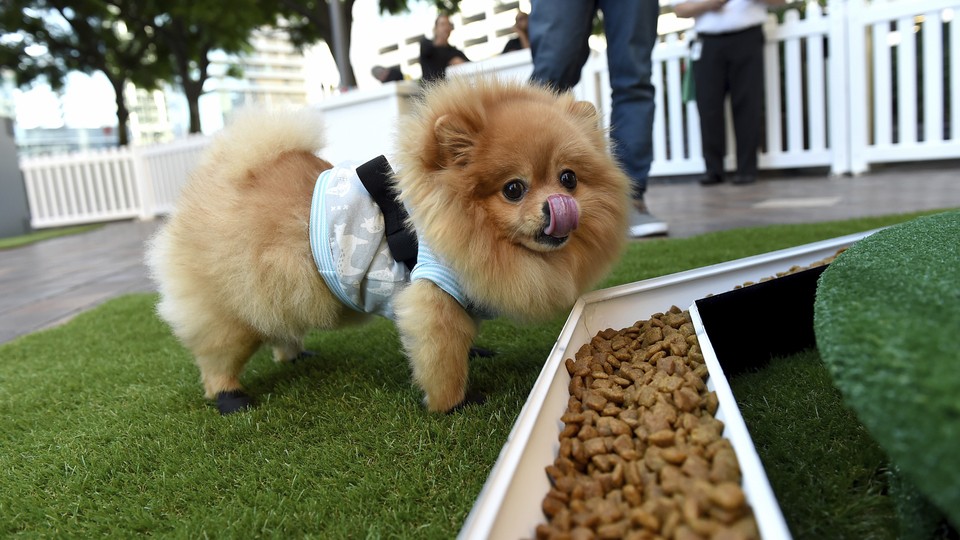 This Week in Family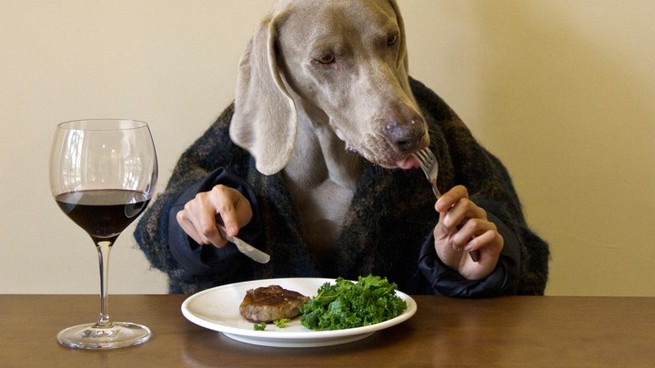 In just about any supermarket pet-food aisle, shoppers these days can find so much more than the traditional kibble: Ingredients like kelp, turmeric, and apple-cider vinegar are making their way into dog food, and owners can even buy "non-GMO, American-made goat's-milk pumpkin-spice lattes for dogs." The Atlantic staff writer Joe Pinsker writes about the "humanification" of pet food, and what it says about the anxieties that humans project onto their pets.
Marketers often attribute the treatment of pets as little humans in part to Millennials waiting longer to have children, which frees them up to channel their energies toward their "fur babies," a term people sometimes (unfortunately) use for their pets. With that in mind, it makes sense that some people would want to buy the finest foods for their animals.
---
Highlights
Even after decades of studies, researchers can't seem to agree on whether living together before marriage hurts or helps a couple's relationship. The Atlantic staff writer Ashley Fetters wrote about two recent studies that looked at the same set of data and came to diametrically opposite conclusions about whether premarital cohabitation is linked to higher rates of divorce. She wrote about why the debate about living together before marriage is so fraught, and what the differing studies reveal about the past and future of cohabitation.
When children watch their parents, they tend to see models for their own behavior—and that probably explains why researchers have found that a surprising number of criminals have a close relative who has previously been incarcerated. Crime runs in the family, writes Fox Butterfield, but that doesn't mean there's an immutable "crime gene."  He investigated the history of one family, the Bogles, and found 60 members of the family who have been incarcerated or placed on parole over the past century.
Rooster would take his sons to peek at the local prison on the edge of Salem, Oregon, where they lived. "Look carefully," he instructed them. "When you grow up, this is where you are going to live." The boys took this not as a warning, but as a dare, and Rooster's prophecy came to pass: All of his children, seven sons and three girls, were incarcerated at one point or another.
---