The Books Briefing: The People Who Give, and Receive Little in Return
Your weekly guide to the best in books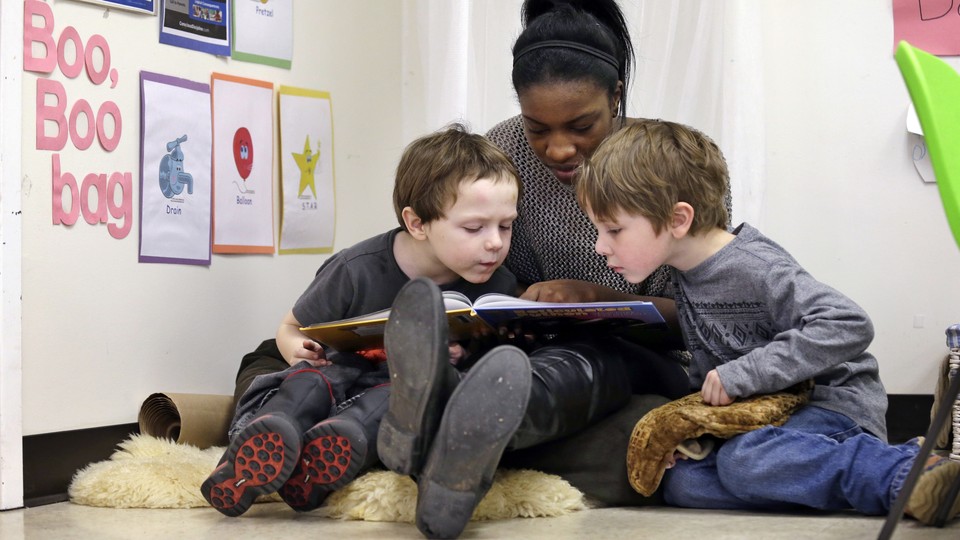 Welcome back to the Books Briefing. This week's edition focuses on characters who spend their time taking care of other people—a role that sometimes renders their own needs invisible. In the novels below, the sometimes beautiful, sometimes fraught dynamics of giving and receiving care are brought to life. One family reckons tragically with how little they knew their nanny; another comes together across lines of race and class to care for a child. The life of a housemaid sent from Ghana to live with a wealthy family in London gets explored with unusual thoroughness, dignity, and grace. And a young woman finds that coping with her mother's illness has given her a new understanding of her own place in the world.
Each week in the Books Briefing, we thread together Atlantic stories on books that share similar ideas, and ask you for recommendations of what our list left out. Know other book lovers who might like this guide? Forward them this email.
---
What We're Reading
---
---
---
---
---
You Recommend
Last week, we asked you to recommend a dystopian novel that everyone should read. Liz picked The Water Knife, by Paolo Bacigalupi: "a scarily believable scenario … in the American Southwest, set in the near future. Citizens become climate refugees; states and corporations war fiercely over access to the Colorado River." Terri, a reader in Cancun, Mexico, has high praise for the novel as well: "This is a book you block out time to read because you cannot stop reading."
What's a book about caregiving that you can't put down? Tweet at us with #AtlanticBooksBriefing, or fill out the form here.
This week's newsletter is written by Rosa Inocencio Smith. The book she's reading on the bus right now is Immigrant, Montana, by Amitava Kumar.
---