The Atlantic Daily: Is There a Crime at the Center of the Narrative?
Another Trump cabinet official is leaving. Plus a disappearance—perhaps a killing—inside a consulate, feminist dystopian fiction, and more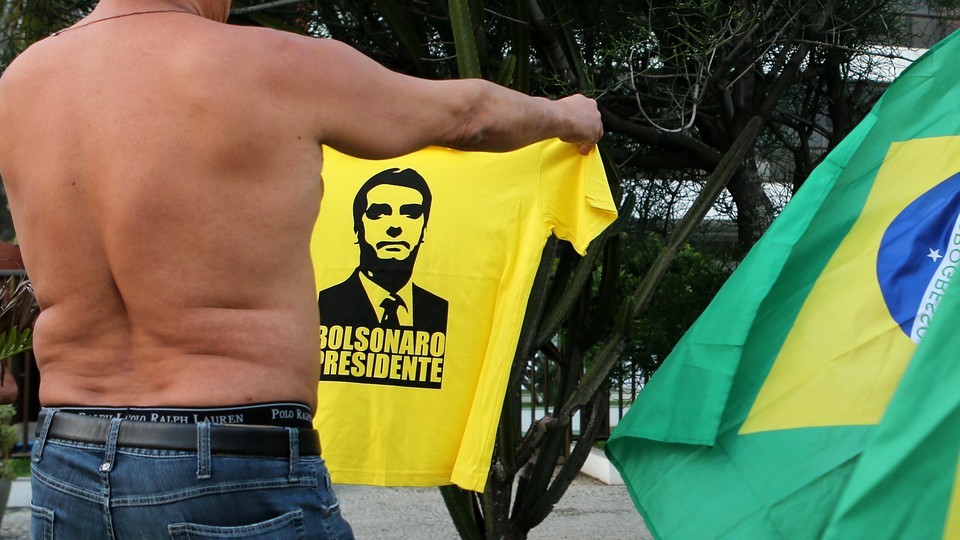 What We're Following
Around the World: A journalist who'd urged reform in Saudi Arabia entered his country's consulate in Turkey on Tuesday to obtain some routine documents. He never came out. Saudis who've fled to other parts of the world might now also have "to weigh whether their self-imposed exile might also count as treasonous, and whether the Saudi state … will eventually get around to them, too." In Brazil, the far-right Jair Bolsonaro emerged on top in the first round of the country's presidential election on Sunday (he'll still need to win the runoff at the end of the month). A former army captain who's spoken admiringly of Brazil's military dictatorship, Bolsonaro "talks a lot about killing people."
Talk of the Nations: A United Nations–convened coalition of scientists released a new climate change report—and the best-case scenario still seems dire. Robinson Meyer looks at the strategies the report urgently recommends to manage this warming future. Meanwhile: Nikki Haley, the U.S. ambassador to the UN, is the seventh Cabinet-level official to depart the Trump administration in the past two years (she says she's not eyeing a 2020 run). Her voice on human rights while on the job has been uneven; here's who could replace her when she leaves.
Now There Are Nine: The Supreme Court has nine justices and is hearing cases, following an ugly confirmation process. Brett Kavanaugh could follow the path to bitterness, like Clarence Thomas before him—but there's another option, writes Adam Cohen. Plus, here's how Kavanaugh's presence on the Court might play out when it comes to environmental law.
---
Snapshot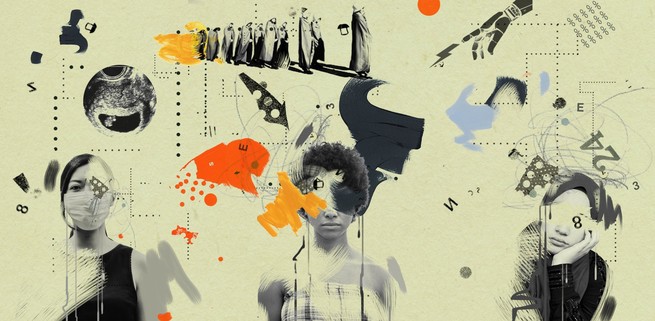 ---
Evening Read
Two years ago, Franklin Foer pursued an explosive story on strange activity linking a Trump-organization computer server and servers linked to Alfa-Bank in Moscow. The story was picked apart so intensely after it was published that Foer worried he'd gotten it all wrong:
There's hard-and-fast proof that Trump's innermost circle was more than willing to work with the Russians. And there's hard-and-fast proof that the Russians wanted to sway the American electorate on Trump's behalf. Each of these is an incredible fact; each is a historic scandal unto itself. And each of these fact patterns suggests, but only suggests, that these two parties likely met in the middle to conspire. But what really happened there? Is there a crime at the center of the narrative? After two years, those of us not working for Robert Mueller are not that much closer to knowing the answer—and, given the implications, it's almost physically painful to live with the unfilled holes in the plot.
---
What Do You Know … About Family?
1. The average amount of time American households spend in front of the TV peaked  in 2009-2010, at a whopping _____ hours and _____ minutes (the attention has been shifting to online videos).
Scroll down for the answer, or find it here.
2. Americans in this age group are more likely to report being lonely, according to one recent study.
Scroll down for the answer, or find it here.
3. This lobbying group that pushes for gun control saw its membership nearly triple in the days following the school shooting in Parkland, Florida, earlier this year.
Scroll down for the answer, or find it here.
---
Urban Developments
Our partner site CityLab explores the cities of the future and investigates the biggest ideas and issues facing city dwellers around the world. Gracie McKenzie shares their top stories:
For more updates like these from the urban world, subscribe to CityLab's Daily newsletter.
---
Dear Therapist
Every week, the psychotherapist Lori Gottlieb answers readers' questions in the Dear Therapist column. A grandmother writes in about her 7-year-old granddaughter "Poppy," who has a form of autism:
Everyone adores her, but some of the cousins around her age or a little older have started to seem uncomfortable around her. Poppy often likes engaging in imaginative play and sometimes talks in non sequiturs ….

I don't want her cousins labeling her "weird" or avoiding her. I also don't want Poppy to feel ostracized—family should be a safe space where we love people the way they are. Poppy is wired differently, but I'm not sure that is something little kids can grasp. How can I help the grandchildren develop some empathy without specifically labeling her?
Here's Lori's advice. Write to her anytime at dear.therapist@theatlantic.com.
---