The Atlantic Daily: 'You Can't Say We Didn't Warn You!'
That text was just a test. Plus how these twins separated at birth found each other, Georgetown Prep yearbooks, and more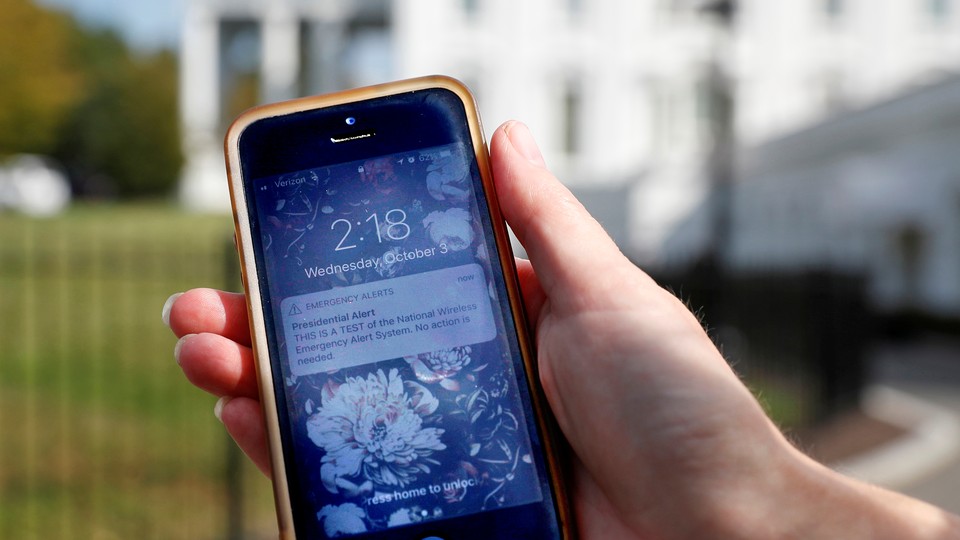 What We're Following
No Deal: The U.S. is tearing up a six-decade-old treaty with Iran, with U.S. Secretary of State Mike Pompeo calling the decision "39 years overdue." Iran had used the little-known treaty to take the U.S. to the International Court of Justice over its withdrawal from the Obama-era Iran nuclear deal back in May. Meanwhile on Wednesday, a former U.S. secretary of state defended how the Iran nuclear deal had come together, and also said he was "not ruling out running for office."
Words, Words, Words: What Brett Kavanaugh wrote in his high-school yearbook—crude text he ascribed to pressures from other "editors and students"—has become a flash point of his confirmation process. Adam Harris reviewed multiple years of Georgetown Prep yearbooks. The caption editor in 1983? A man also implicated in assault allegations against Kavanaugh. We know well what some prominent GOP senators think of the Kavanaugh confirmation process so far, but what do state- and local-level conservative women leaders think? Finally, speaking of texts: Your phone, along with millions of other phones, likely buzzed at 2:18 p.m. ET on Wednesday with this "presidential alert."
Discoveries: A pair of astronomers have detected what appears to be a moon orbiting a planet outside of our own solar system, about 8,000 light-years away from Earth. It's a discovery that may upend our current understanding of planetary systems. Another pair of scientists have honed a technique that can identify ancient humans from a mass of bones and bone fragments, faster and cheaper than before. These efforts are helping shape our understanding of how our ancient human ancestors spread around the world.
---
Snapshot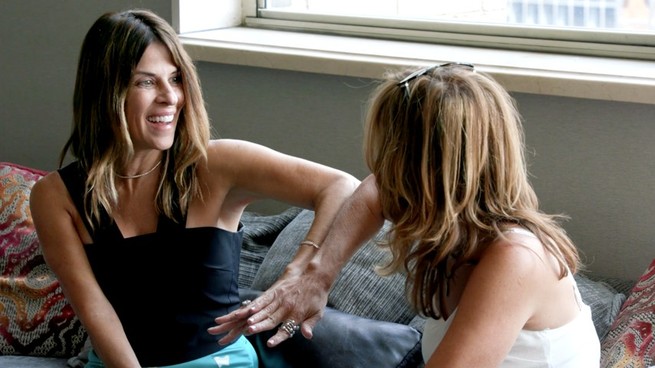 ---
Evening Read
Social media, used effectively for terrorist recruitment and propaganda, has become an integral part of modern warfare, argue the national-security experts P.W. Singer and Emerson T. Brooking:
You can't say we didn't warn you! The project started several years ago, looking at how social media was being used in war zones around the world. Very quickly we saw how not just the definition of those war zones was expanding, but also how the very same tactics, the very same players, were popping up in other realms, from politics to news. What about ISIS using [technology] in battlefield operations, and using it to recruit in the United States and Europe, to spur attacks, to establish its branding? Then you get the example of the players: The same Russian networks that are going after Ukraine are pivoting to Brexit, to the U.S. election. You see the same tactics being repeated. We realized this was not a story of just war. It was not a story of just politics. It was a story of a larger change.
And terrorists, wise to projecting authenticity as a recruitment tool, are taking a page from celebrities like Katy Perry, Singer and Booking write in their new book on the subject. Read our full Q&A with them here.
---
What Do You Know … About Science, Technology, and Health?
1. The mnemonic My Very Excellent Mother Just Served Us Nine Pizzas was rendered obsolete in ________, when Pluto was demoted from full planetary status to dwarf planet.
Scroll down for the answer, or find it here.
2. The Tesla CEO Elon Musk was sued last week by the Securities and Exchange Commission for securities fraud related to misleading claims about a Tesla buyout Musk made on _________________. (Musk and Tesla have since settled.)
Scroll down for the answer, or find it here.
3. In the U.S. today, fewer than ________ of hospitals integrate electronic data from other hospitals outside their system. The percentage of skilled nursing facilities that share data beyond their walls is even lower.
Scroll down for the answer, or find it here.
---