The Atlantic Daily: 'Everyone Else Would Stop Him, Right?'
Brazil's new far-right leader. Plus a family story of a refugee in Pittsburgh, a hateful culture of social media's own doing, and more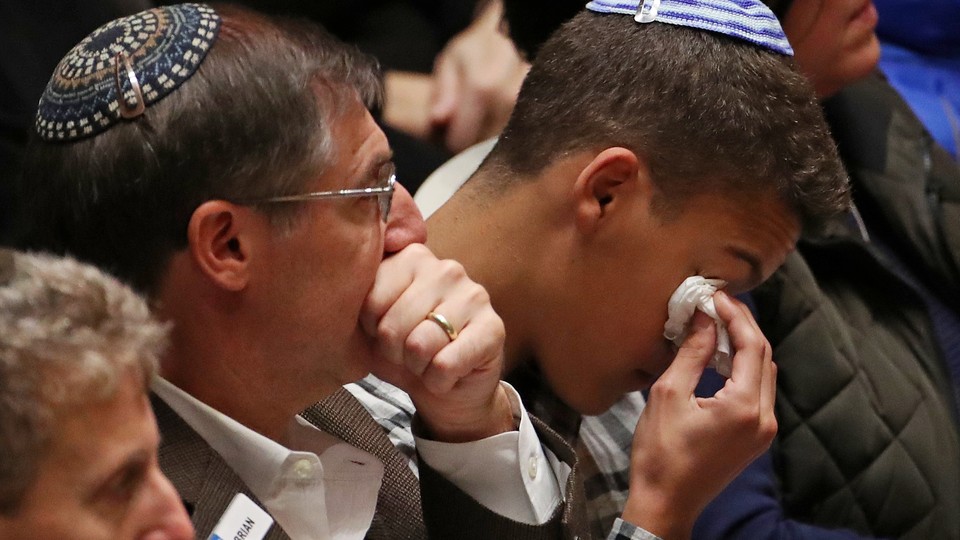 What We're Following
Take Me to Your Leader: Brazil has a new president in the former far-right military leader Jair Bolsonaro, who won 55 percent of the votes cast in Sunday's runoff. "If he tries to install a dictatorship, the Senate and everyone else would stop him, right?" one Brazilian voter wondered. Angela Merkel, the longtime leader of one of Europe's most powerful countries, announced that she would step down as leader of her party and wouldn't seek further political office. Merkel had come to be seen by some as "a one-woman bulwark against the onslaught of populism"—who is in line to replace her?
Refuge and Refugee: A gunman killed 11 and injured multiple others at a Pittsburgh synagogue Saturday morning. Amy Weiss-Meyer writes about how her own grandfather came to the U.S. as a refugee and was welcomed to Pittsburgh by the nonprofit that alleged shooter Robert Bowers had already targeted online. American anti-Semitism—and anti-Semitic violence—is as old as America itself, Isabel Fattal observes, in compiling this list of many of the violent attacks targeting Jews in recent history. And President Donald Trump and his supporters' "caravan hysteria led to this," Adam Serwer argues. (Catch up on our other stories from the immediate aftermath of the shooting here.)
Less Social Media: "The quest to accrue retweets regularly drives users to tweet outlandish comments, extremist opinions, fake news, or worse," Taylor Lorenz writes. So what if Twitter killed this feature, which incentivizes the worst of user behaviors? And technology companies like Twitter and Facebook are struggling with how to monitor hate on their platforms, knowing that violent online lives have at times crossed into reality.
---
Snapshot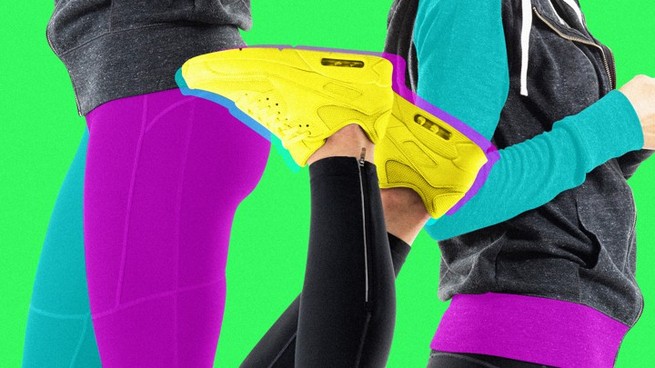 ---
Evening Read
Democratic candidate for Senate Beto O'Rourke has outspent his opponent Texas Senator Ted Cruz by roughly $5 million—and every other candidate in the midterms by at least $3 million. What has all this money gone to?
Through October 20, O'Rourke alone had spent $5.4 million advertising on the platform, according to Facebook's Ad Archive Report. J. B. Pritzker, Kamala Harris, Andrew Cuomo, Claire McCaskill, and Heidi Heitkamp had spent $5.5 million total. O'Rourke's opponent, Senator Ted Cruz, had spent only $427,000 on Facebook, about 1/13th as much as O'Rourke.

Much of O'Rourke's Facebook-ad buy seems to be going toward short videos of the candidate talking to crowds or directly to the camera….

O'Rourke is still considered a long shot to win the Senate seat in a state that Donald Trump carried by 9 percent. But his unexpected fund-raising success—pulling in $62 million through September 30—has catapulted the relatively unknown congressman from El Paso onto the national stage. Viral videos of O'Rourke's speeches have traveled far, driven in part by left-of-center media sites such as NowThis. One on NFL players kneeling got 46 million views.
---
What Do You Know … About Education?
1. Earlier in the fall, this U.S. state launched a new program that sets tuition at a flat rate—$500 a semester for in-state students and $2,500 a semester for out-of-state students—at three of its public universities.
Scroll down for the answer, or find it here.
2. Joining a ___________________ or ___________________ had a negative impact on students' grades, according to one recent study of 34,000 students at a Midwestern public university from 2007 to 2017.
Scroll down for the answer, or find it here.
3. By the National Collegiate Athletic Association's own estimates, ________ percent of student athletes last year were white.
Scroll down for the answer, or find it here.
---
Dear Therapist
Every week, the psychotherapist Lori Gottlieb answers readers' questions in the Dear Therapist column. A reader named Theresa asks about a difficult brother she doesn't want to invite to family Thanksgiving:
I know my brother has had a difficult life and I do feel a lot of compassion for him. He struggled with drug addiction throughout his late teen years, 20s, and 30s. He's been through two failed marriages and is presently working on a third marriage, which has lasted 15 or 20 years, and I feel like he's put a lot into making it succeed. All of us siblings had a difficult childhood, growing up with a father who frightened us with his loud, angry voice and his severe punishments. As much as my brother hated our father, it's ironic that he has turned out to be just like him—he even looks exactly like him.

About a month ago I was happy to hear from a couple of cousins who want to come with their families to our house for Thanksgiving, but then I realized my dilemma. My brother lives 10 minutes away from me and I know my cousins will ask about him and want to see him.
Read Lori's advice, and write to her at dear.therapist@theatlantic.com.
---