The Atlantic Daily: When Careful Plans Meet With the Messiness of Life
When is an attack called "terrorism"? Plus ethical breakups according to this sitcom, Megyn Kelly's downfall, and more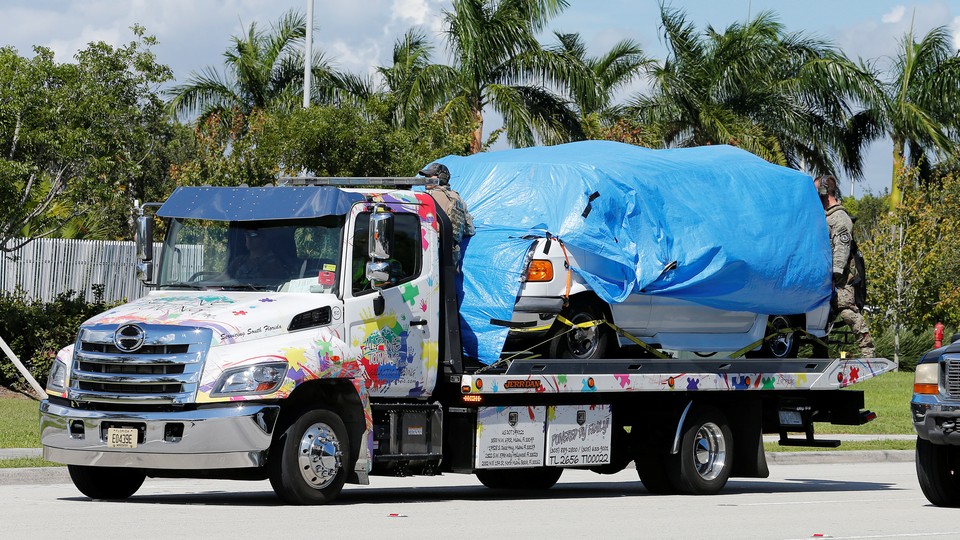 What We're Following
What Do You Call It: "Political violence," Attorney General Jeff Sessions said of a series of attempted bomb attacks sent through the U.S. mail this week to prominent liberal figures. Why wasn't the now-apprehended Florida man charged with sending these mailings, charged with terrorism? Meanwhile, President Donald Trump flirted with the fringe conspiracy that these attempted attacks were a deliberate strategy to derail his party's momentum heading into the November 6 U.S. midterm elections. "The vain hope of Donald Trump 'becoming presidential' is by now not only a punch line, but a stale one," writes David Graham.
Negative Action: As the trial against Harvard over alleged discriminatory admissions practices looks poised to head to the Supreme Court, Adam Harris looks at the consequences of an older case in which affirmative-action policies at a university were dropped.
Conservative Cred: As of Friday, former Fox News star Megyn Kelly, who left the network for NBC in the months after an ugly 2016 U.S. election, won't be hosting a morning show at NBC anymore. She had claimed her new show would be apolitical—but that stance was a convenient act from the beginning, writes Megan Garber. Here's why Kelly, with her brand of conservatism, was never going to succeed at NBC, Caitlin Flanagan argues. (Further reading: this prescient 2017 profile of Kelly.)
---
Snapshot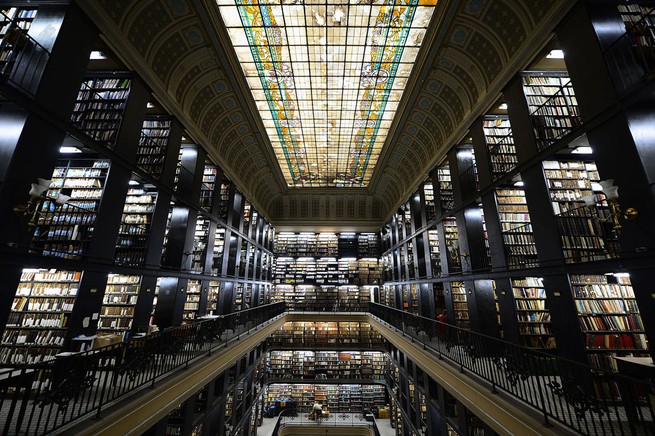 ---
Evening Read
How should two people end a romantic relationship, ethically? The gentle, philosophizing NBC sitcom The Good Place grapples with the question (the following contains spoilers):
In the VR machine, Chidi first tries out the most straightforward thing: the full truth, or at least as much of it as he can say. "Simone, this has been the best year of my life because of you," he tells his simulacrum girlfriend in a simulacrum café. "Unfortunately, I have come to learn some information, and it means that we have to end this relationship." She's horrified and demands to know the "information." Chidi refuses. "You've either gone crazy or you're too much of a coward to tell me how you feel," pseudo-Simone says bitterly. "Which is it?"

From there, the gang runs through a variety of goodbye strategies. Eleanor suggests that Chidi say he's gay; Chidi won't, because it's untrue. Chidi also tries out legalistic wording ("I don't technically love you in the same way because of circumstances"), embellished excuses ("I'm dying … We're all dying slowly when you think about it"), and diversions (he hands over an adorable puppy). None of these seems to make things any less difficult for the virtual Simone. In one scenario, Chidi has Eleanor be the bearer of breakup news on his behalf: an obviously bad idea that's made worse when a hint of romance sparks between the two women.

Eventually, Chidi must do the deed in real life. "I've analyzed the 10 most successful scenarios and compiled the statistically most effective breakup strategy," he tells Eleanor. But in the non-virtual café, his careful plans meet with the messiness of life.
---
What Do You Know … About Culture?
Megyn Kelly moved from ___________________, which she joined in 2004 with little experience in television, to ___________________ in 2017, which just this week canceled her new show.
Scroll down for the answer, or find it here.
2. A Netflix version of The Haunting of Hill House is loosely based on the 1959 novel of the same name by this horror novelist.
Scroll down for the answer, or find it here.
3. The director Doug Liman was reediting Fair Game—a 2010 political drama about the Valerie Plame scandal—before President Trump pardoned this former Bush White House official involved earlier this year.
Scroll down for the answer, or find it here.
---
Poem of the Week
Here's a portion of "Lottery" by John Skoyles, from our 2006 Fiction issue:
Pick a number,
any number,
and it will bear
the teeth marks of time.
The day confetti
stippled your shoulders
to keep love
bright and alive;
the year your newborn
son survived.
---