The Atlantic Daily: Sowing Fear Far Beyond Immediate Targets
"Potential explosive devices," the long shadow of voter suppression, the American opioids crisis, and more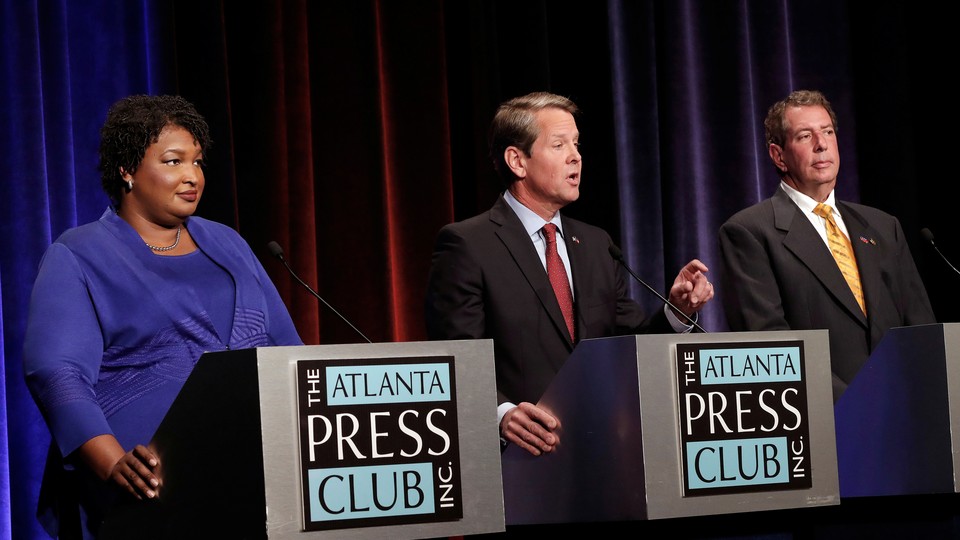 What We're Following
Midterms Check-In: These Democrats running in California are counting on their districts' changing demographics and the overall strong opposition to President Trump across the nation's most populous state to unseat Republican Representatives. And a gubernatorial race in Georgia is bringing to the fore systemic issues around voter suppression, in its many forms.
The Opioid Crisis: The number of deaths resulting from drug overdoses in the U.S. have decreased slightly over the past six months—but here's why these numbers aren't clear evidence of a reprieve for the nationwide crisis.  (A refresher: Why can't addicts just quit?)
Mail Panic: Suspicious packages, "potential explosive devices," pipe bombs? A flurry of reporting throughout the day on Wednesday whipped up confusion and panic over packages addressed to a handful of prominent figures, such as former President Barack Obama and former Secretary of State Hillary Clinton. (Billionaire philanthropist George Soros was similarly targeted on Monday.) This is how even failed attempts at violence, spread through the postal system, "can sow fear far beyond its immediate targets."
---
Snapshot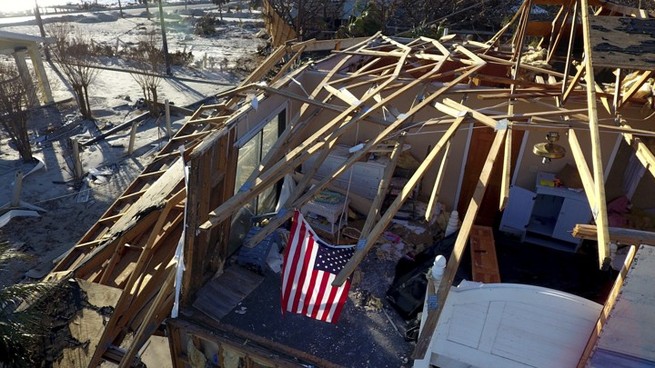 ---
Evening Read
She had been investigating corruption in her home country of Malta when she was assassinated by car bomb while leaving her house, one year ago this month. What had the journalist Daphne Caruana Galizia been looking into before her killing?
With the assistance of Caruana Galizia's family, a small army of investigative reporters from 18 publications around the world, including The Guardian, La Repubblica, and Le Monde, were given access to the dead journalist's files. In April, they began publishing dozens of stories based on Caruana Galizia's leads, as well as reports on the investigation into her assassination….

The Daphne Project found that in the months before Caruana Galizia's death, she had been looking into allegations of corruption in Malta's "golden passports" program. She had also investigated questions surrounding the Maltese bank's ties to the first family of Azerbaijan and allegedly to Prime Minister Muscat and his family and aides (those involved deny all wrongdoing), as well as energy deals between Malta and Azerbaijan, which controls a key pipeline connecting the island nation to Sicily—a story for which Caruana Galizia had been leaked more than half a million documents. She had also looked into diesel-fuel smuggling between Malta, Sicily, and Libya.

These stories may all have turned out to be connected.
---
What Do You Know … About Science, Technology, and Health?
1. These animals of the Serengeti, known for their migration activity, are remarkably efficient: fully two-thirds of the energy that goes into them is converted into physical movement (this is nearly three times as efficient as the muscle of human athletes).
Scroll down for the answer, or find it here.
2. Presented with five factual statements, only 17 percent of people in this age group were able to distinguish them as a fact, not an opinion, according to a recent study.
Scroll down for the answer, or find it here.
3. Americans who have only had one sexual partner are more likely to report being "very happy" in marriage, according to recent research. Women who have had between ______ to ______ sexual partners seem to have the lowest odds of marital happiness.
Scroll down for the answer, or find it here.
---