The Atlantic Daily: Taking Some of the Sheen Off
A "federal registry of genitals"? Plus the migrant caravan presses on, a standoff on the horizon on the Democratic left, and more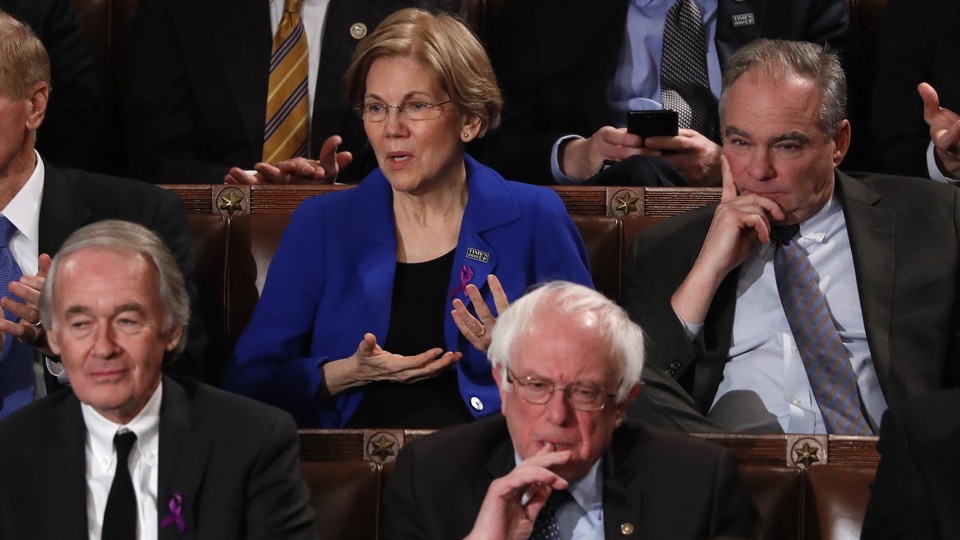 What We're Following
Federal Registry: A Department of Health and Human Services memo reportedly seeks to "define sex as either male or female, unchangeable, and determined by the genitals that a person is born with." Such a binary definition draws from an unscientific understanding of developmental biology, writes James Hamblin: Implausibility aside, "this is a federal agency proposing widespread genetic testing and keeping records of citizens' genitals."
To the Left: Two Democratic senators with overlapping politics—one who was already a 2016 contender and another long considered in the running for 2020—are headed for a standoff. But one made a widely criticized misstep just this past week. For the other, it "weighs heavily on him to make sure Trump loses."
Talking About the Dead: How can we be transparent in discussing urgent issues like substance abuse while respecting the loss of a life? These two recent hip-hop controversies show how hard balancing these dueling sensitivities can be.
---
Snapshot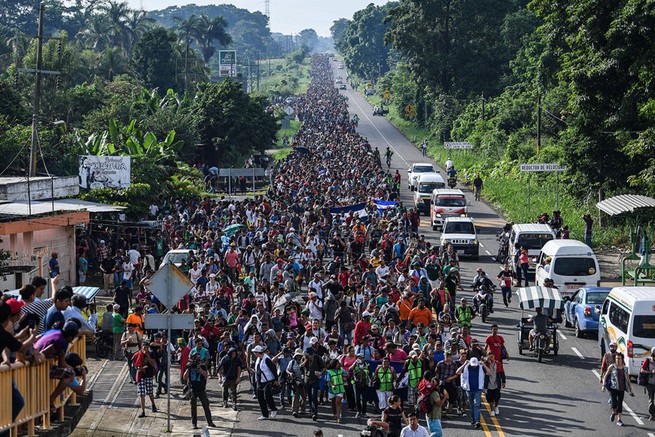 ---
Evening Read
The Saudi crown prince Mohammed bin Salman was once hailed as a reformer in Washington. After the murder of Jamal Khashoggi, he's now being seen in a different light:
Trump's first foreign trip was to Saudi Arabia, an occasion marked by pageantry and the announcement of billions of dollars of business agreements. MbS's subsequent visit to the U.S. not only included meetings in the White House, but also network-television interviews, glowing media profiles, and dinner with the likes of Oprah Winfrey, Morgan Freeman, and Dwayne "The Rock" Johnson. If there were reservations in the Trump administration over the war in Yemen, the blockade of Qatar, the detention of Saudi royals, or the arrests of women's-rights activists, they weren't aired in public.

But the Khashoggi affair has taken some of the sheen off of MbS and, by extension, Saudi Arabia. Three lobbying firms—the Harbour Group, BGR, and the Glover Park Group—all ended their contracts with the kingdom since Khashoggi's disappearance. Such moves, however, are rare and likely to be temporary, Freeman said. Saudi Arabia has actually signed at least one lobbying contract amid the crisis.

Kushner has reportedly told Trump to continue supporting MbS, because he believes the crisis will pass.
---
What Do You Know … About Education?
1. In January, British Prime Minister Theresa May appointed the world's first minister to address the issue of ___________________; newly released plans include measures that will be enacted starting as early as primary school.
Scroll down for the answer, or find it here.
2. This small college in Kentucky has paid for all of its students' tuition through its endowment for the past 126 years.
Scroll down for the answer, or find it here.
3. A recent report found that the share of black adults who hold a bachelor's or associate's degree—31 percent—is roughly _____________ that of white ones. Latino adults—23 percent—are just half as likely as white adults to hold these degrees.
Scroll down for the answer, or find it here.
---