The Atlantic Daily: She Didn't 'Qualify' for Her Own Wikipedia Page. Then She Won a Nobel Prize
Plus changing minds on confirming Kavanaugh, an abused boy and the system that failed him, and more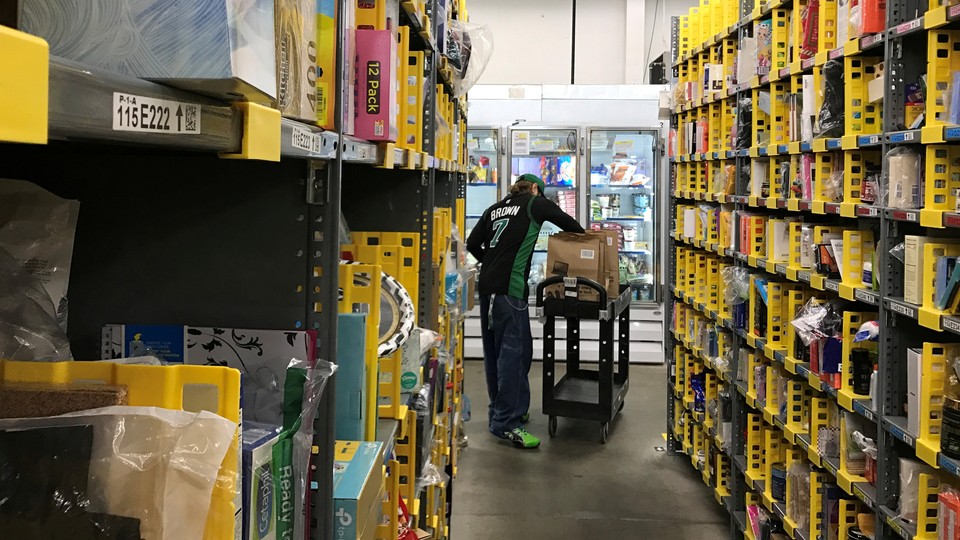 What We're Following
Women on Wikipedia: Donna Strickland became the third woman in history—and the first in 55 years—to win a Nobel Prize in physics, an award she shared with her fellow physicists Gérard Mourou and Arthur Ashkin. A tug-of-war played out in a surprising place: on Wikipedia, where, before her win, the Canadian professor didn't meet the threshold for getting her own page. On Tuesday, her new page flooded with updates.
Amazon Raises Wages: Starting next month, Amazon says it'll increase the minimum pay for all its workers to $15 an hour. The wage bump will include, for instance, employees at the Amazon-owned Whole Foods, as well as the tens of thousands of seasonal workers the company hires over the winter holiday season. It's also lobbying the federal government for a $15 minimum wage. Derek Thompson explores the company's motivations.
On the Record on Kavanaugh: As a likely "all hands on deck" FBI inquiry into allegations of sexual assault against Brett Kavanaugh simmers, minds seem to be changing in real time. Senator Jeff Flake, speaking at The Atlantic Festival in Washington, D.C., waffled on his views on Kavanaugh, saying both "we can't have that on the Court" and later, to Elaina Plott: "I wasn't referring to him." "If I were a senator, I would not vote to confirm Brett Kavanaugh," writes a former supporter of his nomination. And in her first public comments since Kavanaugh's testimony, Hillary Clinton laughed off Kavanaugh's defense that allegations against him were part of a left-wing conspiracy orchestrated "on behalf of the Clintons."
---
Snapshot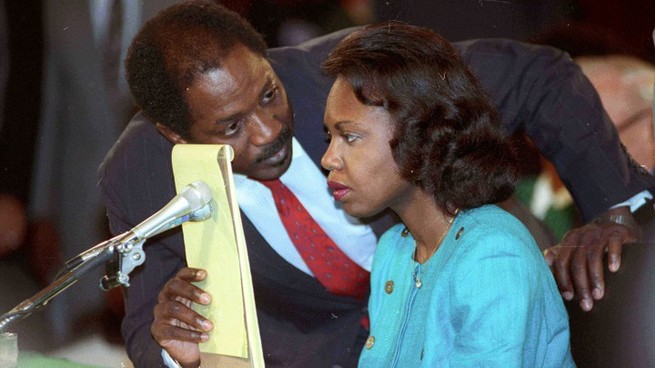 ---
Evening Read
Eight-year-old Gabriel Fernandez had been viciously abused, but longtime caseworkers like Greg Merritt repeatedly failed to notice obvious signs. Garrett Therolf looks at how things went so wrong:
As he read on, Merritt learned that Gabriel had written suicide notes. But this didn't strike Merritt as particularly unusual or alarming—he remembered a child even younger who had made actual suicide attempts.

He saw that a caseworker had used a computer program to score Gabriel's likelihood of being abused. The program said Gabriel was at very high risk. But many of the children in his caseload had that designation. Despite the software's assessment, Merritt had recently signed off on a request to close the case, satisfied that Gabriel was safe. He was supposed to read the entire file first, but he hadn't gotten to it.

If Merritt and his colleagues had dug deeper, or simply paid closer attention to what they already knew, they might have uncovered the family's secret: that Gabriel spent days and nights with a sock in his mouth, shoelaces knotted around his hands, a bandanna shrouding his face, handcuffs locking his ankles, trapped inside a cabinet in his mother's bedroom. The family called it "the cubby."
This fall, Merritt and three colleagues will stand trial for criminal charges of falsifying records and child abuse. Read on.
---
What Do You Know … About Family?
1. The American divorce rate has declined between 2008 and 2016, but the decline has been steepest for people with _____________________.
Scroll down for the answer, or find it here.
2. _____________________ is a notorious and now notable East Coast high-school tradition, more common among the suburban upper-middle-class set, during which teenagers party at summer homes up and down the mid-Atlantic before graduation.
Scroll down for the answer, or find it here.
3. This organization, which began in 1996 as a collaboration of 23 women, now includes the mothers of star athletes like Kevin Durant, Dwyane Wade, and Chris Paul.
Scroll down for the answer, or find it here.
---
Urban Developments
Our partner site CityLab explores the cities of the future and investigates the biggest ideas and issues facing city dwellers around the world. Gracie McKenzie shares today's top stories:
For more updates like these from the urban world, subscribe to CityLab's Daily newsletter.
---