The Atlantic Daily: Here's How to Respond to a Diplomatic Crisis
Who is Heidi Cruz? Plus one senator's proposal to give cash to lower-income families, a federal clergy-abuse investigation, and more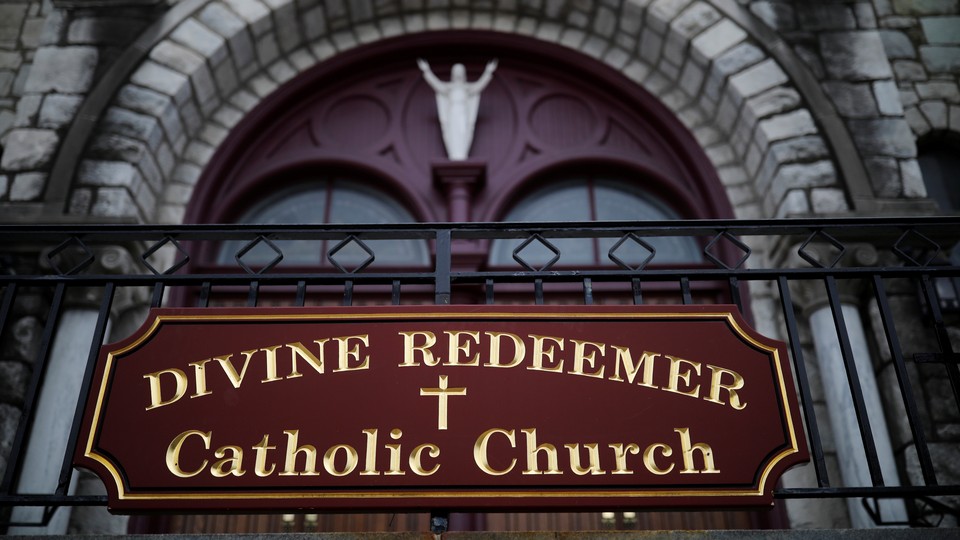 What We're Following
Church and State: The U.S. Department of Justice is investigating multiple Catholic dioceses in Pennsylvania. While state-level law enforcement has prosecuted priests accused of sex crimes, the federal government generally hasn't been involved in these cases. The moral and legal stakes of the clergy sex-abuse crisis continue to grow.
Give People Money: California Senator Kamala Harris has a plan—LIFT the Middle Class Act—to give lower-income families up to $500 in cash each month. Here are the central arguments for such proposals, which as legislation would cost a hefty sum to enact. Harris is among the prominent Democratic names clearly nudging towards a presidential run in 2020.
Diplomacy: How should governments navigate diplomatic crises like the one still brewing around the Saudi journalist Jamal Khashoggi, widely believed to have been murdered? Former U.S. diplomats share their experiences and advice on how to respond. ("This is not a good example on how to handle these situations," one said of how the current administration has behaved publicly so far.)
Mail Order: For years, this organization has given some women in countries where abortion is legal a way to perform their own medication-induced abortions at home. Now that organization's founder has launched a new service that will mail to the U.S. In shipping news: President Trump announced he is instructing the U.S. Postal Service to levy higher fees on packages from overseas, including from countries like China, with its low costs of shipping to the U.S.
---
Snapshot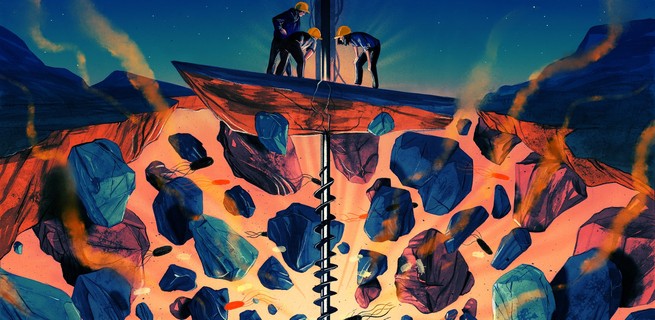 ---
Evening Read
You don't know Heidi Cruz. Elaina Plott profiles the woman who had her whole future mapped out when she met a man named Ted, when they were both working on George W. Bush's 2000 presidential campaign:
As Ted's wife, the mother of their two daughters, and the family breadwinner, Heidi has helped see him through roles as Texas solicitor general, U.S. senator, and, most recently, candidate for the Republican presidential nomination. In 2015, she took unpaid leave from her job as the managing director of Goldman Sachs in Houston to campaign for her husband. Suddenly, the curtain was pulled back on the woman who professed to love one of the most polarizing figures in American politics. While Ted struggled to find character witnesses within his own party—his colleague Lindsey Graham once joked about someone murdering him on the Senate floor—Heidi collected fans wherever she went. "Everyone loves Heidi," a prominent Houston Democrat told me. "Every time I talk to her I think, You should be running for office, not your husband."

Heidi Cruz is indeed easy to like. I met her on an August afternoon at her home, where she'd invited me for lunch. The Cruzes live in precisely the house you'd envision—white brick with black shutters and a door framed by gas lanterns—in the neighborhood you'd expect, leafy and palatial, in the center of Houston.  

If some people look like their dogs, Heidi Cruz looks like her house: expensive, serene, draped in pretty fabrics.
---
Urban Developments
Our partner site CityLab explores the cities of the future and investigates the biggest ideas and issues facing city dwellers around the world. Gracie McKenzie shares today's top stories:
For more updates like these from the urban world, subscribe to CityLab's Daily newsletter.
---