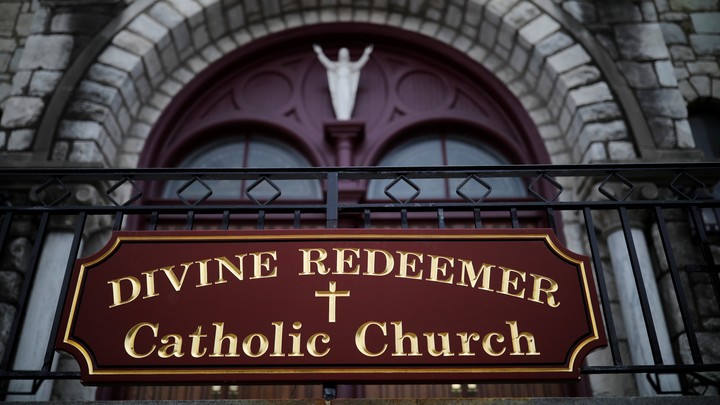 ---
Snapshot
---
Evening Read
You don't know Heidi Cruz. Elaina Plott profiles the woman who had her whole future mapped out when she met a man named Ted, when they were both working on George W. Bush's 2000 presidential campaign:
As Ted's wife, the mother of their two daughters, and the family breadwinner, Heidi has helped see him through roles as Texas solicitor general, U.S. senator, and, most recently, candidate for the Republican presidential nomination. In 2015, she took unpaid leave from her job as the managing director of Goldman Sachs in Houston to campaign for her husband. Suddenly, the curtain was pulled back on the woman who professed to love one of the most polarizing figures in American politics. While Ted struggled to find character witnesses within his own party—his colleague Lindsey Graham once joked about someone murdering him on the Senate floor—Heidi collected fans wherever she went. "Everyone loves Heidi," a prominent Houston Democrat told me. "Every time I talk to her I think, You should be running for office, not your husband."

Heidi Cruz is indeed easy to like. I met her on an August afternoon at her home, where she'd invited me for lunch. The Cruzes live in precisely the house you'd envision—white brick with black shutters and a door framed by gas lanterns—in the neighborhood you'd expect, leafy and palatial, in the center of Houston.  

If some people look like their dogs, Heidi Cruz looks like her house: expensive, serene, draped in pretty fabrics.
---
Urban Developments
Our partner site CityLab explores the cities of the future and investigates the biggest ideas and issues facing city dwellers around the world. Gracie McKenzie shares today's top stories:
Closing the sidewalk in front of the White House, as the National Park Service has proposed, would mean demolishing the country's most vital public forum—and another norm shattered by the Trump administration.

A steady stream of new, pastel-hued high-rises have pierced Pyongyang's skyline recently—part of Kim Jong Un's focus on residential development. How is North Korea building so much?

The school district in San José, California, wants to build affordable workforce housing for struggling teachers in the district. Why have many community members reacted to the plan with outrage?

Dutch engineers are renowned for their ability to keep cities dry. But their approach doesn't necessarily translate to an American context, Billy Fleming argues. (Plus, we asked experts: What's one way a city could cut emissions significantly, and fast?)
For more updates like these from the urban world, subscribe to CityLab's Daily newsletter.
---
Looking for our daily mini crossword? Try your hand at it here—the puzzle gets more difficult through the week.

We're always looking for ways to improve The Atlantic Daily, and we welcome your thoughts as we work to make a better newsletter for you.

Did you get this newsletter from a friend? Sign yourself up.
We want to hear what you think about this article. Submit a letter to the editor or write to letters@theatlantic.com.
Shan Wang
is a senior editor at
The Atlantic
, where she oversees newsletters.