The Atlantic Daily: What Happened in the Room
A secretive organization spending millions on Facebook political ads, the Trump tell-all that wasn't, immigration courts, and more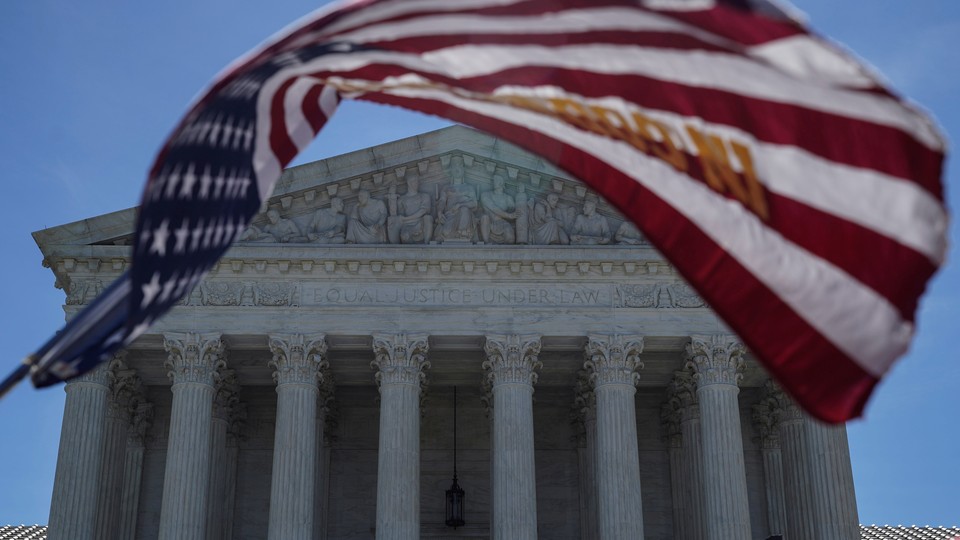 What We're Following
On the Court: Attorney General Jeff Sessions has been quietly reshaping U.S. immigration courts, showing a hiring preference for judges with certain backgrounds and pushing them to hear more cases. And as the nation's highest court moves on from a divisive confirmation process, here are several ideas for reforming that system.
Dark Money: This obscure organization seems to have spent several million dollars on political ads you may have seen on Facebook this year, and now a mere three weeks out from the 2018 U.S. midterm elections, we still don't know much about where this big spender came from and what its ultimate goals are.
Musk Love: Despite a difficult ending to a now settled SEC lawsuit, the Tesla CEO Elon Musk has been back to his usual ways. He still has prominent defenders, most recently in this science-and-technology publication cover story ("You could say it's a puff piece," the magazine's editor himself acknowledged). What if a female CEO behaved the way Musk does?
---
Snapshot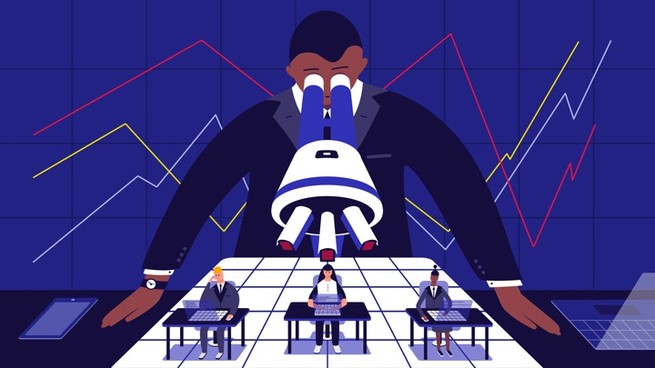 ---
Evening Read
The journalist Bob Woodward's recent tell-all book about the Trump administration paints a damning portrait of governmental disfunction, but ends up giving rosy, or glancing, treatment to other figures, such as the Saudi Crown Prince Mohammed bin Salman, David Frum argues:
Fear is likely to remain the single most read book about the Trump presidency for some considerable time. Any misjudgments are disproportionately likely to mislead public understanding. The MbS instance is only one of a great many such misjudgments in Fear.

Woodward cares a great deal about accuracy: If he is describing a conversation, he will check the memories of as many participants as will speak to him, checking and double-checking that he has reproduced as nearly as possible what happened in the room. But there he stops. It's not his job, as he seems to see it, to check what happened in the room against what happened in the external world. His disavowal of any point of view of his own effectively resigns the book to the control of his sources and their points of view. Which is how a book about Trump's Washington can end up doing the work of advocacy for the crown prince of Saudi Arabia's high-risk authoritarianism.
Woodward's best seller tells "disturbingly little of what the American public most needs to know," Frum writes. Read on.
---
What Do You Know … About Science, Technology, and Health?
1. After a hotly contested permitting process in San Francisco, the city granted two out of 12 companies licenses to operate pilot programs for ___________________.
Scroll down for the answer, or find it here.
2. __________________ have recently been accused of profiting off their fans' mental-health struggles by pushing an online counseling service called BetterHelp.
Scroll down for the answer, or find it here.
3. Since the last Ice Age, 300 __________________ species have gone extinct, and a __________________ of the remaining 5,500 are now endangered.
Scroll down for the answer, or find it here.
---
Look Back
159 years ago on this day, the abolitionist John Brown's raid on Harpers Ferry was under way. From a six-part series in our December 1875 issue, written by one of the New Englanders who secretly funded Brown's raid in Virginia:
When Virginia awoke on that October morning, the haughty commonwealth, mother of presidents and of slaves, beheld a gray-bearded old man, wearing the sword of Washington, standing amid the broken fetters of Virginia slaves, with a town of three thousand Virginians, white and black, at his mercy. No wonder that people went wild with terror and rage at the spectacle….

The simple facts were startling enough—all the more startling when the Virginians began to see with how small a force their territory had been invaded and their slaves set free. But much more impressive to the Southern imagination was the wild theory then and for some weeks generally prevalent in the slave States, that Brown was the emissary of an organization at the North which could raise and maintain an army, and which might excite insurrection at any other point as secretly and effectively as Brown had made his foray upon the county of Jefferson. At no time during the civil war, even when the national government was pouring soldiers into the South by hundreds of thousands and emancipating the slaves by millions, was there greater fear and commotion among the slave-holders than when they first learned of Brown's success at Harper's Ferry.
---