The Atlantic Daily: Occupying Two Worlds at the Same Time
The future of affirmative action, intensifying hate on the internet's supposedly kindest platform, DNA tests, and more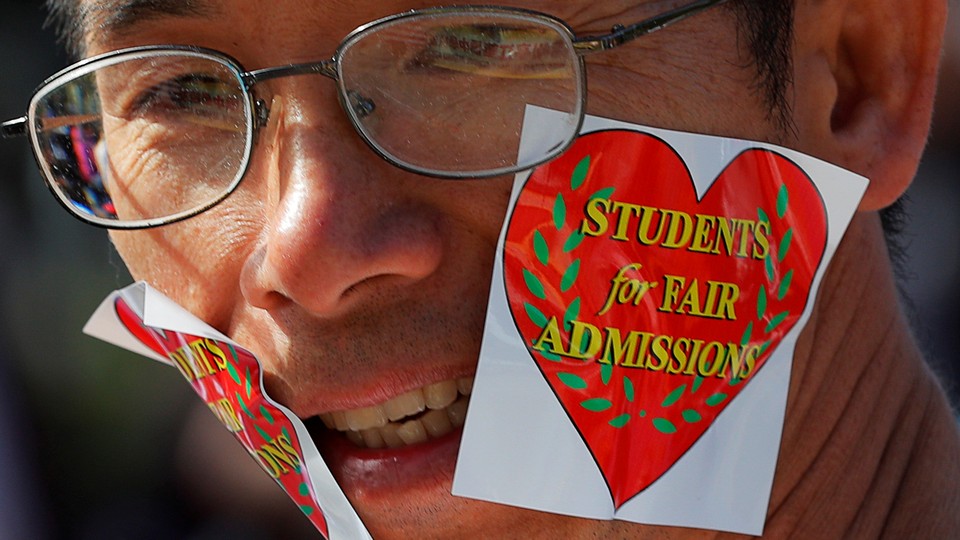 What We're Following
Affirmative Action, Then and Now: Is Harvard treating Asian American applicants unfairly? "The future of affirmative action is not on trial," the lead attorney for the plaintiffs declared during opening arguments at what will be a three-week trial over the university's admissions practices. But are affirmative action policies really not at stake? The case has exposed these deep divisions within the Asian American community. (For historical context: Here's the Supreme Court case and the justice who shaped America's affirmative-action debate for the past forty years.)
DNA Day: Elizabeth Warren on Monday unveiled multiple videos, including one featuring a Stanford geneticist, addressing the long-standing Republican line that the Massachusetts senator falsely claimed American Indian ancestry for career advancement. "Who cares?" responded President Donald Trump, who has previously expressed that he does care. What does Warren's DNA test actually prove, if anything at all? (Related: A man from Washington state, who'd always identified as white, said a DNA test proved he's black. The lawsuit that raises questions of how the government defines race.)
Scoot: Shareable electric scooters have become available in—and invaded—several cities. After a standoff with the city, e-scooters are returning to San Francisco, regulated, and on a smaller scale. Will it work out this time, and will we learn anything about the future of urban mobility? Speaking of changing cities: When Americans moved from farms to major cities and suburbs in the 1920s, the retailer Sears followed them, opening hundreds of stores. On Monday, the 132-year-old company filed for bankruptcy.
---
Snapshot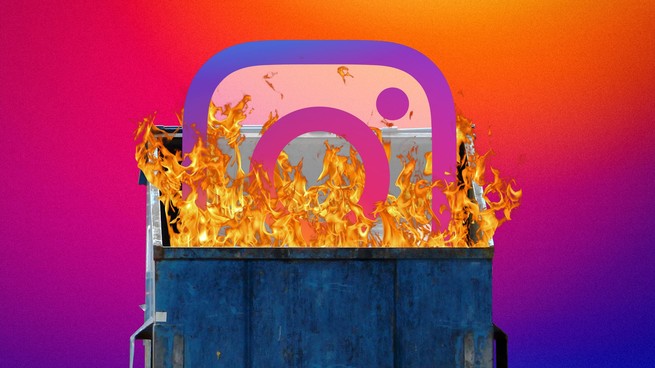 ---
Evening Read
How did Manhattan, with a mix of some of the richest zip codes in the U.S., become a ghost town, with bustling thoroughfares against vacant storefronts?
These days, walking through parts of Manhattan feels like occupying two worlds at the same time. In a theoretical universe, you are standing in the nation's capital of business, commerce, and culture. In the physical universe, the stores are closed, the lights are off, and the windows are plastered with for-lease signs …

A rich ghost town sounds like a capitalist paradox. So what the heck is going on? Behind the darkened windows, there's a deeper story about money and land, with implications for the future of cities and the rest of the United States.

There are at least three interlinked causes. First, the rent, as you may have heard, is too damn high. It's no coincidence that retail vacancies are highest in some of the most expensive parts of the city, like the West Village and near Times Square. From 2010 to 2014, commercial rents in the most-trafficked Manhattan shopping corridors soared by 89 percent, according to ­CBRE Group, a large real-estate and investment firm. But retail sales rose by just 32 percent.
Read on for what else is causing what's happening in cities like New York.
---
What Do You Know … About Education?
1. In 1978, Allan ___________ was denied admission to the medical school at the University of California at Davis—he sued, and his case became the basis for a Supreme Court battle over the future of affirmative action.
Scroll down for the answer, or find it here.
2. Recent research suggests a link between academic success and this very common disease—the eighth most common, globally—that affects roughly two out of three people between ages 15 and 19.
Scroll down for the answer, or find it here.
3. The conservative legal strategist Edward Blum, who helped bring together a coalition of Asian American students now suing Harvard over what they consider to be unfair admissions practices, had previously spearheaded another admissions case several years earlier over affirmative-action practices at this major U.S. university.
Scroll down for the answer, or find it here.
---
Dear Therapist
Every week, the psychotherapist Lori Gottlieb answers readers' questions in the Dear Therapist column. An anonymous reader writes in about her fears that her now-boyfriend, who cheated with her on his ex, will do the same to her:
Although we have been dating exclusively now for eight months, and he has been only good to me, I randomly and somewhat regularly freak out on him. I picture them together all the time and get so frustrated that we even went through that period of time.

I hate that I was involved with him for so long while he had a girlfriend and kept breaking his promises of leaving her, but it felt bigger than any relationship I ever had and it truly is. Still, it worries me that he was capable of doing this. I can't help but think he's going to do the same thing to me.

What can I do to regain trust and break myself from that part of our story and move on with him?
Read Lori's advice, and write to her at dear.therapist@theatlantic.com.
---