The Atlantic Daily: A Fatal Abandonment
Which #MeToo men are returning to work? Plus the black vote in Georgia, the U.S. and Saudi Arabia, and more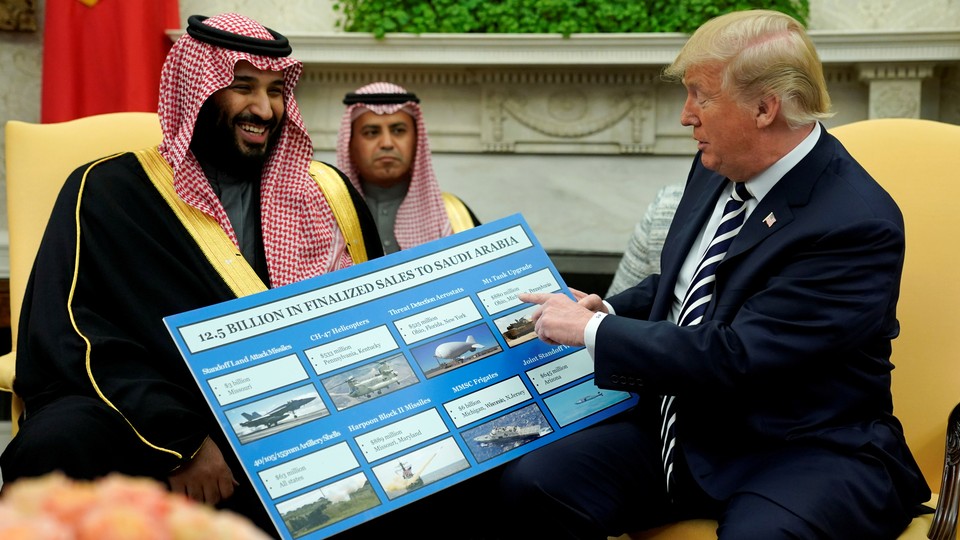 What We're Following
#MeToo, Year Two: A year since the Harvey Weinstein allegations first broke in October of last year, what, if anything, has the #MeToo movement managed to change in Hollywood? Several prominent men implicated in the movement have returned to work. Moreover, "if this was really a reckoning, it wouldn't mean that just a few guys have lost their jobs." While some organizational changes have come, much of the industry still feels like business as usual, Sophie Gilbert finds.
Turnout: The Georgia gubernatorial race is under national scrutiny. Over 53,000 voter applications—a list comprised predominantly of black registrants—are being held up for various reasons at the office of the Secretary of State Brian Kemp, according to an AP report. Kemp is also running as the Republican candidate for governor, against his Democratic opponent and former state Representative Stacey Abrams. "When it really comes down to it, the game is black votes."
American Example: The journalist Jamal Khashoggi remains missing since he entered the Saudi consulate in Istanbul on October 2, and many presume the worst. The current U.S. administration's lukewarm response has been notable and clarifying, and, to this former Obama-administration staffer, another example of "the Trump administration's refusal to champion democratic values around the globe."
A Note to Book Lovers: If you love books, come read with us! Sign up for The Books Briefing newsletter, where each week we guide you through the best of our coverage on books and writing. This week: fictional dystopias that are too close for comfort.
---
Snapshot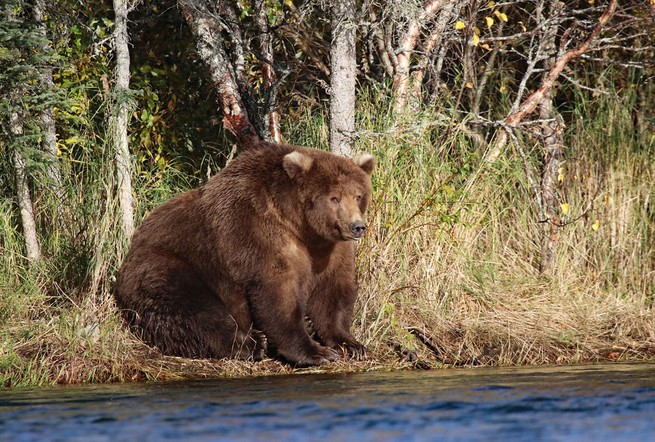 ---
Evening Read
The now-confirmed Supreme Court justice Brett Kavanaugh has found a certain measure of sympathy among some black men:
The caping for Kavanaugh does make a twisted kind of sense. Countless times, black men have had to witness the careers and reputations of other black men ruthlessly destroyed because of unproved rape and sexual-assault accusations. And as that Baltimore audience member also argued, if the claims were made by a white woman, expect the damage to be triple….

If anyone has the right to complain about unproved allegations or cry #HimToo, it's black men. A report released last year, examining 1,900 exonerations over the past three decades, found that 47 percent of the people exonerated were black, despite the fact that blacks make up only 13 percent of the U.S. population. In sexual-assault cases, blacks accounted for 22 percent of convictions, but 59 percent of exonerations.

Those disparities also underline an equally important point that seems to be getting lost in the conversation. White men don't ordinarily face the kind of suspicion and presumptions of guilt to which men of color are routinely subjected. If Kavanaugh were black, how many people would empathize and relate to his circumstances?
But black men who see themselves in the circumstances surrounding Kavanaugh end up missing a much larger issue, writes Jemele Hill.
---
What Do You Know … About Culture?
1. The ghosts of October past didn't come to haunt the Red Sox this week, when the team defeated the Yankees, who already have ______ World Series victories under their belt, for this year's ALDS title.
Scroll down for the answer, or find it here.
2. This movie tradition, the film _______________, evolved out of use in opera and road shows, but faded from use sometime in the 1970s.
Scroll down for the answer, or find it here.
3. The new movie First Man tells the story of Neil Armstrong and the Apollo ____ mission in the year _________.
Scroll down for the answer, or find it here.
---
Poem of the Week
Here's a portion of "Lottery" by John Skoyles, from our 2006 Fiction issue:
Pick a number,
any number,
and it will bear
the teeth marks of time.
The day confetti
stippled your shoulders
to keep love
bright and alive;
the year your newborn
son survived.
---