The Atlantic Daily: Who Is Still Politically Engaged?
The voters who are losing faith in U.S. institutions. Plus a working model for tuition-free college, eyes on Saudi Arabia, and more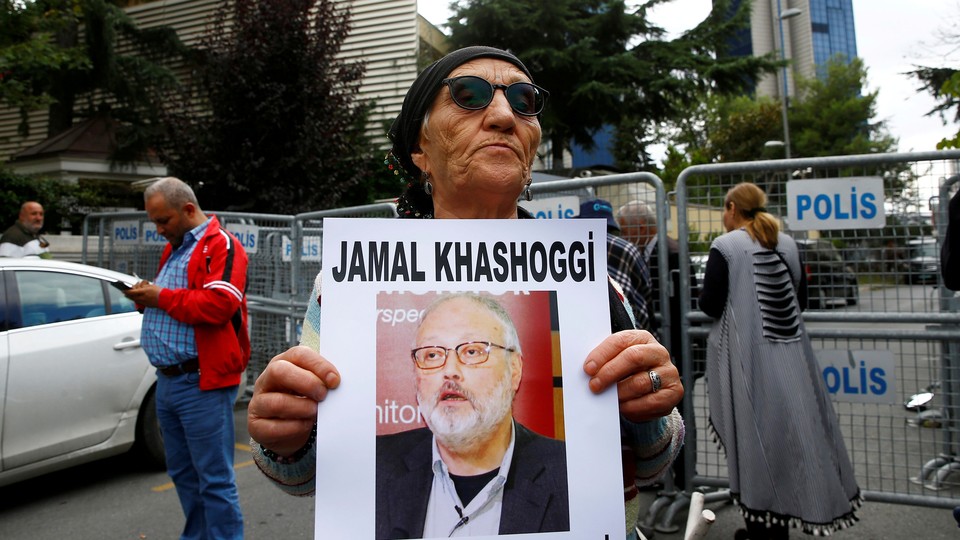 What We're Following
Loss of Faith: In what seems to be a banner year for minority candidates running for office in the U.S., the country is still witnessing an erosion of African American participation in politics and activism. A new poll, for instance, finds that 57 percent of black respondents said that over the past two years they've become less likely to run for office. The same poll also finds the highest levels of political activity among nonreligious Democrats.
Eyes on Saudi Arabia: The disappearance of the journalist and Saudi Arabia critic Jamal Khashoggi seems to be pushing the foreign-policy establishment in Washington to confront the Saudi regime. Still, the incident shows how little the country fears for the consequences of its actions, argues Shadi Hamid. Rand Paul—the U.S. senator from Kentucky—also weighs in on the issue forcefully here.
Abortion: The question of whether the Roe v. Wade decision will continue to stand loomed large during the Brett Kavanaugh confirmation process, and continues to linger. Olga Khazan looks at what women experience in these countries outside the U.S., where abortion is forbidden: "If other countries are a guide, abortion restrictions won't reduce the number of abortions that take place."
---
Snapshot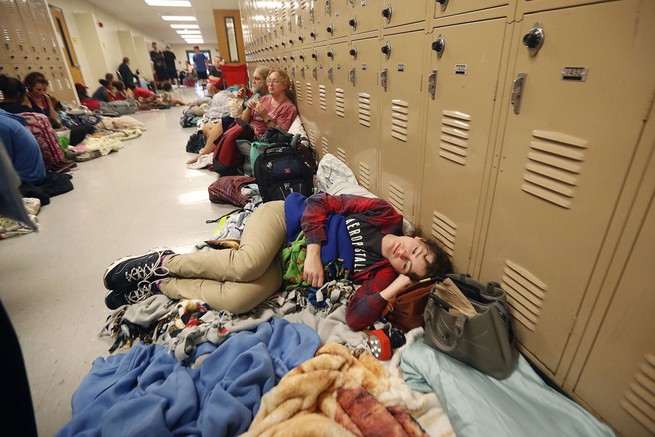 ---
Evening Read
This small Kentucky college—and the first integrated, co-educational college in the South—has been tuition-free for its students since 1892.
Every student on campus works, and its labor program is like work-study on steroids. The work includes everyday tasks such as janitorial services, but older students are often assigned jobs aligned to their academic program, and work on things such as web production or managing volunteer programs. And students receive a physical check for their labor that can go toward housing and living expenses. Forty-five percent of graduates have no debt, and the ones who do have an average of less than $7,000 in debt, according to Luke Hodson, the college's director of admissions.

On top of all of that: More than 90 percent of Berea College students are eligible to receive the Pell Grant—often used as a proxy for low-income enrollment. Most of those students, 70 percent to be exact, are from Appalachia—where nearly one of every five people live below the poverty line. And that recruiting pipeline in Appalachia produces a rather diverse class—more than 40 percent of the student body identify as racial minorities.
Adam Harris looks at the model of Berea College, where it's struggled and where it's succeeded, and whether any other colleges can follow its lead.
---
What Do You Know … About Global Affairs?
1. The circumstances surrounding the disappearance of the journalist Jamal Khashoggi, last seen walking into the Saudi consulate in Istanbul and presumed by many to have been murdered there, has brought renewed scrutiny to the crown prince of Saudi Arabia, ______________________________.
Scroll down for the answer, or find it here.
2. A conflict continues to ravage this other Middle Eastern country, where a UN effort to hold peace talks between its Houthi rebels and the Saudi-led coalition had collapsed earlier last month.
Scroll down for the answer, or find it here.
3. ____________________, a high-ranking Chinese Communist Party member and the head of the international organization __________________ since 2016, was recently detained by Chinese authorities.
Scroll down for the answer, or find it here.
---
Urban Developments
Our partner site CityLab explores the cities of the future and investigates the biggest ideas and issues facing city dwellers around the world. Gracie McKenzie shares today's top stories:
It's not just tech where the United States is falling behind: Here's a step-by-step guide for fixing badly planned American cities, and what those cities could learn from the rest of the world about effective transit.

Typhoons, the Eastern Hemisphere's hurricanes, are getting stronger, and possibly more frequent, testing the resilience of Asia's booming-but-fragile megacities.

It used to be that 95 percent of global start-up and venture-capital activity happened in the U.S. Today, it's just over one-half. Richard Florida asks: Why is America's technological lead eroding?

Slab City, buried deep in the California desert, is a land of squatters, artists, and migrants—and few rules. In a new book, an architect and a photographer document "the last free place."
For more updates like these from the urban world, subscribe to CityLab's Daily newsletter.
---
We're always looking for ways to improve The Atlantic Daily, and welcome your thoughts as we work to make a better newsletter for you.

Did you get this newsletter from a friend? Sign yourself up.