The Atlantic Daily: Rapidly Intensifying
Teenage cruelty on Instagram, the future of voice assistants, hurricane weather, and more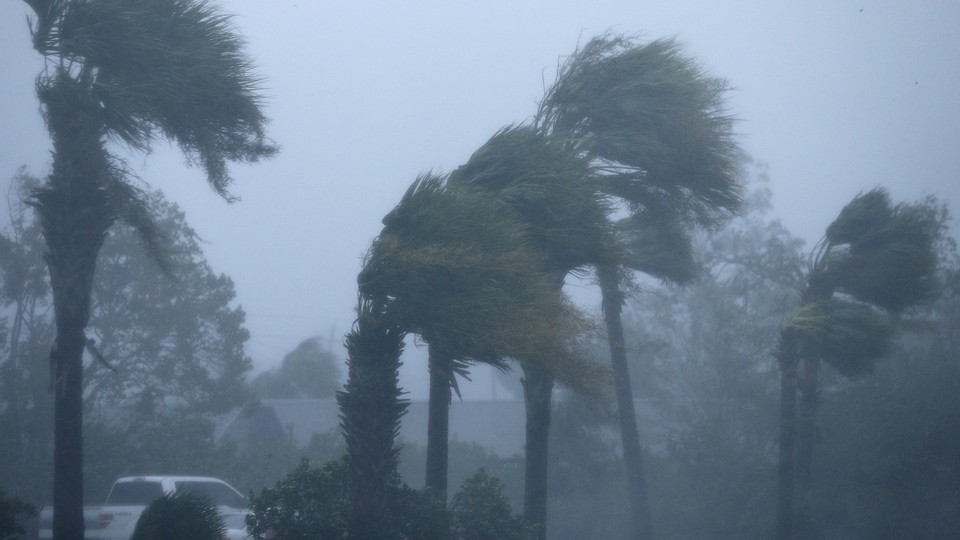 What We're Following
Planet Earth: Hurricane Michael, which made landfall Wednesday in one of Florida's poorest regions, is the strongest recorded hurricane to hit the Panhandle. (It was only a month ago that another destructive hurricane of a different shape had come ashore north of Florida, in the Carolinas; the pace of recovery has been uneven there.) Such "random acts of weather" will only become more regular and more ruthless. Here's why Hurricane Michael intensified so rapidly within a day. For a lighter moment of awe: In the darkness of the total solar eclipse last summer, bees fell completely silent (that silence, recorded).
Midterm Promises: The Affordable Care Act is still the law of the land. Now many Republican lawmakers are caught between a promise to repeal it, and constituent support for its protections for people with preexisting conditions. How will Democratic candidates fare in these states that Donald Trump flipped two years ago?  And here's what some who find the American Senate increasingly unrepresentative of the American people are proposing.
Finally, call it what you want—a declaration of her own politics, a stand of the most modest variety, a successful push for better voter turnout—Taylor Swift's recent endorsement of Democratic candidates in Tennessee is best understood within the context of how she's shaped her own public image over the years.
Missing Women: In the U.S., American Indian women go missing at disproportionately high rates. Lissa Yellowbird-Chase, a member of the Mandan, Hidatsa, and Arikara Nation, has been following the cases of missing American Indian women as a private citizen, where the progress of standard law enforcement has stalled. Watch this stunning new documentary, Vanished.
---
Snapshot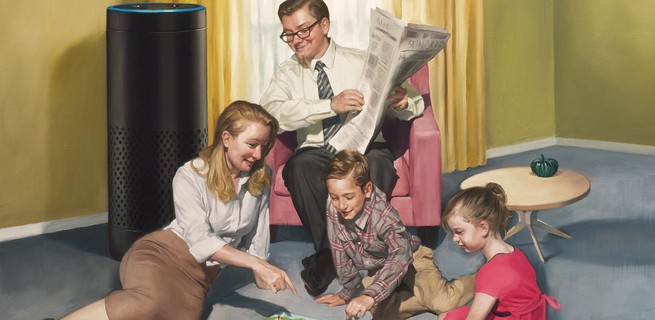 ---
Evening Read
Teenagers can be destructively cruel to each other on Instagram, sometimes even creating new accounts solely to bully someone:
"I've had at least 10 hate pages made about me," said Annie, a 15-year-old who asked to be referred to by a pseudonym. "I know some were made in a row by the same person, but some were from different people. They say really nasty things about you, the most outrageous as possible."

Sometimes teens, many of whom run several Instagram accounts, will take an old page with a high amount of followers and transform it into a hate page to turn it against someone they don't like. "One girl took a former meme page that was over 15,000 followers, took screencaps from my Story, and Photoshopped my nose bigger and posted it, tagging me being like, 'Hey guys, this is my new account,'" Annie said. "I had to send a formal cease and desist. I went to one of those lawyer websites and just filled it out. Then she did the same thing to my friend."
Many high schools also have their own anonymously run "confessions"-style Instagram accounts, calling out specific individuals. The avenues for teen meanness online go on.
---
What Do You Know … About Science, Technology, and Health?
1. For the first time ever, police compelled a suspect in a child-abuse investigation to unlock his smartphone using what feature?
Scroll down for the answer, or find it here.
2. A major UN climate-change report released this week recommends that by 2050, coal must generate no more than 7 percent of global electricity. Today, coal generates ____________ percent of the world's power.
Scroll down for the answer, or find it here.
3. New research suggests forms of everyday ___________________________ can negatively impact women's blood pressure.
Scroll down for the answer, or find it here.
---