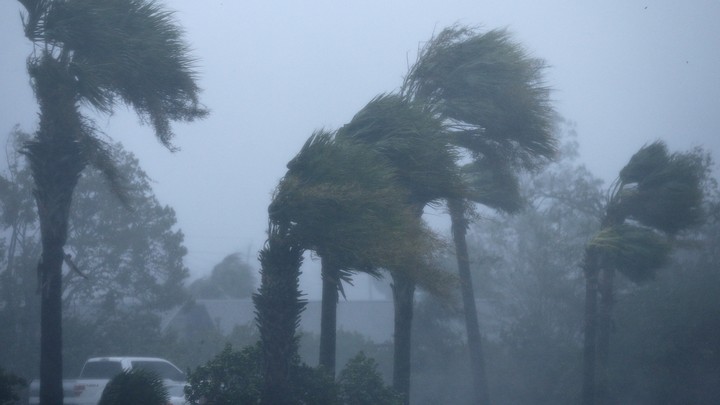 Missing Women: In the U.S., American Indian women go missing at disproportionately high rates. Lissa Yellowbird-Chase, a member of the Mandan, Hidatsa, and Arikara Nation, has been following the cases of missing American Indian women as a private citizen, where the progress of standard law enforcement has stalled. Watch this stunning new documentary, Vanished.
---
Snapshot
---
Evening Read
Teenagers can be destructively cruel to each other on Instagram, sometimes even creating new accounts solely to bully someone:
"I've had at least 10 hate pages made about me," said Annie, a 15-year-old who asked to be referred to by a pseudonym. "I know some were made in a row by the same person, but some were from different people. They say really nasty things about you, the most outrageous as possible."

Sometimes teens, many of whom run several Instagram accounts, will take an old page with a high amount of followers and transform it into a hate page to turn it against someone they don't like. "One girl took a former meme page that was over 15,000 followers, took screencaps from my Story, and Photoshopped my nose bigger and posted it, tagging me being like, 'Hey guys, this is my new account,'" Annie said. "I had to send a formal cease and desist. I went to one of those lawyer websites and just filled it out. Then she did the same thing to my friend."
Many high schools also have their own anonymously run "confessions"-style Instagram accounts, calling out specific individuals. The avenues for teen meanness online go on.
---
What Do You Know … About Science, Technology, and Health?
1. For the first time ever, police compelled a suspect in a child-abuse investigation to unlock his smartphone using what feature?
Scroll down for the answer, or find it here.
2. A major UN climate-change report released this week recommends that by 2050, coal must generate no more than 7 percent of global electricity. Today, coal generates ____________ percent of the world's power.
Scroll down for the answer, or find it here.
3. New research suggests forms of everyday ___________________________ can negatively impact women's blood pressure.
Scroll down for the answer, or find it here.
Answers: face id / 40 / discrimination
---
We're making some changes to The Atlantic Daily. We welcome your thoughts as we're perfecting the newsletter.

Did you get this newsletter from a friend? Sign yourself up.
We want to hear what you think about this article. Submit a letter to the editor or write to letters@theatlantic.com.
Shan Wang
is a senior editor at
The Atlantic
, where she oversees newsletters.