The Family Weekly: How Parents Can Help Shield Kids From a Hurricane's Trauma
Plus: the masculine origins of feminized names, and the story of an asylum-seeking mother and son separated at the border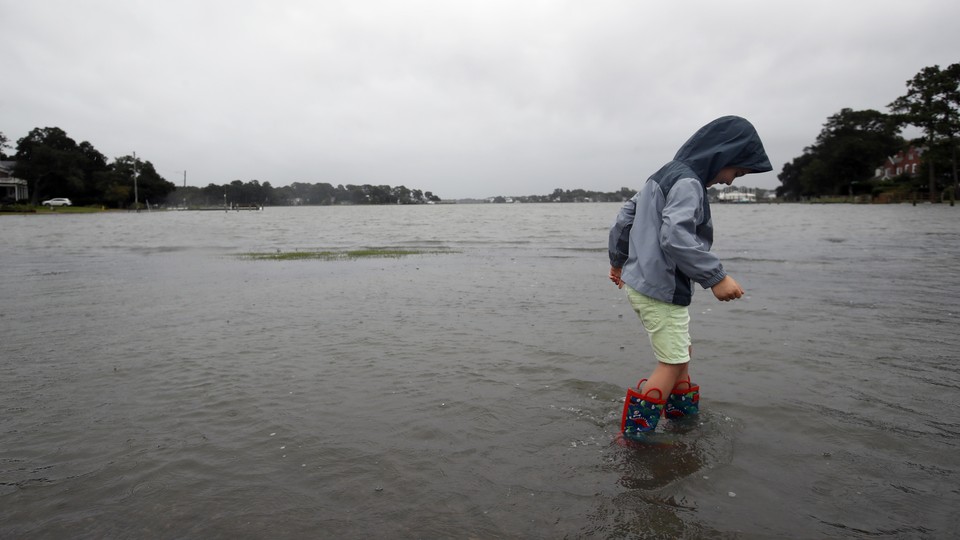 This Week in Family
Natural disasters like Hurricane Florence can prove traumatizing for people of all ages, but that's especially true for children, who struggle to make sense of them—and sometimes even blame themselves. In the wake of Hurricane Katrina, the clinical psychologist Shannon Self-Brown talked to hundreds of people displaced by the disaster, and found that some kids were especially susceptible to post-traumatic stress in the months and years after the storm. She talked to the Atlantic staff writer Joe Pinsker about how parents can help protect their children from lasting trauma after a natural disaster.
While Ashley, Leslie, and Shannon are common women's names in 2018, they actually started off as male, not female names. The gender connotations of names are constantly evolving, writes Joe Pinsker, but almost always, the pattern is the same: Male names become feminized, but never vice versa. This long-standing trend says a lot about how parents, whether consciously or not, perceive masculine-sounding names as more desirable than feminine-sounding names.
---
Snapshot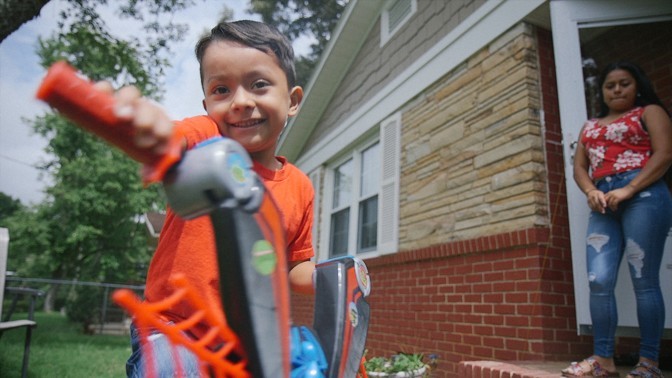 "You don't love me anymore. You're not my mom anymore."(Jenri, age 5)
When the government forces migrant children away from their families, the trauma doesn't disappear when and if they're eventually reunited. A new Atlantic documentary focuses on an asylum-seeking Honduran child and mother who were separated in June and, despite then being reunited with the help of a pro bono lawyer, are left with irreparable scars. The Atlantic video producer Jeremy Raff got a glimpse of the family's struggle to return to normalcy after a month apart. As the mother, Anita, told him, "The separation was so long. My son has changed so much."
---
Dear Therapist
Every Monday, the psychotherapist Lori Gottlieb answers readers' questions about life's trials and tribulations, big or small, in The Atlantic's "Dear Therapist" column.
This week, a reader isn't sure how to deal with the fact that her ex-husband and her son's parents-in-law spend a lot of time together without her. She feels like her son's in-laws have taken her ex-husband's side in the divorce.
Lori says that this snub might actually be a blessing in disguise.
Do you actually want to sit through an awkward dinner with people who seem superficial and don't share much in common with you and your husband, or do you simply want to feel as socially desired as your ex? If it's the latter, maybe it's time to lay this competition to rest, especially because you may be the only person competing—not just for a dinner invitation, but for the moral high ground, or your son's loyalty.
Send Lori your questions at dear.therapist@theatlantic.com.
---