The Atlantic Daily: The Consequences Could Last for Generations
Obama's harsh critique of Trump, the trauma of family separation, a looming battle in Syria, and more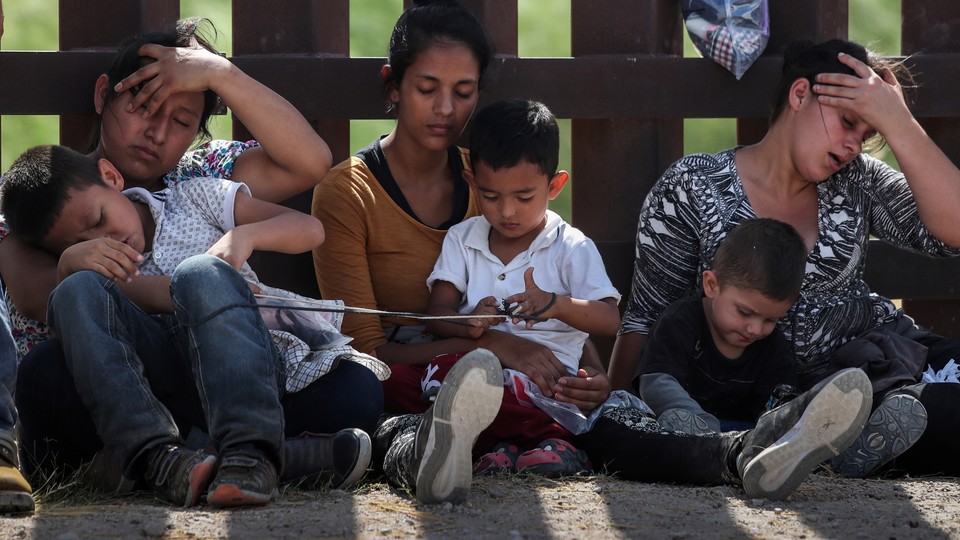 What We're Following
Family Separation: Children who were separated from their parents under the Trump administration's zero-tolerance immigration policy face lasting consequences even after they're returned to their families. Jeremy Raff filmed the bittersweet reunion of one mother, Anita, and her 6-year-old son, who's showing signs of trauma. Read their story, and watch the documentary here.
The Syrian Conflict: Syrian government forces are surrounding the country's last major rebel stronghold in the city of Idlib—preparing for an attack that one expert predicts will be "far more catastrophic than anything we witnessed so far." Russian air strikes are supporting the offensive—but Russia and Turkey could have the power to mitigate the violence.
Striking Speech: Former President Barack Obama delivered his harshest critique yet of President Trump, describing the coming midterms as a pivotal moment in American history. Read his speech.
---
Snapshot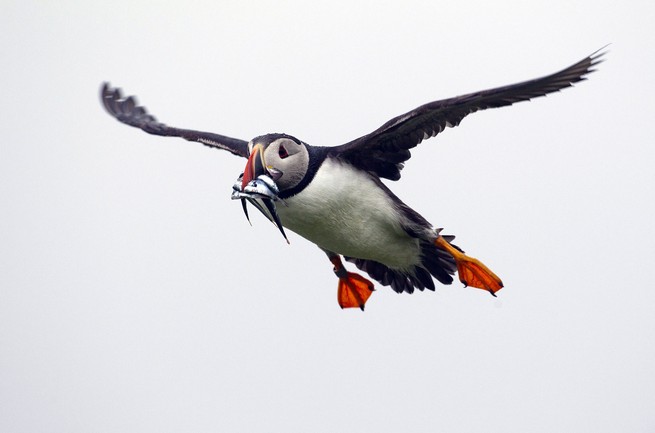 ---
Evening Read
Adam Serwer on the power of the Supreme Court:
The Roberts Court is poised to shape American society in Trump's image for decades to come. All three branches of the federal government are now committed to the Trump agenda: the restoration of America's traditional racial, religious, and gender hierarchies; the enrichment of party patrons; the unencumbered pursuit of corporate profit; the impoverishment and disenfranchisement of the rival party's constituencies; and the protection of the president and his allies from prosecution by any means available. Not since the end of Reconstruction has the U.S. government been so firmly committed to a single, coherent program uniting a politics of ethnonationalism with unfettered corporate power. As with Redemption, as the end of Reconstruction is known, the consequences could last for generations.
Keep reading, as Adam explains how the lessons of the Redemption court apply today.
---
What Do You Know … About Culture?
1. The actor Geoffrey Owens, best known for his role on ____________, has also founded a color-blind acting company.
Scroll down for the answer, or find it here.
2. The forthcoming film If Beale Street Could Talk is adapted from a novel by ____________.
Scroll down for the answer, or find it here.
3. Coyote Doggirl is a new graphic novel by Lisa Hanawalt, a production designer for Netflix's ____________.
Scroll down for the answer, or find it here.
---
Poem of the Week
From our June 2005 issue, "The Tattered Dress," by Ellen Bryant Voigt:
The day the royal court came through our village—
many drums and flutes, grandfather monkeys
with faces like fists and jewels the size of fists,
each elephant its own tree of blossoms,
a tiger on a leash, a pair of peacocks—

the old Emperor did not choose me:
he chose my delicate sister.
---