The Atlantic Daily: Logic Became Muddled
What to do when you work for a president who might be unfit to serve. Plus Democrats' release of Kavanaugh's documents, examining Alabama's gun culture, and more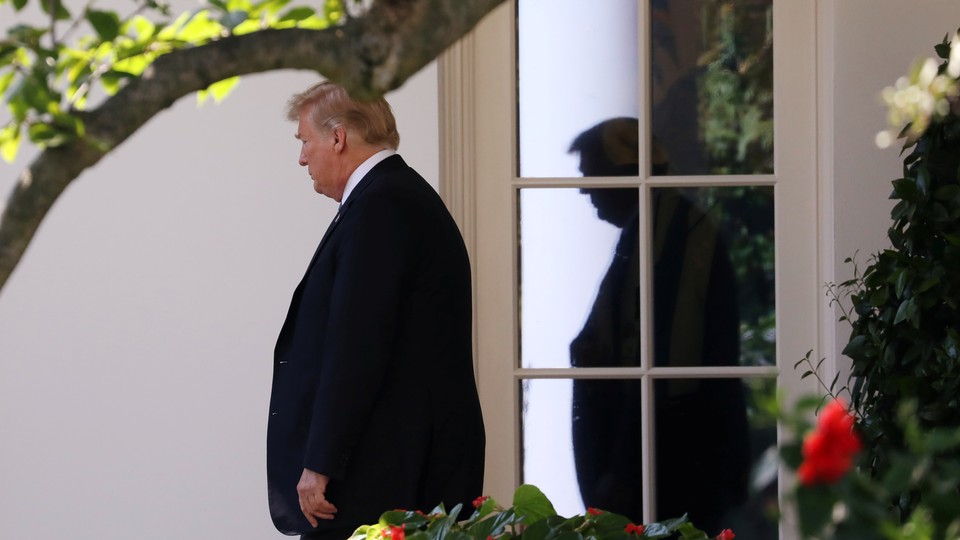 What We're Following
Post–Op-Ed Procedures: The anonymous senior official who outlined concerns about President Trump's fitness to serve in a New York Times op-ed should come forward publicly with those worries, Bradley P. Moss argues. Officials might also follow the precedent set by aides of Ronald Reagan, who wrote an internal memo on the president's health problems in 1986. Instead, the op-ed claims they're quietly disobeying—and while some commentators have described this as a coup, Adam Serwer argues that it's more like public relations.
Kavanaugh's Hearings: Responding to a confirmation process that's been heavily criticized for lack of transparency, Democrats on the Senate Judiciary Committee released a set of "confidential" documents from the Supreme Court nominee Brett Kavanaugh's time in the George W. Bush administration. Kavanaugh's stance on abortion rights has become a key issue in the hearings, as Democrats try to mobilize voters around protecting the precedent set by Roe v. Wade.
Moms' Mental Health: Though it's relatively common for new moms to experience postpartum depression, many women find that the condition doesn't go away as their kids get older. A very small percentage of women experience episodes of postpartum psychosis—symptoms such as paranoid thoughts and auditory hallucinations that can sometimes lead them to hurt or kill their children, and that the law doesn't know how to handle.
---
Snapshot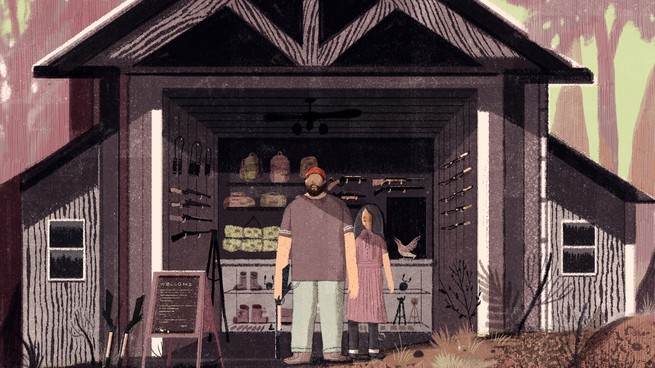 ---
Evening Read
Annie Lowrey on the lessons of a chicken dinner:
Imagine the farm that raised the chicken that produced the meat that sits in your sandwich: a few workers, thousands of birds, tens of thousands of pounds of white and dark meat, work that starts before dawn and ends after dusk, uncertain revenue, slim profits. There are thousands of these small farms in the United States, and they benefit from millions of dollars of taxpayer support each year …

But a government report released this spring calls into question whether all those family chicken farms are really family chicken farms, and whether those taxpayer dollars might be better spent elsewhere.
Keep reading, as Annie explains how a business model common in the poultry industry could be stifling growth—and spreading throughout the American market.
---
What Do You Know … About Global Affairs?
1. A key sticking point in the nuclear talks among the U.S., North Korea, and South Korea has been South Korea's call for a declaration to end ____________.
Scroll down for the answer, or find it here.
2. By default, the U.S. imposes a ____________ percent tariff on imported cars.
Scroll down for the answer, or find it here.
3. A new book by Bob Woodward describes the Cabinet member ____________ playing along with Trump's proposals to attack Syria before telling an aide, "We're not going to do any of that."
Scroll down for the answer, or find it here.
---