The Atlantic Daily: Should Trump's Aides Disobey His Orders?
The "resistance" described in an anonymous official's New York Times op-ed. Plus the backlash to Nike's new ad campaign, what technology means for democracy, and more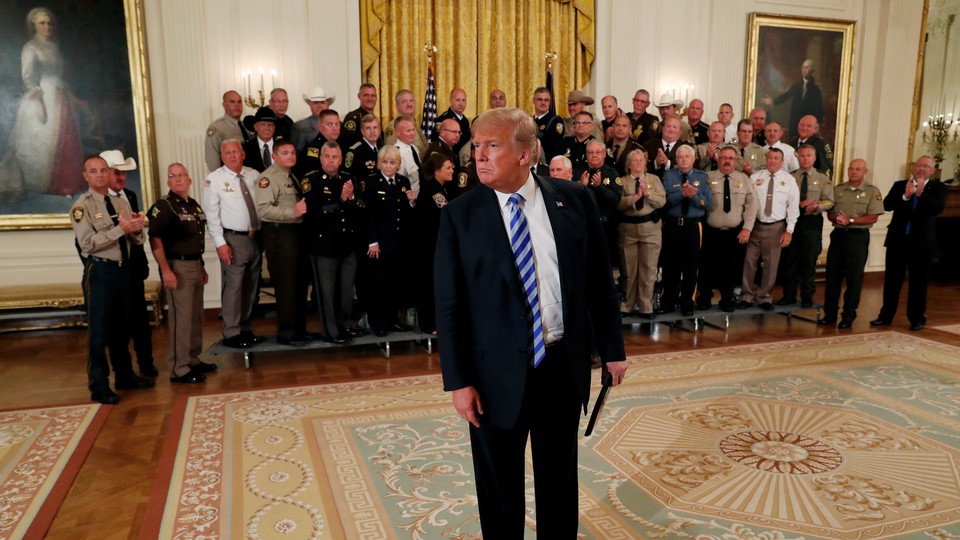 What We're Following
Mutinous Message: An anonymous op-ed published in The New York Times by "a senior official in the Trump administration" says that high-ranking members of the president's team are disgusted with his decisions—and are actively working to blunt their impact. David Frum explains what's wrong with this approach.
Progressive's Prize: Boston City Councilwoman Ayanna Pressley beat longtime Representative Mike Capuano in a massive upset in Massachusetts's Seventh-District Democratic primary. Though Pressley and Capuano share progressive positions on many issues, Pressley would bring the added perspective of an African American woman to Congress—and her victory signifies a shift in how politics work.
Boycott Business: A Nike ad campaign featuring the athlete and activist Colin Kaepernick prompted viral backlash, including a #BoycottNike hashtag. Yet the boycotters' actions have served mainly to elevate Nike's brand—reinforcing the business choices that likely motivated the campaign in the first place. More worryingly, Alex Wagner argues, the boycott illustrates a troubling form of rage that has spread across partisan lines.
---
Snapshot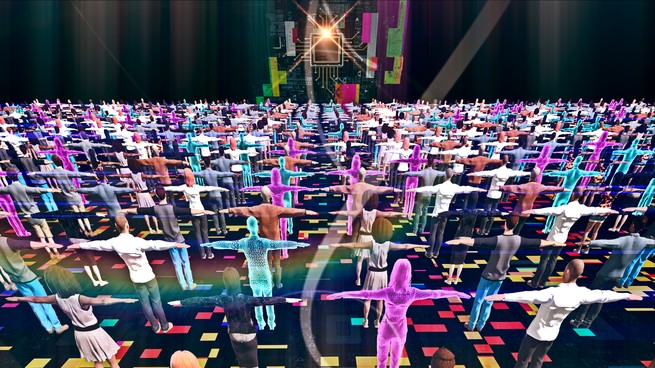 Evening Read
David French on adopting his daughter from Ethiopia in 2010:
There are three fundamental, complicating truths about adoption. First, every single adoption begins with profound loss … Second, the demographics of those in need of loving homes do not precisely match the demographics of those seeking a new child. Adoptive parents are disproportionately white. Adopted children are not … Third, American culture has long been obsessed with questions of race and identity.

Combine these three truths and you will not only begin to understand the challenge of adoption, you'll also gain insight into a darkness in American culture, a darkness that scorns even the bond between parent and child. I know this firsthand. Amid the stories of adoption in America is the story of my family—the story of my youngest daughter.
Keep reading, as French describes how his experience made him concerned for his daughter's future and for America's.
---
What Do You Know … About Science, Technology, and Health?
1. A warming climate in Bordeaux, France, could make wine from the region's grapes taste too ____________.
Scroll down for the answer, or find it here.
2. During London's 1858 cholera epidemic, many of the city's residents believed the disease was being spread by ____________.
Scroll down for the answer, or find it here.
3. About ____________ percent of American adults are vegan.
Scroll down for the answer, or find it here.
---
Dear Therapist
Every week, Lori Gottlieb answers readers' questions in the Dear Therapist column. This reader and her husband have differing opinions about whether they should have a second child:
I would like for my daughter to grow up with a sibling, as I think it is a special relationship. I have loved being a mother, and would love to do pregnancy again and have another baby. I don't want to compromise my marriage because of this, ending up with another child and a resentful husband. However, I don't want to feel resentful myself if we don't have another …

How do you recommend I make my case for another child? Or do I need to resign myself to being a mom of one?
Read Lori's advice, and write to her at dear.therapist@theatlantic.com.
---