The Atlantic Daily: 'I Don't Want That to Happen to Me'
The Kavanaugh confirmation process gets even uglier. Plus opioid overdoses in public bathrooms, Amazon everywhere, and more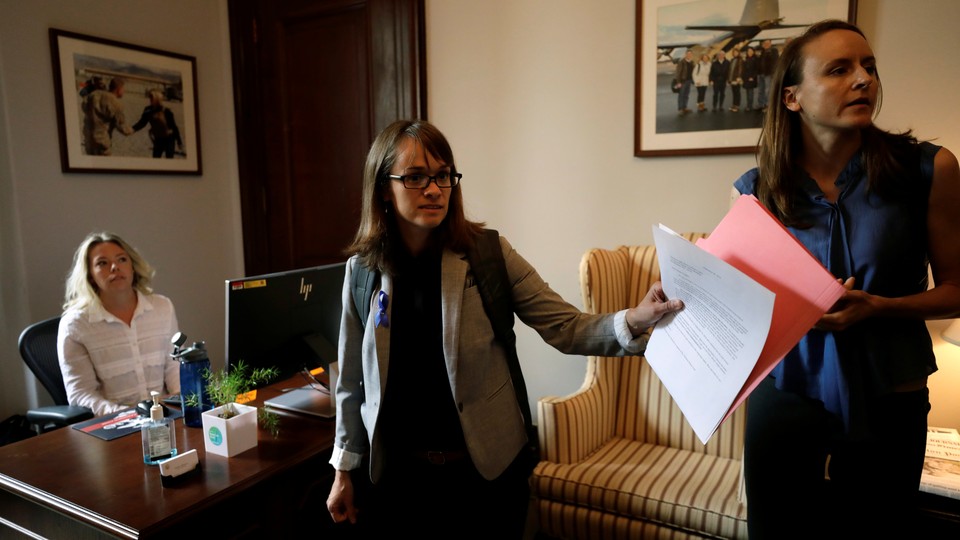 What We're Following
Views on Kavanaugh: The Brett Kavanaugh confirmation process is getting politically uglier by the day. The president of Georgetown Prep, where Kavanaugh went to high school, published a letter to the wider community, acknowledging a "challenging time" but defending the school as a "wonderful place." Meanwhile, here's what real teens in the U.S. think of the assault allegations: "They just keep saying 'Boys will be boys.' But I'm in high school—I don't want that to happen to me."
Leaks and Memos: Did the deputy attorney general Rod Rosenstein talk seriously about recording President Donald Trump, or about invoking the Twenty-Fifth Amendment to remove him from office? Or was he being sarcastic when he reportedly made those remarks? David A. Graham sorts through the flurry of reporting on Friday over who said what, and who stands to gain from leaking these revelations.
Unwitting Medical Responders: As America's opioid crisis rages on, people are overdosing in the bathrooms of places like fast-food restaurants and coffee shops, forcing untrained employees to become first responders. Is there a better way?
---
Snapshot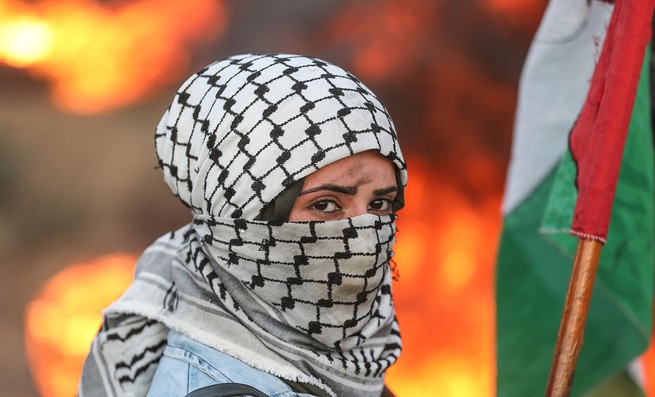 ---
Evening Read
Ian Bogost writes about how Amazon is infiltrating our homes with its growing line of smart devices:
Hackers commandeer baby monitors, door locks cease to function during software updates, gas ovens risk spewing toxins into the room when actuated in error. But Amazon's approach to the internet-of-things goes deeper than basic functionality. It finds the tiny shifts where the actions common to ordinary life can be made to feel slightly more compatible with the contemporary, computer-addled consumer. Companies like Amazon have created some of the problems they hope to solve with technology: Nobody would need a wall clock for their Alexa timer had Amazon not inspired that use case. But that doesn't make the solutions feel less comforting when they arrive.
What other data will Amazon be able to collect from users, all in the name of increasing convenience?
---
What Do You Know … About Culture?
1. Heading into the 2018 Emmys last Monday, Netflix led the pack with _________ nominations, the most out of any streaming service or channel.
Scroll down for the answer, or find it here.
2. Michael Moore's latest documentary, Fahrenheit 11/9, is scattered at times, but powerful when it turns its eye on the filmmaker's hometown, _______________________, writes our critic David Sims.
Scroll down for the answer, or find it here.
3. Workers at ___________________ restaurants across 10 U.S. cities went on strike earlier this week to demand that the company take action to address workplace sexual harassment.
Scroll down for the answer, or find it here.
---
Poem of the Week
Here's Henry Wadsworth Longfellow's "The Two Rivers," from our March 1878 issue:
Thoughts, like a loud and sudden rush of wings,
Regrets and recollections of things past,
With hints and prophecies of things to be,
And inspirations, which, could they be things,
And stay with us, and we could hold them fast,
Were our good angels, — these I owe to thee.
---