The Atlantic Daily: Politically Disqualifying
A breakthrough with North Korea, a DNA test as proof of race, Michael Bloomberg's presidential candidacy, and more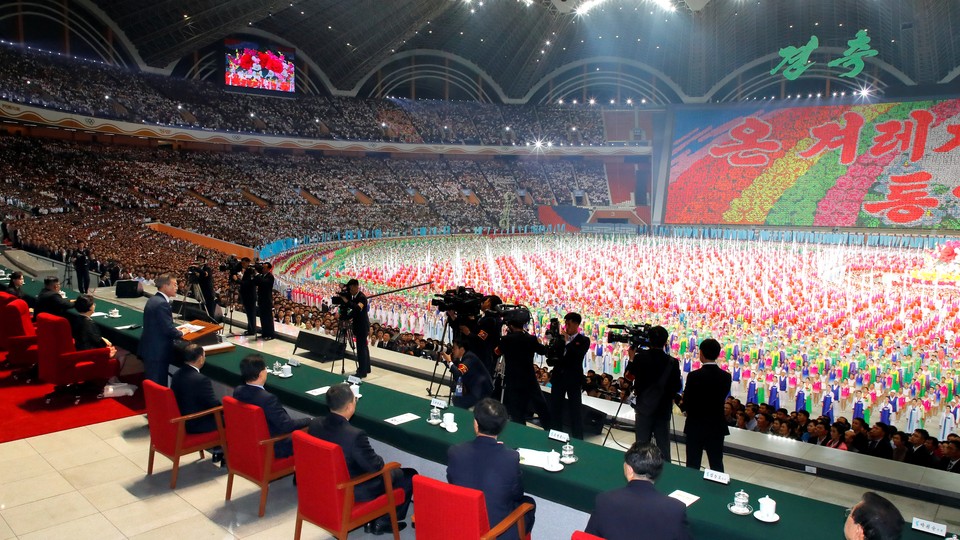 What We're Following
North and South: After a week of talks with South Korean President Moon Jae In, North Korean Leader Kim Jong Un has reportedly agreed to shut down one of the country's major missile-testing sites. In steering away from bombast, the South Korean government may have broken through some of the diplomatic paralysis, though real peace on the peninsula is far from a done deal.
Bloomberg 2020: The billionaire former New York City mayor Michael Bloomberg is mulling a 2020 presidential run. But he—and the company he founded—has a past dotted with claims of sexism and sexual harassment. Will voters in the #MeToo era weigh such allegations of misogyny against a political candidate as disqualifying?
Friends and Family: For those displaced from their home due to hurricanes or other natural disasters, staying with friends or family might alleviate symptoms of PTSD later on, according to new research: "Shelter settings—even the best-run shelters, with the most well-intentioned people, with the best leadership—can be highly stressful."
---
Snapshot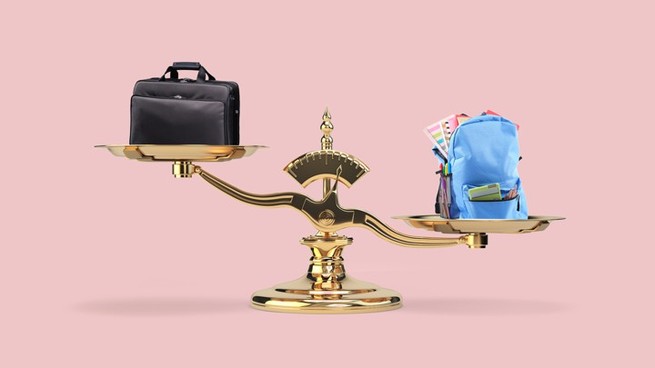 ---
Evening Read
A Washington State man is suing after being rejected certification as part of a program that helps minority-owned businesses win government contracts. As proof of his minority status, Ralph Taylor had submitted a DNA test that estimates he's 90 percent European, 6 percent indigenous American, and 4 percent sub-Saharan African:
Taylor is now challenging how racial groups are defined for this program. "Black Americans," according to the federal regulations for disadvantaged business enterprises,"includes persons having origins in any of the Black racial groups of Africa." The lawsuit calls this definition "impermissibly vague" and criticizes the lack of "any minimum percentage of DNA, or other objective criterion." "He considers himself to be Black based upon DNA evidence," Taylor's lawyer asserted in a letter included in the lawsuit, which also called DNA "objective" and "unalterable."
Here's what the case might mean for the thorny problem of proving race and ethnicity.
---
What Do You Know … About Science, Technology, and Health?
1. The newest version of the Apple Watch, announced last week, will supposedly be able to monitor what, according to the company?
Scroll down for the answer, or find it here.
2. DNA from the __________ and __________ of elephants helped expose the three major cartels behind most of Africa's ivory smuggling.
Scroll down for the answer, or find it here.
3. Eliud Kipchoge of Kenya set a new world marathon record in Berlin on Sunday, running 26.2 miles at a blazing pace of how many minutes a mile?
Scroll down for the answer, or find it here.
---
Look Back
On this day, and less than a year into his presidency, James Garfield died from gunshot wounds sustained several months earlier, on July 2. The Atlantic published this reflection on the assassination of an American president in its September 1881 issue:
The mortification felt in this country when President Garfield was shot was … in large part, the product of surprise that the differences between the office of President and that of king, even of constitutional king, did not in a time of profound peace secure his safety. Most Americans had no doubt that it did secure it; that he was in no more danger of assassination as President than any other person in the community … The President is always a man taken from the people, and destined to return to the ranks of the people as one of themselves. His term is short. Even the most impatient of his enemies has not long to wait before seeing him lose his power, and securing an appeal from his decisions to his successor. Everybody whom he offends has the relief, and indeed luxury, of abusing him.
Read the full piece by E. L. Godkin.
---