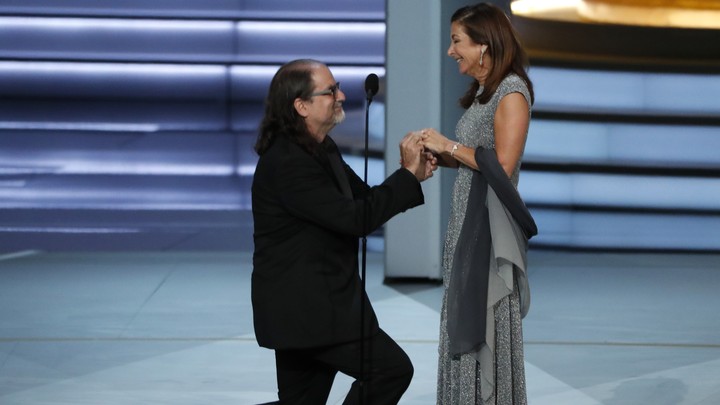 What We're Following
---
Snapshot
---
Evening Read
Step one was running a search for "reeducation center" using Baidu, the Chinese equivalent of Google. He said that led him to news reports that described how local officials, under a policy known as qu jiduanhua gongzuo ("de-extremification work"), were "reeducating" Muslim ethnic minorities—notably Uighurs and Kazakhs—in the northwestern Xinjiang region, which Beijing has long viewed as a breeding ground for extremism and separatism. Step two was using that policy's name as a search term in Baidu, which he said led him to government websites. Step three was seeing what those websites said about the centers' activities and locations.
---
What Do You Know … About Family?
1. The typical American school day doesn't align with the the typical American workday. ____ percent of elementary-school students and ____ percent of middle-school students find themselves unsupervised from 3 to 6 p.m. during a given school week.
Scroll down for the answer, or find it here.
2. In the United States, more parents are giving their female babies traditionally male names, though the name-reversal trend isn't going the other way. This top-10 boy's name in 2017, for instance, was given to 170 girls last year.
Scroll down for the answer, or find it here.
3. Kids need emotional support before, during, and after hurricanes and other natural disasters. Young children who've been through trauma may ___________________________________________________ later in life, according to a Department of Homeland Security guide.
Scroll down for the answer, or find it here.
Answers: 3 ; 19 / NOAH / Play act elements of the traumatic event
---
Urban Developments
Our partner site CityLab explores the cities of the future and investigates the biggest ideas and issues facing city dwellers around the world. Gracie McKenzie shares today's top stories:
The urban-rural divide has become a central trope—if not the central trope—in American culture today. But this narrative fails to capture the full complexity of economic life in America, Richard Florida writes.

"Amid a retail meltdown, the malls where teenagers used to hit up American Eagle and Orange Julius could morph into escapist domains for the elderly." Here's why a "memory town" could be coming to your strip mall.

Boston-area straphangers don't have much reason to love their underfunded and often frustrating public-transit experience. But in the background remains a visual identity from the transit authority's most optimistic (and well-funded) days.
For more updates like these from the urban world, subscribe to CityLab's Daily newsletter.
---
We're making some changes to The Atlantic Daily. We welcome your thoughts as we're perfecting the newsletter.

Did you get this newsletter from a friend? Sign yourself up.
We want to hear what you think about this article. Submit a letter to the editor or write to letters@theatlantic.com.
Shan Wang
is a senior editor at
The Atlantic
, where she oversees newsletters.