The Atlantic Daily: Our Defenses Were Worn Down
Hillary Clinton writes about the forces undermining American democracy. Plus Brett Kavanaugh's past, a precarious reprieve in Syria, and more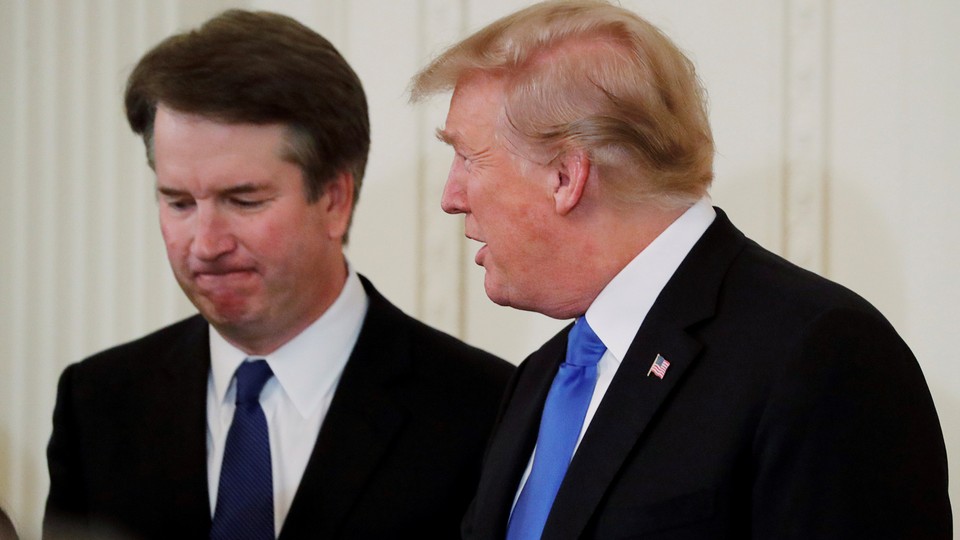 What We're Following
"Boys Will Be Boys": While sexual misconduct infects both political parties, responses by liberals and conservatives to each emergent allegation have often diverged. Now, key Senate Republicans seem to be wavering in light of Christine Blasey Ford's sexual-assault allegation against the Supreme Court nominee Brett Kavanaugh. When it comes to accusations of sexual assault, the refrain "boys will be boys" is a paltry excuse, Megan Garber writes. "The new world promised in the most hopeful moments of #MeToo has thus far not materialized."
30,000: The Trump administration dropped the maximum number of refugees the U.S. will accept in the 2019 fiscal year to 30,000, which Secretary of State Mike Pompeo claimed in a statement Monday both "serves the national interest of the United States, and helps those in need all around the world." Humanitarian groups condemned the cap: "It's a total abdication of American leadership"—and will other countries follow the U.S.'s example?
Syria Is Still Bracing for Impact: The world's wary eyes are on Idlib, Syria's last remaining major rebel-controlled province, as its neighboring powers, Russia and Turkey, agreed on Monday to create a buffer zone around the region. (Turkey has backed rebel opposition groups in Idlib; Russia has backed the Bashar al-Assad–led government.) The "memorandum of understanding," though, is still light on practical details. The safety of the several million Syrians living in the region remains precarious.
---
Snapshot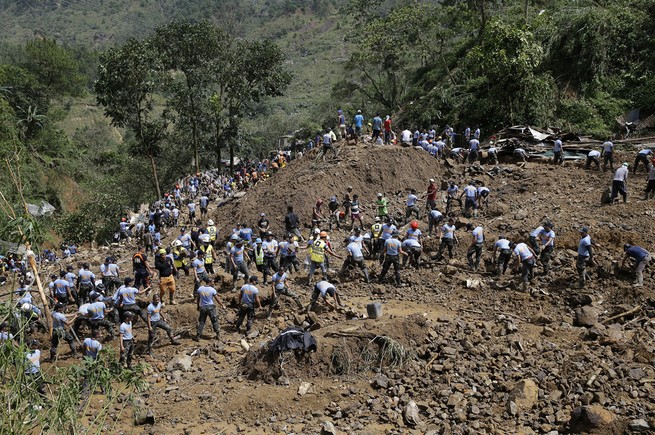 ---
Evening Read
Hillary Rodham Clinton writes on what she sees as the forces weakening America's democratic institutions:
Trump may be uniquely hostile to the rule of law, ethics in public service, and a free press. But the assault on our democracy didn't start with his election. He is as much a symptom as a cause of what ails us. Think of our body politic like a human body, with our constitutional checks and balances, democratic norms and institutions, and well-informed citizenry all acting as an immune system protecting us from the disease of authoritarianism. Over many years, our defenses were worn down by a small group of right-wing billionaires—people like the Mercer family and Charles and David Koch—who spent a lot of time and money building an alternative reality where science is denied, lies masquerade as truth, and paranoia flourishes.
Read the rest of Clinton's essay, in which she also enumerates urgent policy solutions, adapted from an afterword to the paperback edition of her book What Happened.
---
What Do You Know … About Education?
1. Including the contributions of both individual families and the government (such as student loans and grants), Americans spend about $_____________ per student per year on college.
Scroll down for the answer, or find it here.
2. And that's approximately __________ times as much as students in other developed countries spend on average.
Scroll down for the answer, or find it here.
3. Which two of these U.S. states—Connecticut, Georgia, Ohio, Michigan, New York, Pennsylvania, and Tennessee—currently have in place active "free-college" programs?
Scroll down for the answer, or find it here.
---
Reader Response
In 1965, eight years before the Supreme Court's landmark Roe v. Wade decision, a woman wrote for The Atlantic under the pseudonym "Mrs. X" about her experience obtaining an abortion, then still illegal. "If it is moral to prevent conception, is it immoral to interrupt an ill-advised one?" she wrote. After publication, Mrs. X's story drew criticism from those opposed to the practice, support from those who admired her attitudes toward family, and cautionary words from those who felt the safe procedure she described was anomalous:
Sonya B. DeBerry from Atlanta, Georgia—who read the article "first with disgust and finally with anger"—and Jetse Sprey from Cleveland, Ohio, argued that Mrs. X could have avoided the pregnancy altogether. But while DeBerry felt Mrs. X "would profit more from a visit to a good psychotherapist than an abortionist," Sprey wanted to "commend" Mrs. X and her husband for their "responsible and farsighted attitude toward their family," which promoted the "quality rather than the quantity of their offspring." One reader, whose name was withheld by request, was concerned about the safety of abortions given that "proper care is not available, even illegally," to many women.
Our Letters from the Archives series highlights past Atlantic stories and readers' reactions at the time. Read more, and write to us at letters@theatlantic.com.
---