The Atlantic Daily: 'Boom They Go'
Paul Manafort flips on President Trump. Plus 18 trillion gallons of rain along the Eastern Seaboard, gas leaks and explosions in Massachusetts, Monday's Emmys, and more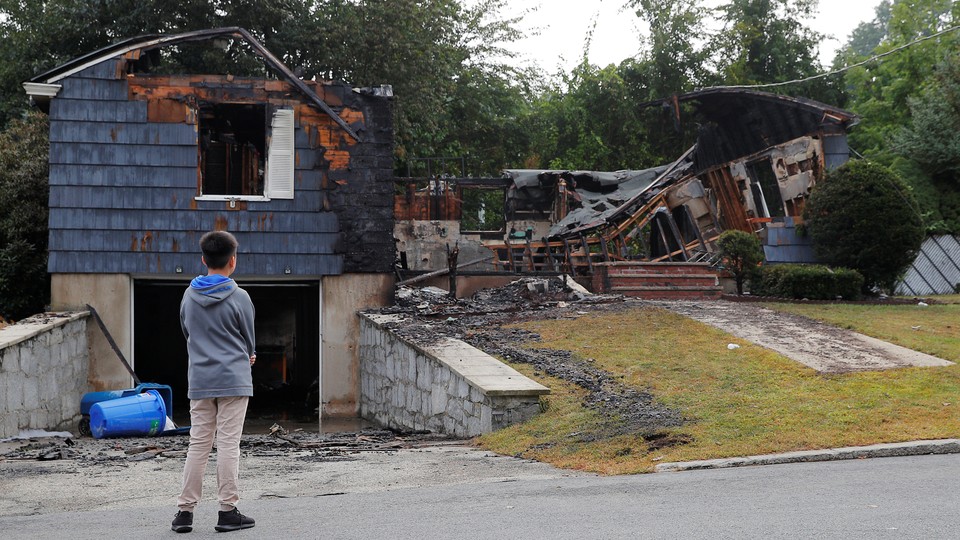 What We're Following
Manafort Flips: Paul Manafort, President Donald Trump's former campaign chairman, has agreed to cooperate "fully, truthfully, and completely" with Special Counsel Robert Mueller. Franklin Foer outlines the several big mysteries of the Russia investigation that Manafort's cooperation could help untangle.
Earth, Wind, and Fire: Hurricane Florence made landfall in North Carolina on Friday as a Category 1 storm, but it is estimated to bring with it 18 trillion gallons of rain over the next few days. North of the storm, explosions erupted in dozens of homes across three towns in Massachusetts late Thursday night, with as many as 70 fires, explosions, and suspected gas leaks reported to state police—a scale "unprecedented in recent years."
The Emmys: New shows like Atlanta, Killing Eve, Barry, and Succession defy classification. Looking ahead to the 2018 Emmy Awards on Monday, Sophie Gilbert writes that the Emmys are still trying to shove these complex shows into the square boxes of "comedy" or "drama." Earlier this week, the singer John Legend got his EGOT—an Emmy, Grammy, Oscar, and Tony—after winning a Creative Arts Emmy, making him the second black person ever to reach EGOT status. But don't take Legend's achievement as definitive evidence of racial progress in the American entertainment industry, John Vilanova warns.
---
Snapshot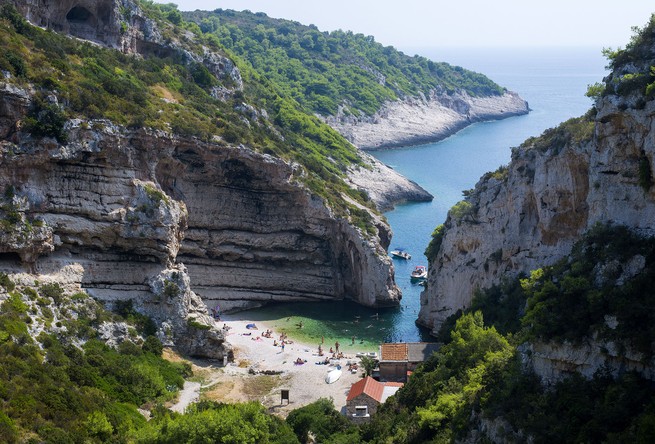 ---
Evening Read
Bianca Bosker on how the dinosaurs died:
According to this well-established fire-and-brimstone scenario, the dinosaurs were exterminated when a six-mile-wide asteroid, larger than Mount Everest is tall, slammed into our planet with the force of 10 billion atomic bombs. The impact unleashed giant fireballs, crushing tsunamis, continent-shaking earthquakes, and suffocating darkness that transformed the Earth into what one poetic scientist described as "an Old Testament version of hell" …

But [the paleontologist Gerta] Keller doesn't buy any of it. "It's like a fairy tale: 'Big rock from sky hits the dinosaurs, and boom they go.' And it has all the aspects of a really nice story," she said. "It's just not true."
Keep reading, as Bosker describes how Keller has reopened the debate over the dinosaurs' extinction—and become the center of the nastiest feud in science.
---
What Do You Know … About Culture?
1. A new TV adaptation of Elena Ferrante's Neapolitan novels will launch this November on ____________.
Scroll down for the answer, or find it here.
2. Sally Hemings, an enslaved woman, had at least ____________ children who were fathered by Thomas Jefferson.
Scroll down for the answer, or find it here.
3. The docuseries America to Me examines race relations and inequities at a highly regarded high school near the city of ____________.
Scroll down for the answer, or find it here.
---
Poem of the Week
Here's Danielle Chapman's "The Believer," from our 2007 Fiction issue:
In fact it seemed a blessing or a talent
Sometimes, or its own kind of deeper luck,
The way I walked into each suffering
Which was its own intricate world complete
With wild children wrangling to be king
Of every broken square of concrete
---