The Atlantic Daily: 'Made of Literature'
The wars September 11 wrought, the costs of American college, climate disasters, and more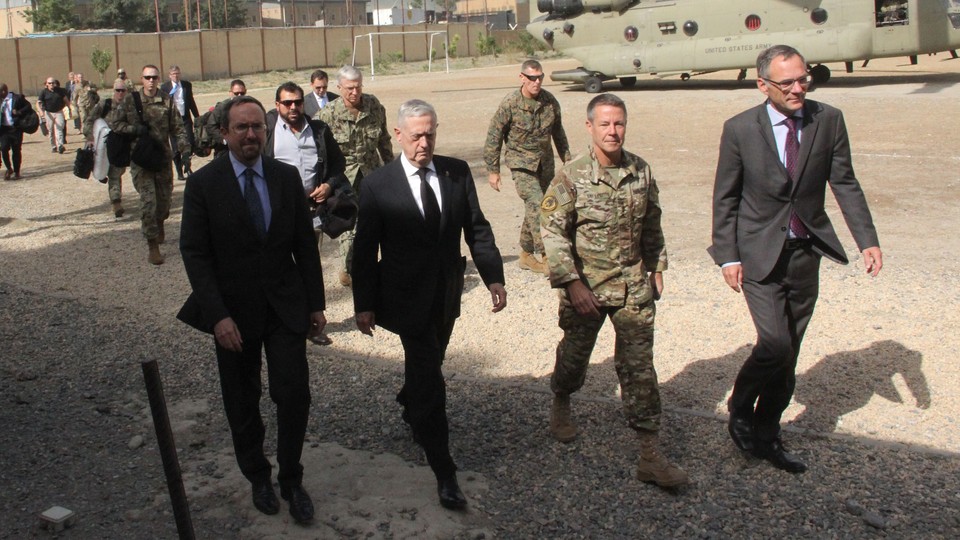 What We're Following
The War Is Not Over: Today marks 17 years since the September 11 attacks, and nearly 17 years since the start of the U.S.-led invasion of Afghanistan. Soon, young people who never knew a world with the Twin Towers will be old enough to fight in a conflict that has seemingly no end in sight. One veteran is helping thousands of local interpreters who assisted the troops find a path to asylum in the United States.
College Costs: Getting a college degree in America costs, on average, twice as much as it does in most other countries; meanwhile, Adam Harris reports that the free-college movement has been stalled by Donald Trump's administration. Are students who bear these costs really getting for what they pay for—including, in part, the perceived prestige of certain private colleges?
Floods and Droughts: As climate change exacerbates water and other resource shortages, the crisis Cape Town was forced to reckon with this summer foreshadows emergencies in cities all around the world, Vann R. Newkirk II reports. In the United States, Hurricane Florence is predicted to make landfall in North or South Carolina on Thursday, and could lead to dangerous flooding similar to what Houston suffered due to Hurricane Harvey last year. Elsewhere, melting glaciers are hitting tourists.
—Shan Wang
---
Snapshot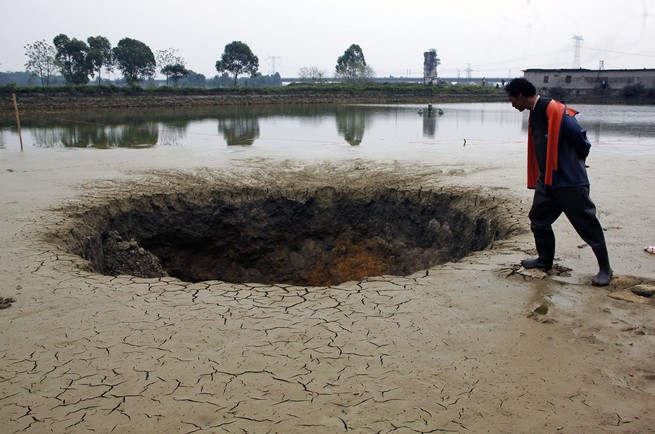 ---
Evening Read
Adam Kirsch on Franz Kafka's legacy:
An admirer of Franz Kafka's once presented him with a specially bound volume of three of his stories. Kafka's reaction was vehement: "My scribbling … is nothing more than my own materialization of horror," he replied. "It shouldn't be printed at all. It should be burnt." At the same time, Kafka believed that he had no purpose in life other than writing: "I am made of literature," he said, "and cannot be anything else." Clearly, Kafka's ambivalence about his work was an expression of deep uncertainty about himself. Did he have the right to inflict his dreadful imaginative visions on the world? "If one can give no help one should remain silent," he mused. "No one should let his own hopelessness cause the patient's condition to deteriorate."

Ironically, the hopelessness of Kafka's work was precisely what ensured its place at the center of 20th-century literature.
Keep reading, as Kirsch discusses the literary questions raised by a court battle over Kafka's archives.
---
What Do You Know … About Family?
1. For 38 percent of women who are diagnosed after pregnancy, ____________ becomes a chronic condition.
Scroll down for the answer, or find it here.
2. The sociologist Scott Melzer describes the two prongs of traditional masculinity as physical strength and ____________.
Scroll down for the answer, or find it here.
3. In Chinese tradition, newlyweds are given red envelopes of ____________.
Scroll down for the answer, or find it here.
---
Urban Developments
Our partner site CityLab explores the cities of the future and investigates the biggest ideas and issues facing city dwellers around the world. Gracie McKenzie shares today's top stories:
For more updates like these from the urban world, subscribe to CityLab's Daily newsletter.
---