The Atlantic Daily: When Time Spent Online Was Less Anxious
Trump closes the Palestine Liberation Organization office in Washington, Les Moonves's resignation, Sweden's elections, and more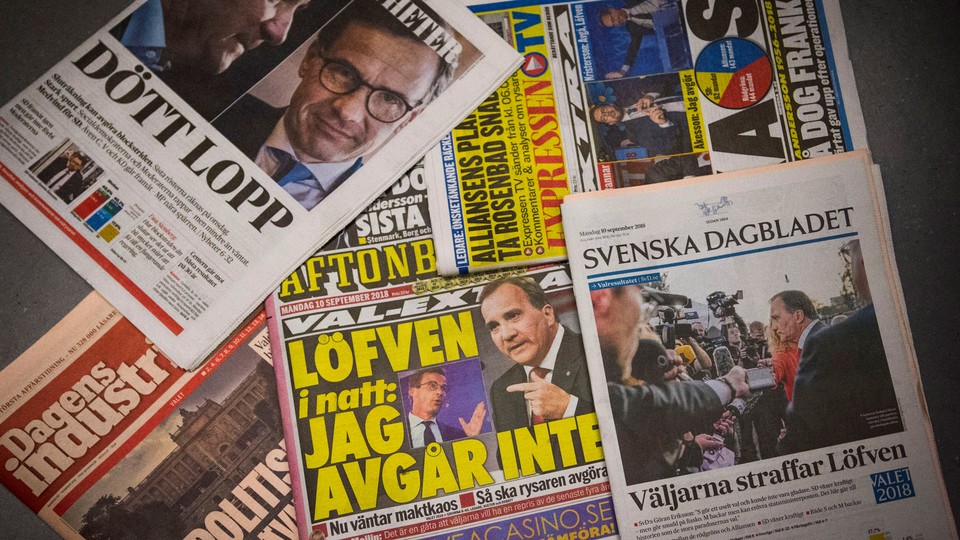 What We're Following
Trump Closes the PLO Office: Today, the Trump administration announced the closure of the Palestine Liberation Organization office in order to pressure the Arab state into peace negotiations with Israel. The cessation of operations at the PLO office, which serves as the effective embassy, means there will be no Palestinian representation in Washington, D.C.
Systemic Problems: Les Moonves resigned Sunday as the chairman and CEO of CBS after new allegations of sexual misconduct emerged that morning. While the departure is significant, Megan Garber questions whether the network will use this moment as a chance to shift its culture of complicity and complacency.
Sweden Elections: Results from Sweden's general election on Sunday showed that the Social Democrats' long hold on power in the Nordic country is being threatened; meanwhile, support for the far-right populist party the Sweden Democrats is growing. The multiparty bloc system must now endure a fragmented legislature, which will not only make compromise within the government more difficult, but will potentially push the country's historically liberal policies on issues such as immigration further right.
---
Snapshot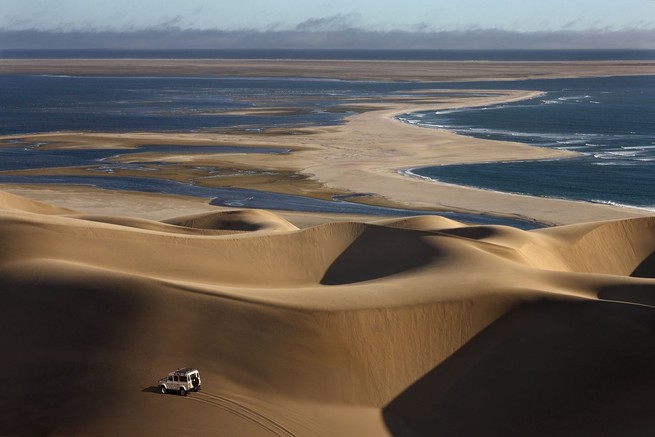 ---
Evening Read
Anna Wiener on what it was like to sift through Facebook's archive of her personal data:
Reading through this archive recalled a moment when time spent online was less anxious, less fraught—a time when Facebook was a website, not a platform; a novelty, not a conglomerate; a lark or procrastination tool, not a threat to democracy. Personalization was the work of the user, not the algorithm––and the dangers of privately controlled, algorithmically determined information flows would have seemed, to me, like the stuff of late-night stoner speculation. These ancient posts were a throwback to a time when nobody knew the name of Facebook's founder. Why should we have? My peers and I saw the website, like the other social networks we had played with—Xanga, LiveJournal, Friendster, Myspace—as a toy with a shelf life. Eventually it would be phased out, disposed of. We could have probably been forgiven for being a little naive.
Keep reading, as Wiener describes what her act of "reverse surveillance" revealed.
---
What Do You Know … About Education?
1. About ____________ percent of American college students live off campus.
Scroll down for the answer, or find it here.
2. A study of early-20th-century school-spending patterns found that ____________ contributed to kids staying in school longer.
Scroll down for the answer, or find it here.
3. The nationwide norm of summer break is based on the 19th-century calendars of ____________ school districts.
Scroll down for the answer, or find it here.
---
Dear Therapist
Every week, Lori Gottlieb answers reader questions in the Dear Therapist column. Doug, in Salt Lake City, is worried about how his husband's extended work trip will affect their toddler son:
I am concerned that sudden separation from one of his dads for eight months will be a shock to our son and may have a lasting effect. We will, of course, videochat regularly, and I plan to talk to him about his other dad as much as I can. But what other things can I do to minimize the negative impacts on his emotional well-being—both immediate and long-term? And how do I manage my own stress and anxiety as a single dad who's so used to relying on a highly involved and supportive partner?
Read Lori's advice, and write to her at dear.therapist@theatlantic.com.
---