The Family Weekly: When Parents Enable Teenage Binge Drinking
Plus: The logic behind "dad jokes," the psychological effects of luxury goods, and a surprising reason why divorce rates are declining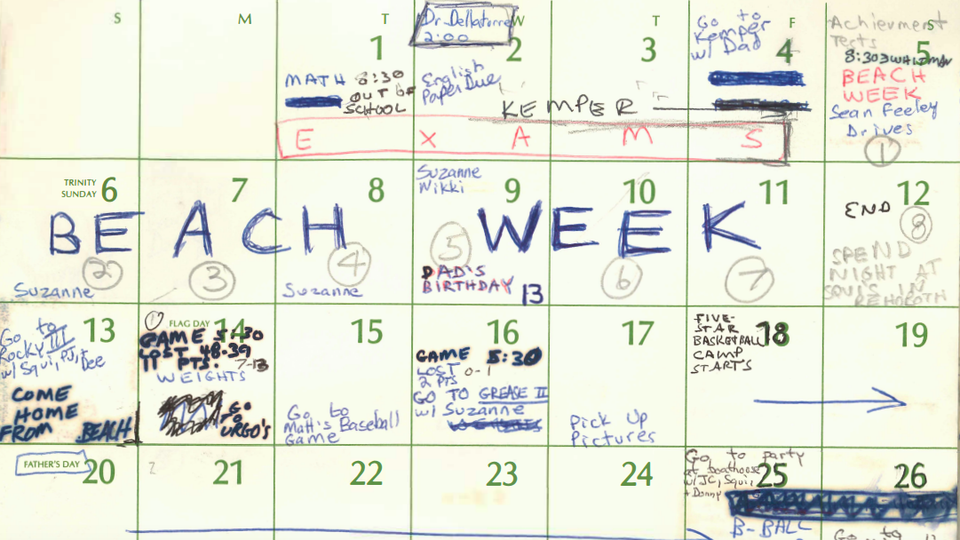 This Week in Family
After the release of the Supreme Court nominee Brett Kavanaugh's high-school calendars, Americans were introduced to a time-honored East Coast teen tradition: Beach Week. This rite of passage beloved by mostly suburban upper-middle-class high-schoolers involves a lot of debauchery—namely, raging parties, binge drinking, and (often drunken) sex—says the Atlantic staff writer Ashley Fetters. Graduates of these schools remember that adults often turned a blind eye to what they were really up to during Beach Week.
Fetters also investigated another beloved tradition: the often maligned "dad joke." These jokes tend to inspire such strong reactions because of their particular kind of wordplay, and that dad jokes are undergoing a renaissance says a lot about the state of modern fatherhood.
---
Other Highlights
Americans have a reputation for divorcing often, but in fact, the divorce rate has been on the decline for decades, and in the past 10 years, it has fallen by 18 percent. Yet, as the Atlantic staff writer Joe Pinsker reported this week, the reason for this drop-off isn't that the institution of marriage has necessarily gotten stronger—it's that the type of person who's most likely to marry has changed. Those with college degrees now account for more a greater percentage of marriages than in decades past, and they tend to produces more-stable unions.
Although buying luxury goods might make shoppers feel good, a recent study found that these purchases actually can repel potential friends. Researchers found that even though people who purchased these high-status objects thought that they would attract new friends, the effect is the opposite, writes Joe Pinsker. In fact, people with more basic versions of items like cars or watches were rated as more socially appealing than their flashier peers.
---
Dear Therapist
Every Monday, the psychotherapist Lori Gottlieb answers readers' questions about life's trials and tribulations, big or small, in The Atlantic's "Dear Therapist" column.
This week, a reader says that two of the most important people in their life—a best friend and their wife—hate each other. The fact that the reader's wife refuses to spend time with the friend (admittedly, an "inadvertent asshole") is straining the friendship with a person they love "like a brother."
Lori's advice: Open the lines of dialogue with both your wife and friend.
A better option would be to talk to your wife about why this friendship is so important to you despite your friend's obvious shortcomings. … Let her know that even so, you understand why she doesn't like him. Then ask her what she'd hope you would do if she had a close friend or family member who was the "inadvertent asshole." Would she want you to go out with this person occasionally because they're important to her? How would she feel if you acknowledged that this person can be difficult and still refused to see them? Or would she hope instead that you'd find a way to tolerate and make the best of occasional plans with the person she loves because you love her and don't want to put her in an untenable position?
Send Lori your questions at dear.therapist@theatlantic.com.
---