The Atlantic Daily: Statute of Limitations
At the UN General Assembly, a U.S.-against-the-world message on Iran. Plus Cosby's sentencing, record rainfall all over, and more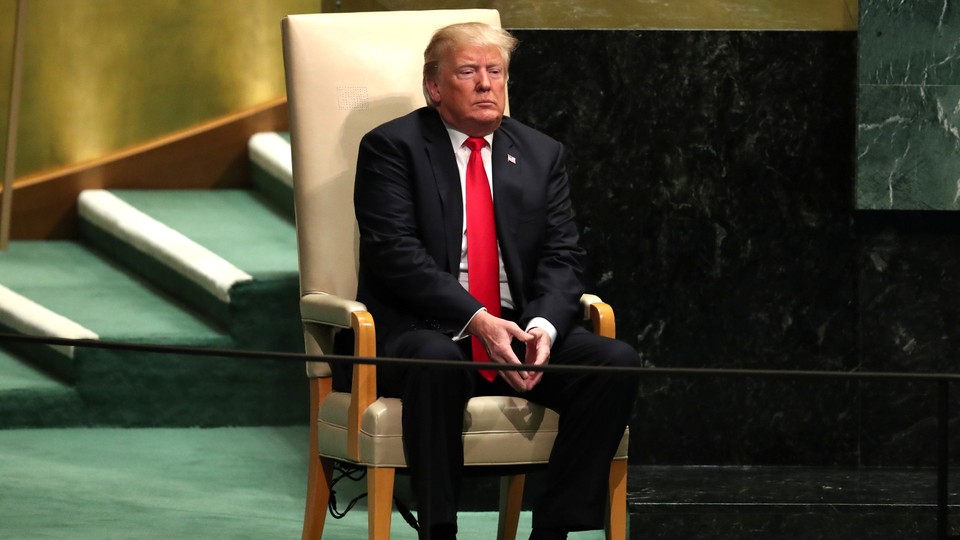 What We're Following
Celebrity Rise and Fall: Bill Cosby has been sentenced to up to 10 years in prison for the rape of Andrea Constand—an "end" to the Cosby story, news reports declared. Megan Garber reminds us that many Cosby accusers never got their day in court, and that "whatever happens to Cosby, the stories of those on the receiving end of his predations will carry on." Elsewhere: Mel Gibson, plagued with past scandal, is making a comeback.
Disassembled: In his address before the UN General Assembly on Tuesday morning, President Donald Trump condemned Iran's "brutal" regime and the multilateral Iran nuclear deal, even as countries that remain in the deal made arrangements to continue doing business with the Islamic Republic. He also led with boasts about his administration's accomplishments, eliciting actual laughter from delegates. (Read the lines that drew the response from his full address here.)
Water, Water Everywhere: It wasn't just your region—for large swathes of the U.S., September brought rain and more rain. Dallas-Fort Worth broke a 1932 rainfall record. This year Washington, D.C., has seen twice as much rain as London, which is known for its dreary weather. As Hurricane Florence battered the coast, cities across southeastern North Carolina also just had their rainiest month ever. Robinson Meyer explains what's going on.
---
Snapshot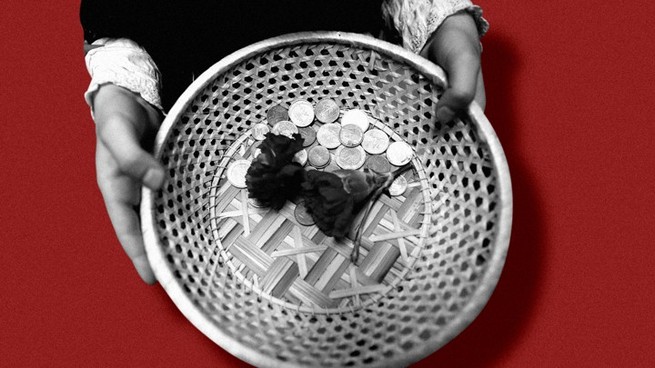 ---
Evening Read
Ashley Fetters examines the staying power of a specific brand of humor that's both beloved and mocked:
When dad jokes get affectionately mocked or mockingly appreciated online, they're often characterized as ultimately harmless but only barely clever—i.e., "indescribably cheesy and/or dumb," "corny jokes you hate with every fiber of your being but also can't help but laugh at," with a tendency to "generate groans instead of guffaws" and "pitying glances, not affectionate smiles." And there are, to be sure, many varieties of jokes that get called dad jokes. Many dad jokes operate on "anti-humor," or the deliberate denial of a clever punchline: "What did the farmer say when he lost his tractor? 'Where's my tractor?'" Others boil down to just playful, willful misunderstanding of a situation, for seemingly no reason. My granddad, for example, liked to pretend he thought my name was Mildred. (It is not.)
How did groan-worthy puns and corny jokes become associated with fathers?
---
What Do You Know … About Family?
1. Between 2008 and 2016, the ______________ rate in America declined by 18 percent overall, according to new research.
Scroll down for the answer, or find it here.
2. Of the approximately 150,000 farmworkers in North Carolina, about half are estimated to be ____________________. Hurricane season hits them—and their families—hard.
Scroll down for the answer, or find it here.
3. About half of babies' sleeping hours are spent in ____________, a process that's believed to help people consolidate their memories.
Scroll down for the answer, or find it here.
---
Urban Developments
Our partner site CityLab explores the cities of the future and investigates the biggest ideas and issues facing city dwellers around the world. Gracie McKenzie shares today's top stories:
For more updates like these from the urban world, subscribe to CityLab's Daily newsletter.
---