The Atlantic Daily: Nebulous Chatter
The results of an Ohio special election, "lies" in American education, how solar geo-engineering could work, and more.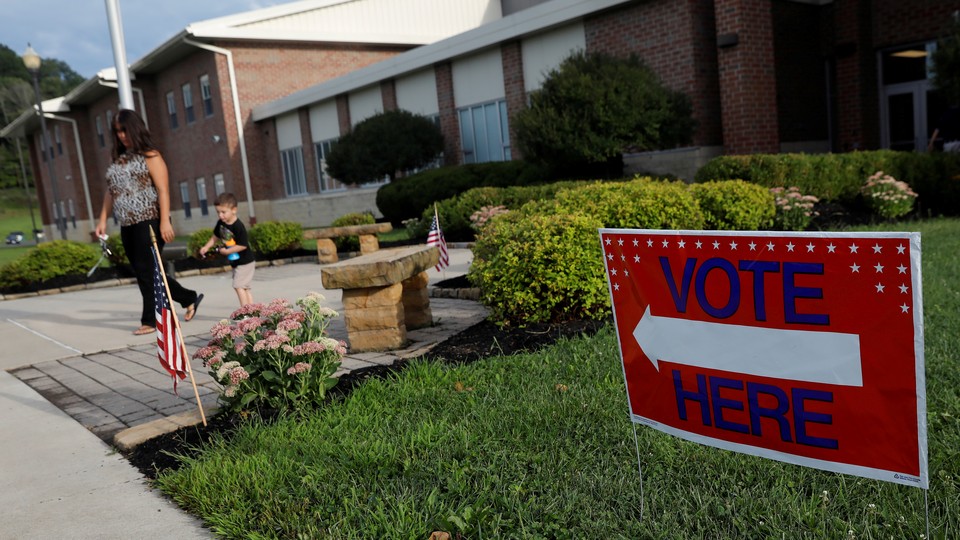 What We're Following
As Goes Ohio … : The closely watched special election in Ohio's reliably red 12th district went to Troy Balderson, the Republican candidate, by a slim margin Tuesday night. That tight race might point to a chance for Democrats to win House seats in suburban districts this fall. At the recent Netroots Nation conference, however, progressive Democrats were less concerned with wooing suburban whites than with boosting turnout among voters of color. Here's how they plan to win.
School Policy: In a new book, the former education secretary Arne Duncan argues that America's education system "runs on lies"—including politicians' claims of valuing schools, teachers, and students that may not be backed up by actions. In Wisconsin, the public-school superintendent and gubernatorial candidate Tony Evers might be changing that: He's prioritizing education in his campaign, and is banking on voters doing the same.
Climate Concerns: New research into Earth's ancient history shows evidence of a climate so scorching that rainforests grew near the planet's poles—and suggests that in the near future, temperatures could rise even higher than current models predict. To counteract the effects of climate change on the world's crops, some scientists have proposed solar geo-engineering—that is, releasing gases into the stratosphere to deflect sunlight. But a new economic projection says that plan isn't looking too promising yet.
---
Snapshot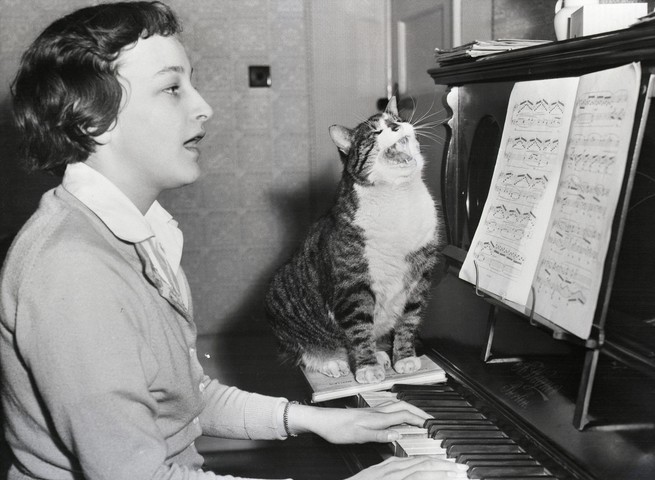 ---
Evening Read
Olga Khazan reports from Baltimore's Penn North recovery center, where acupuncture is part of the program for treating addiction:
Acupuncture might seem like an odd thing to spring up in Sandtown, one of the poorest neighborhoods in Baltimore, where rows of abandoned homes sit boarded up and men hobble from injuries sustained in the drug trade. But the addiction-focused acupuncture used at Penn North and other facilities has a surprising—and revolutionary—history. Its role in addiction treatment has wound through Maoist China, to the Black Panther Party, to the stepfather of the rapper Tupac Shakur, and finally to two white hippies from Maryland.

The common thread has been a deep distrust of traditional medicine that stems from a history of discrimination at the hands of doctors. Many people in Baltimore, including some among the staff at Penn North, remain wary of being mistreated by the medical establishment, and it affects their health-care choices today.
Keep reading, as Olga tells the story of how some have come to see acupuncture as a way out of addiction, despite a lack of evidence for its medical effectiveness.
---
Look Back
On this day in 1969, members of the Manson family committed the series of murders that made their leader infamous. In 2017, Sophie Gilbert reflected on the lasting horror of the crime:
The killings orchestrated that summer by Charles Manson … occupy a unique space in the American cultural psyche. All of the elements of the Tate–LaBianca murders, as they came to be known, seemed designed for maximum tabloid impact. There was the actor Sharon Tate, luminously beautiful and eight months pregnant, who was stabbed to death with four others at a rental home in Hollywood. There were the killers—young women, Manson acolytes corrupted by a sinister cult figure. There were the drugs, abundant both on the Manson Family ranch and at the house on Cielo Drive. There was the nebulous chatter about satanism and witchcraft and race wars ready to erupt …

The separate elements in the Tate–LaBianca murders—celebrity, corrupted innocence, sex, drugs, brutality, and, most of all, fear—were by themselves enough to sell newspapers for months, but together they made Manson immortal, one of the most famous monsters in history, and were a window into a culture that could not get over him.
---
Is Something Missing?
We're making some changes to The Atlantic Daily. We welcome your thoughts as we perfect the newsletter. Meanwhile, you can check out an interactive quiz every Tuesday in our Instagram story, browse reader responses in our Letters section, and send us your feedback on the Daily.
---