The Atlantic Daily: Bare-Knuckle Style
A tweet from Trump raises the stakes of his sanctions against Iran. Plus the revelations of Rick Gates's testimony, the methods of a "movement guru," and more.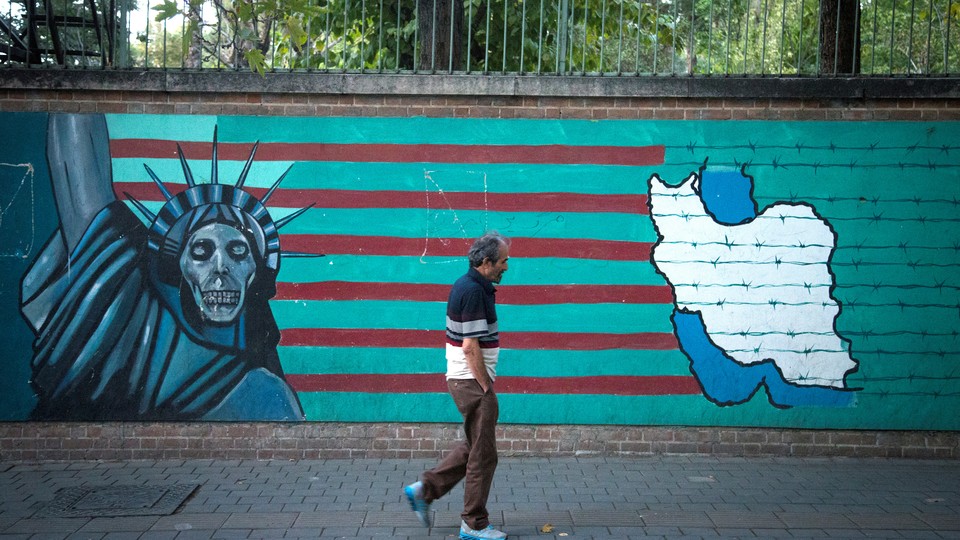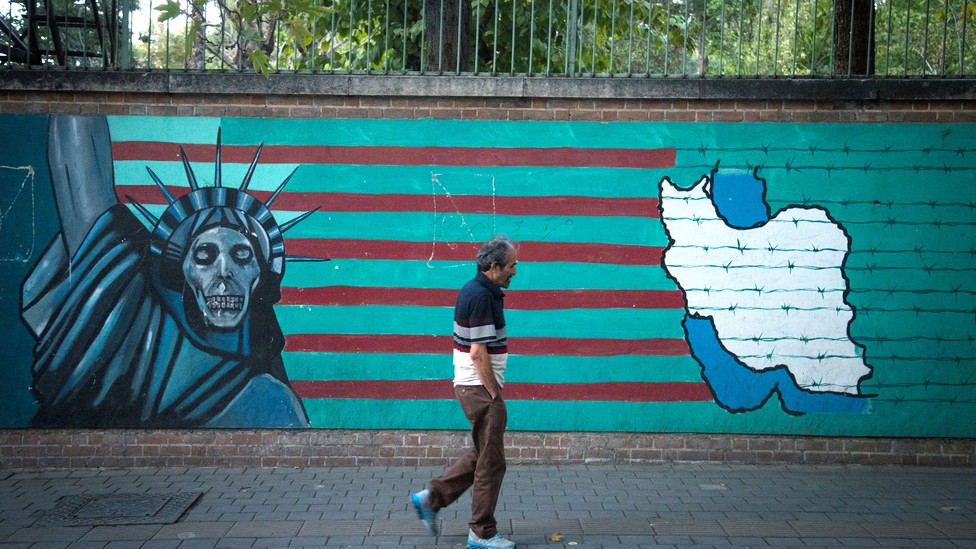 What We're Following
U.S. versus Iran: Donald Trump declared on Twitter that "anyone doing business with Iran will NOT be doing business with the United States," ratcheting up diplomatic tensions between the U.S. and European countries that have remained in the Iran deal. The tweet came a day after new American sanctions on Iran went into effect, putting heavy pressure on an economy that's already struggling. But what will that pressure achieve? Two scholars argue that America is using sanctions in the wrong way.
Tricks of the Trade: At the financial-crimes trial of his longtime boss, Paul Manafort, the former lobbyist Rick Gates revealed that he had defrauded Manafort even as Manafort was allegedly defrauding banks. His testimony points to deeply ingrained habits of thievery that could have spilled over into the Trump campaign, Franklin Foer writes. Elsewhere, to keep an eye on the atmosphere within their companies, some employers are turning to text analysis of internal emails—which, in monitoring signs of worker agitation, could point to corporate wrongdoing.
Speech and Debate: Facebook, along with several other online platforms, has announced it's banning the conspiracy theorist Alex Jones from its site. Here's what that means in practice. The CNN reporter Jim Acosta recently confronted White House Press Secretary Sarah Huckabee Sanders about her boss's view of the press—but his approach will backfire, Todd S. Purdum argues. And a series of angry tweets about white people by the newly hired New York Times columnist Sarah Jeong has sparked a heated debate after some conservatives argued that the tweets were racist. Reihan Salam explains the purpose that "white bashing" rhetoric serves.
---
Snapshot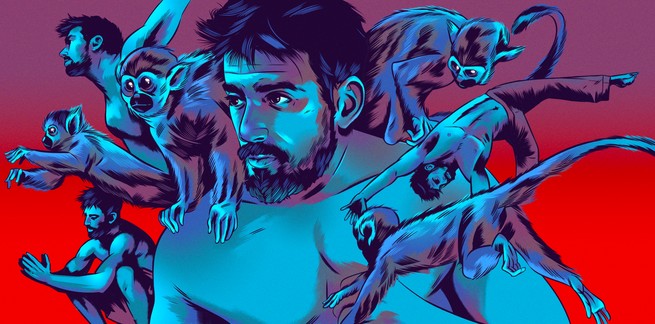 ---
Evening Read
Lara Bazelon on what it takes to be a female trial lawyer:
In the seven years I worked as a deputy federal public defender, I fought hard for my clients, and I had my share of victories. But I was practicing law differently from many of my male colleagues and adversaries. They could resort to a bare-knuckle style. Most of what I did in the courtroom looked more like fencing. Reading over my old trial transcripts, I am taken aback by how many times I said "Thank you"—to the judge, to opposing counsel, to hostile witnesses. And by how many times I apologized.
Keep reading, as Bazelon describes how the subtle biases women face in the courtroom can affect not only their careers, but also their clients' interests.
---
Urban Developments
Our partner site CityLab explores the cities of the future and investigates the biggest ideas and issues facing city dwellers around the world. Karim Doumar shares today's top stories:
Do you dream of a home with an open floor plan? Considering the design trend's environmental, economic, and social tolls, it just might be time to build more walls.

Since coming on the scene last year, Ofo's dockless bikes have changed the way many urban dwellers commute. But now they're abruptly leaving North American cities. Is this just a bump in the road for dockless bike-sharing programs, or is it something bigger?

After the white-supremacist rally in Charlottesville last year, the city took steps to prevent another uprising. Lawsuits yielded some protection, leadership has changed, and monuments have fallen. But now another planned rally is presenting new challenges—this time in Washington, D.C.
For more updates like these from the urban world, subscribe to CityLab's Daily newsletter.
---
Is Something Missing?
We're making some changes to The Atlantic Daily. We welcome your thoughts as we perfect the newsletter. Meanwhile, you can check out an interactive quiz every Tuesday in our Instagram story, browse reader responses in our Letters section, and send us your feedback on the Daily.
---