The Atlantic Daily: It's Not Going to Stop
More turnover at the White House, how teens view the media, a dystopian marketing stunt, and more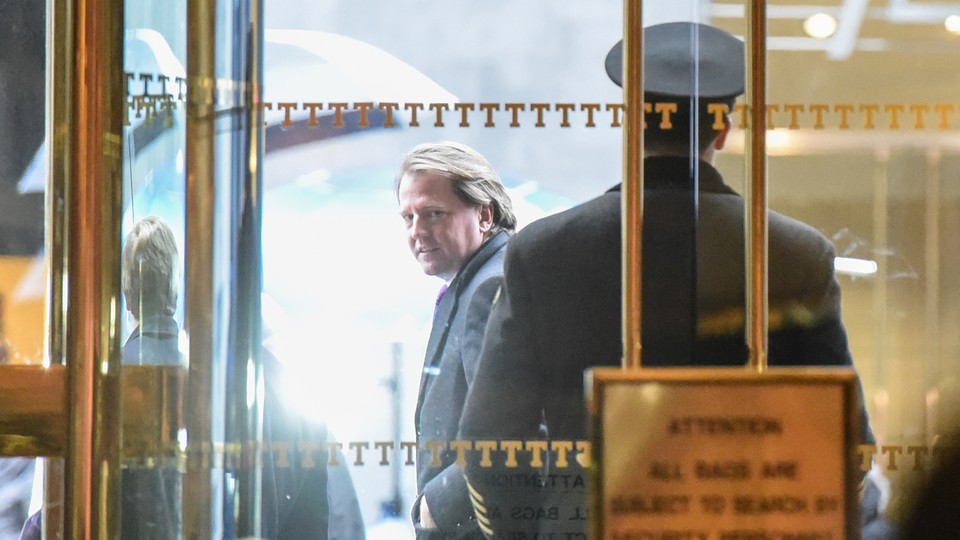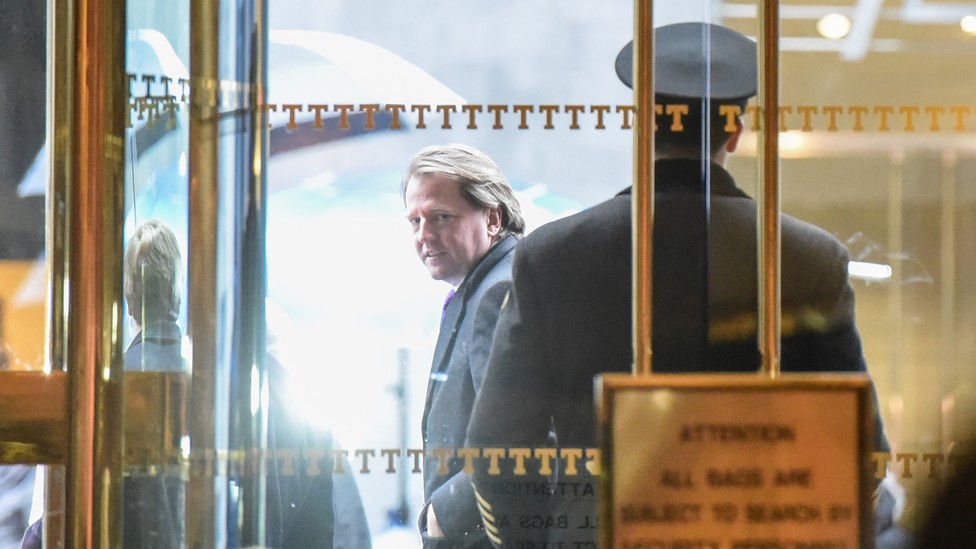 What We're Following
Political Turnover: President Trump announced on Twitter that the White House counsel Don McGahn will be leaving his position after a tenure that, compared to those of other Trump officials, has been remarkably long and productive. And the former Maricopa County Sheriff Joe Arpaio lost Arizona's Republican Senate primary with less than 20 percent of the vote—indicating, Dick Polman writes, that a politician undaunted by court orders and even a conviction has finally become irrelevant.
Media Trust: On Tuesday, Trump claimed on Twitter that Google search results are "RIGGED" to exclude right-wing sites. Google responded that its algorithms aren't politically motivated; here's why the conservative outlets the president was looking for aren't highly ranked. Even so, Taylor Lorenz reports that Trump's frequent tweets about "fake news" are influencing how teens view the media.
Peak STD: A record number of cases of syphilis, gonorrhea, and chlamydia were diagnosed in the U.S. in 2017, according to a new report from the Centers for Disease Control and Prevention. The rise in the spread of sexually transmitted diseases comes alongside funding cuts to government public-health programs. It's also occurred in spite of the fact that Americans are having less sex on average—suggesting the sexual activity that is taking place is riskier. Here's one way parents can help to promote their kids' overall sexual health.
---
Snapshot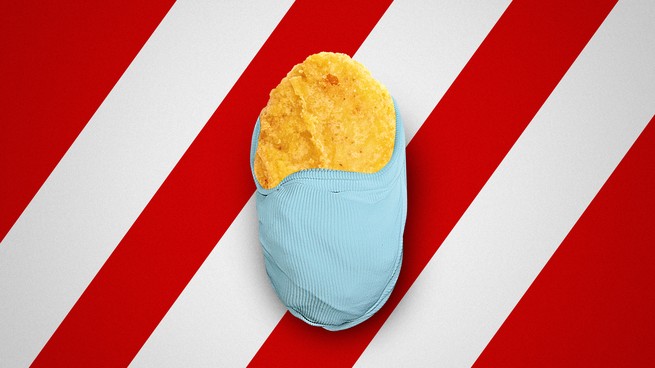 ---
Evening Read
Ian Bogost on the many ways in which companies encroach on consumers' privacy:
None of this is new, nor is it unique to big tech. Online services are only accelerating the reach and impact of data-intelligence practices that stretch back decades. They have collected your personal data, with and without your permission, from employers, public records, purchases, banking activity, educational history, and hundreds more sources. They have connected it, recombined it, bought it, and sold it. Processed foods look wholesome compared to your processed data, scattered to the winds of a thousand databases. Everything you have done has been recorded, munged, and spat back at you to benefit sellers, advertisers, and the brokers who service them. It has been for a long time, and it's not going to stop. The age of privacy nihilism is here, and it's time to face the dark hollow of its pervasive void.
Keep reading, as Ian explores what's behind the uncanny connections between what you say and do and what advertisers tell you to buy.
---
What Do You Know … About Science, Technology, and Health?
1. Naked-mole-rat queens pass on caretaking instincts to their subordinates through hormones in their ____________.
Scroll down for the answer, or find it here.
2. The tech company ____________ is launching an apprenticeship program for newly released prison inmates.
Scroll down for the answer, or find it here.
3. The pop psychologist Jordan Peterson has promoted a diet regimen of eating only ____________.
Scroll down for the answer, or find it here.
---
Look Back
Netflix was founded on this day in 1997. In our July/August 2011 issue, Jonathan A. Knee took stock of the company's unexpected success:
The animating force of the perceived Netflix Paradox is disbelief that a company that does what Netflix does can thrive amid the wreckage of the media industry. Netflix is primarily in the business of aggregating entertainment content created by other companies and selling access to it as a subscription service to consumers. In a media culture committed to the proposition that "Content is king," the robust success of a mere redistributor is something incomprehensible and, frankly, a little unnerving, especially while those responsible for the creative lifeblood that flows through its veins struggle for profitability.

In fact, the dirty little secret of the media industry is that content aggregators, not content creators, have long been the overwhelming source of value creation.
Read more. Of course, Netflix is now creating content as well—and doing so with growing success.
---