The Atlantic Daily: Beloved Spaces
A threat to Muslims' rights in China, Democrats' options for 2020, answering Obama's mail, and more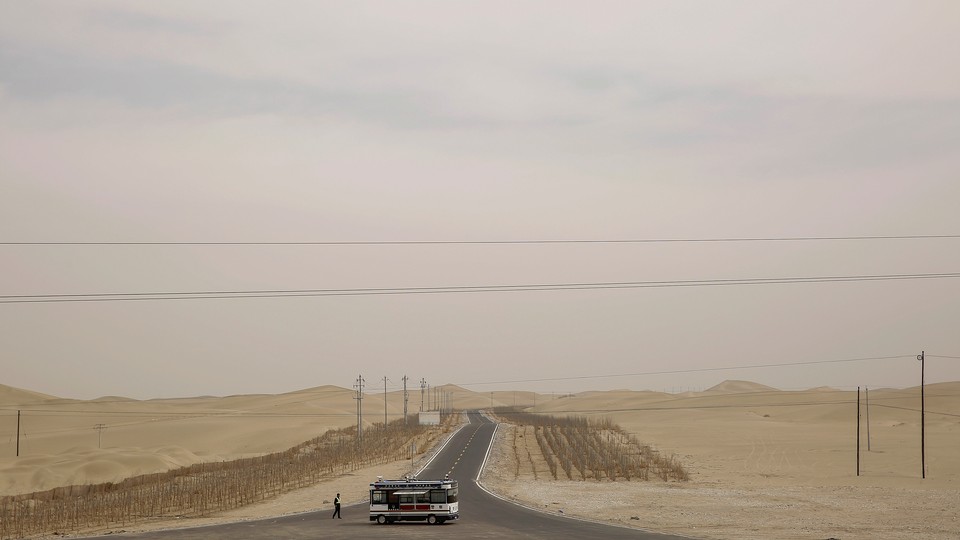 What We're Following
Human-Rights Crises: A United Nations report says Myanmar's military authorities should be investigated for genocide against Rohingya Muslims, who were targeted by widespread violence in 2017. But it may take years for the international community to take action. In China, an estimated 1 million Muslims are being held in internment camps, where the government—which claims the camps are really schools and hospitals—is treating their religious beliefs as a mental illness.
Comic's Comeback: The comedian Louis C.K. performed a surprise set for the first time since he admitted last fall to sexual misconduct. His audience reportedly gave him a standing ovation—but his return, like those of other men whose alleged harassment was revealed by the #MeToo movement, demonstrates some of the same troubling power dynamics as his initial misdeeds. Hannah Giorgis ponders what a meaningful redemption could mean.
Primary Preview: The Democratic senators Bernie Sanders and Elizabeth Warren are not only political allies, but also possible presidential candidates—which means one might have to make way for the other to run. Franklin Foer talked to Warren about why she's now positioning herself as a savior for capitalism. Meanwhile, Michael Avenatti has gained celebrity in his role as Stormy Daniels's lawyer—and after the precedent set by Donald Trump, Dick Polman writes, Avenatti's moves toward presidential candidacy in 2020 shouldn't be surprising.
---
Snapshot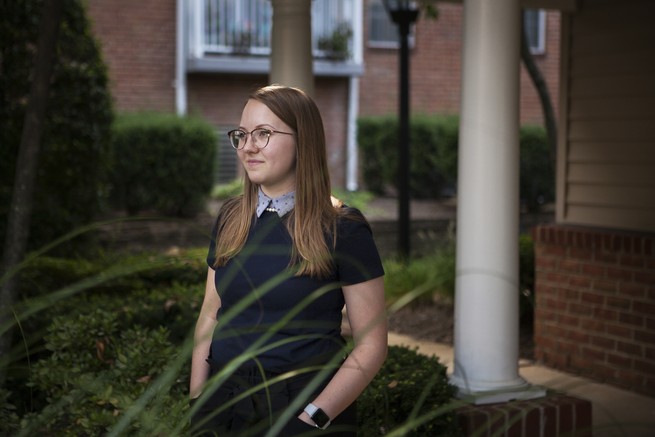 ---
Evening Read
Briana Flin tells the story of Andy Magdaleno, who grew up undocumented in California even though his older siblings were citizens. Shortly before Andy's birth, the family had received a visit from a government worker that led his mother, worried that she could be separated from her American-born kids because of her undocumented status, to return with them to her Mexican hometown:
She was about three months pregnant at the time. Andy was born in Mexico in September of 1986. The family spent two years there before returning to the United States at the behest of their father, who had stayed behind.

Different members of the family came back in different ways: The family's five children who had been born in the United States crossed with their father's cousin, presenting their birth certificates at the border. Andy, on the other hand, crossed over the border illegally, carried by his mother. They ended up in Selma, California—a small agricultural town in Fresno County known as the raisin capital of the world. That's where Andy grew up until he was about 9 years old.
Keep reading, as Flin describes how being undocumented shaped Andy's opportunities.
---
What Do You Know … About Family?
1. The sex-ed curriculum in Dutch schools begins when students are ____________ years old.
Scroll down for the answer, or find it here.
2. About ____________ percent of American women who marry men take their husband's last name.
Scroll down for the answer, or find it here.
3. The country of ____________ appointed its first "minister for loneliness" in January.
Scroll down for the answer, or find it here.
---
Urban Developments
Our partner site CityLab explores the cities of the future and investigates the biggest ideas and issues facing city dwellers around the world. Gracie McKenzie shares today's top stories:
While watching Crazy Rich Asians, the writer Mimi Kirk took great pleasure in recognizing the beloved spaces in Singapore that she once frequented: acacia-tree-lined highways, hawker centers, streets lined with shophouses. But she was most struck by what she didn't see.

"We have to think about the allocation of urban space and how we've had to fight for modes [of transportation to share the road] since the automobile era." What happens when a bike lane isn't just for bikes anymore?

What happens when a government administration stops administering its duties? Right now, America's urban commuters are finding out. A new report from the Government Accountability Office says the Federal Transit Administration "runs the risk of violating federal law" as it blocks rail and bus projects.
For more updates like these from the urban world, subscribe to CityLab's Daily newsletter.
---