The Atlantic Daily: In the Face of Strife
The legacy of John McCain, Trump's trade deal with Mexico, Houston's ongoing hurricane recovery, and more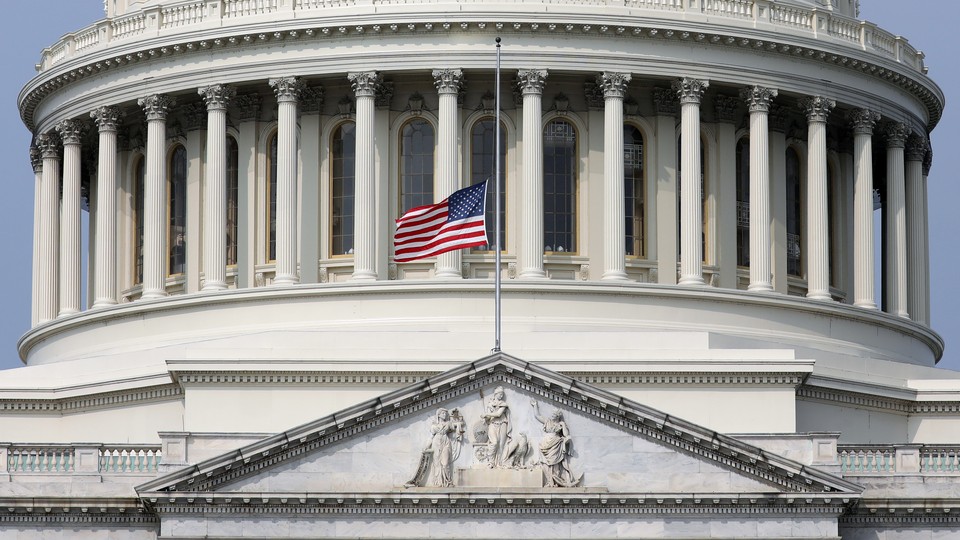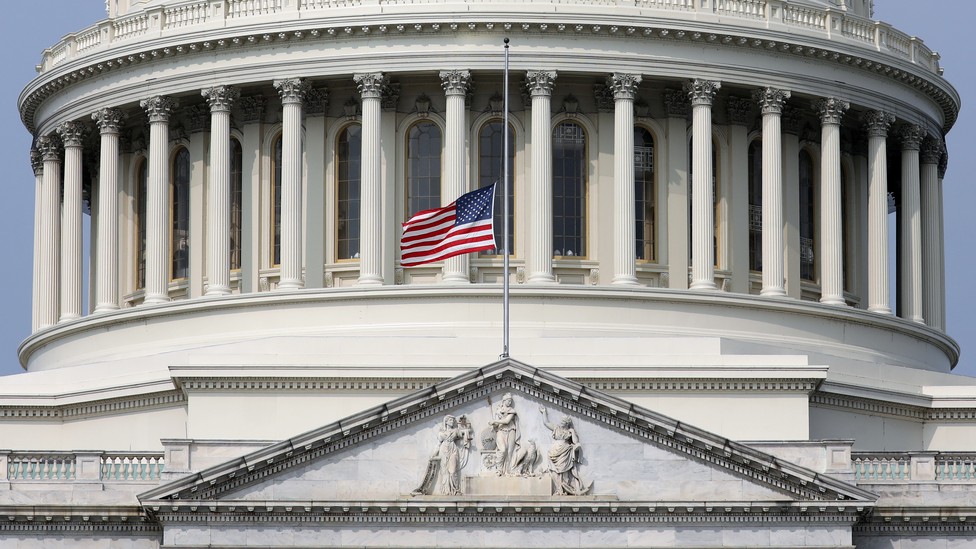 What We're Following
Trade Deal: Donald Trump announced he is "terminating" NAFTA after reaching a trade agreement with Mexican President Enrique Peña Nieto. Yet the details of the deal—in keeping with Trump's recurrent strategy of bluffs and tweaks—look more like a rebranding. Here's what the agreement means in practice.
Mass Shootings: A man opened fire on competitors at a video-game tournament in Jacksonville, Florida, on Sunday, killing three people, including himself, and wounding at least 11 others. As mass shootings, once unthinkable, have become more common at schools, certain patterns and protocols have emerged in their responses. Here's how schools affected by trauma decide when to reopen.
A Leader's Legacy: Senator John McCain of Arizona died on Saturday at the age of 81. Here's his final message to Americans. As a Vietnam War hero and a leader in the Republican party, McCain was known for his patriotism, his commitment to principle, and what Todd S. Purdum describes as his unique "brand of decent self-awareness." Such awareness apparently led him to cut ties with Paul Manafort in 2008, while his idealism came to bear in an unresolved feud with Trump. And McCain's 2000 primary campaign laid out an alternate path for the GOP—one the party could still take.
---
Snapshot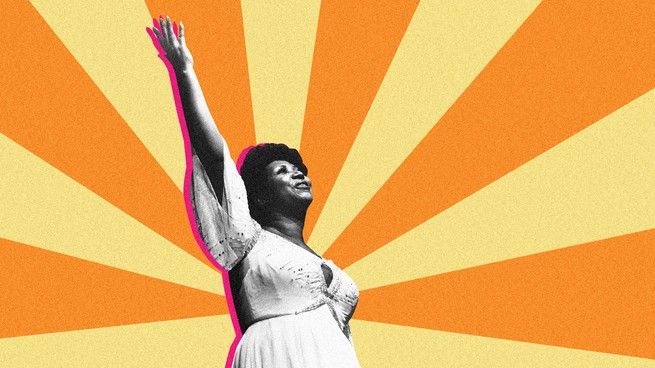 ---
Evening Read
Elaina Plott reports from Houston, Texas:
It's a hypermodern skill, the ability to spot a viral moment in the face of strife. As Hurricane Harvey beat down on Houston, there was former Mayor Bill White, inching his way through waist-deep water, hiking staff in his right hand and laptop-stuffed briefcase tucked like a football in his left. And there was his neighbor, who, while waiting for White at the water's edge, couldn't resist a snapshot.

The photo—a prominent Houstonian weathering the storm, his gated home behind him—came to symbolize the equal-opportunity devastation of Harvey. It was a year ago this weekend that Harvey gutted hundreds of neighborhoods across the city, from upscale Kellywood to working-class Homestead. The blistering post-2016 news cycle ensured the storm would shrink from headlines after a few weeks. But to visit Houston is to absorb that, for an untold number of residents, the biggest rainstorm in the history of the continental U.S. continues to replay like a nightmare on loop.
Keep reading, as Elaina describes how Houston is struggling to recover. And look back at photos of last year's flooding.
---
What Do You Know … About Education?
1. Fewer Americans support programs in which the government provides tuition assistance for children to attend private schools when they're described using the word "____________."
Scroll down for the answer, or find it here.
2. The number of history majors in U.S. colleges peaked in the year ____________.
Scroll down for the answer, or find it here.
3. The new I Promise public school in Akron, Ohio, was founded by the celebrity ____________.
Scroll down for the answer, or find it here.
---
Look Back
One hundred thirty-five years ago today, Indonesia's Krakatoa volcano underwent a massive eruption. In our September 1884 issue, E.W. Sturdy described what the explosion was like for observers at the time:
On the morning of the 27th there was a ... gigantic explosion, heard in the Andaman Islands and in India, which produced along both shores of the strait an immense tidal movement, occasioning that great loss of life recounted in the daily press. The matter expelled rose to an elevation so tremendous that, on spreading itself out, it covered the whole western end of Java and the south of Sumatra for hundreds of square miles with a pall of impenetrable darkness. Abnormal atmospheric and magnetic displays were observed, compass needles rotated violently, and the barometer rose and fell many tenths of an inch in a minute. Between ten and twelve o'clock in the forenoon of that day the subterranean powers burst their prison walls with a terrific detonation, which spread consternation and alarm among the dwellers within a circle whose diameter lay across nearly three thousand miles.
---