The Atlantic Daily: What Can Be Wrought
Why a new legal development could be the most dangerous yet for Trump. Plus a complex free-speech case, a mother's struggle with addiction, and more.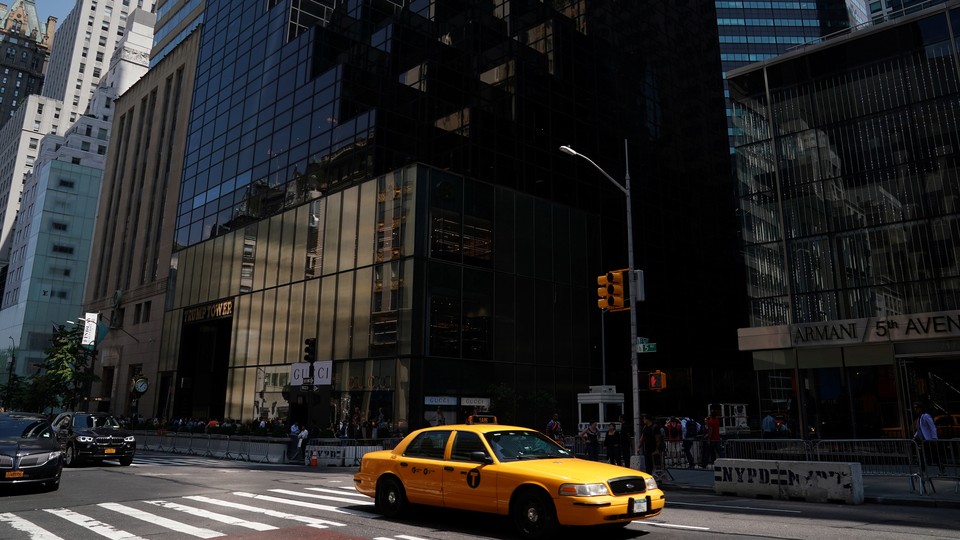 What We're Following
Legal Developments: New York prosecutors have granted immunity to the chief financial officer of the Trump Organization as part of their investigation of Michael Cohen—which could now be the biggest legal threat Donald Trump faces. Congressional Democrats have formed an unlikely alliance with Attorney General Jeff Sessions in order to protect Special Counsel Robert Mueller from retaliation by the president—but Republicans, James Fallows argues, have fallen short in responding to Trump. Eliot A. Cohen predicts how the Trump presidency will end.
Speech and Security: A federal judge will decide by Monday whether blueprints for a 3-D-printed gun should be kept off the internet—the latest case to address the fraught question of how governments should balance the interests of free speech and national security. As for hate speech on social media, the former American Civil Liberties Union president Nadine Strossen argues in an animated interview that neither government entities nor social-media platforms should be responsible for deciding what speech is permissible.
Addiction and Motherhood: Experts in Fresno, California, attribute the area's high incidence of child abuse in part to a resurgence in methamphetamine use. And pregnant women addicted to heroin face a high-stakes road to recovery. Here's one woman's story.
---
Snapshot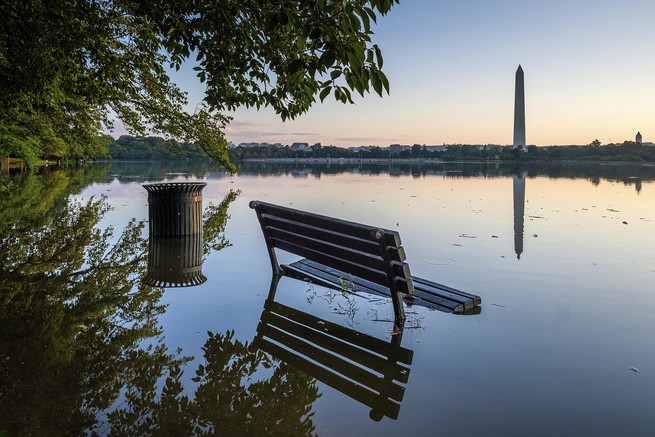 ---
Evening Read
Anuj Chopra, an Agence France-Presse bureau chief, remembers three colleagues who died reporting in Afghanistan:
There is perhaps no greater challenge in conflict journalism than dealing with the traumatic death of a colleague. It's hard to make sense of senseless killings. It feels unbearable. And yet we bear it …

The world is so fatigued by America's longest war that it's hardly news anymore when hundreds die in a single day. As the conflict slips into a downward spiral, devouring more civilian lives than ever before, more coverage is warranted—not less. Only a few global-news organizations, including AFP, remain invested in reporting from Afghanistan despite the rising dangers, a huge financial cost, and a heavy emotional toll when we lose colleagues. We are the last remaining hurdle to the war becoming what it must never be—forgotten.
Keep reading, as Chopra reflects on why conflict journalism is necessary.
---
What Do You Know … About Culture?
1. About ____________ percent of the world's population has naturally blond hair.
Scroll down for the answer, or find it here.
2. People aged 18 to 24 are the fastest-growing group of ____________ readers in the U.S.
Scroll down for the answer, or find it here.
3. During a Q&A with the cast of ____________, the film critic Roger Ebert famously defended the idea that "Asian American characters have the right to be whoever the hell they want to be."
Scroll down for the answer, or find it here.
---
Poem of the Week
From our September 2004 issue, "After High Water," by Henry Taylor:
We park the car,
pick our way over washed-out stone
to the bridge, and stare
at what can be wrought in a single afternoon.
---