The Atlantic Daily: Strangely Invisible
How Trump's past shapes his response to Manafort. Plus a plan to arm teachers, the gospel of space, and more.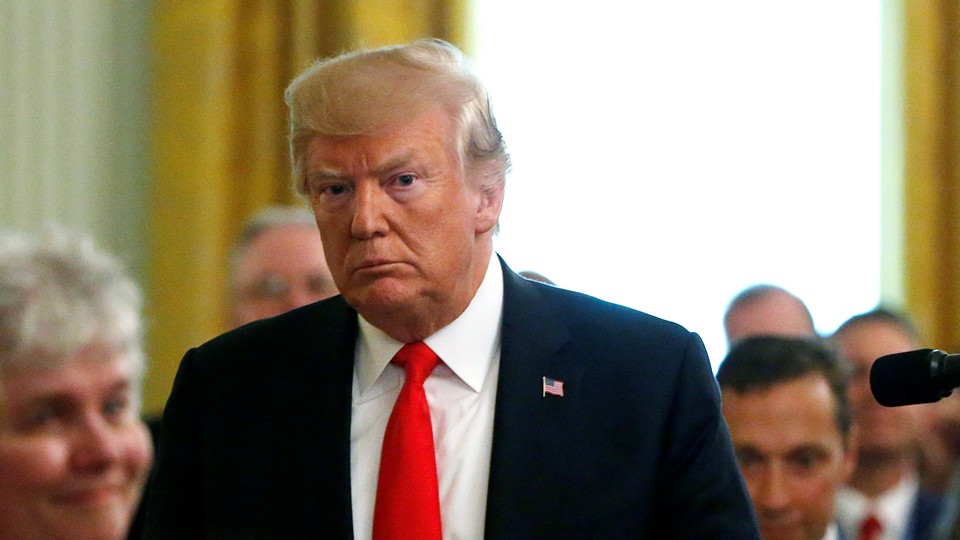 What We're Following
Trump's Troubles: With all Washington eyes turned to his mood in the wake of federal convictions for two of his former associates, Donald Trump denounced the court proceedings as a "RIGGED WITCH HUNT" and praised Paul Manafort for refusing to cooperate with law enforcement. Trump is used to a business environment in which white-collar crime is rarely prosecuted. But now, as president, experts say he faces a long and rocky legal road. Franklin Foer and David A. Graham discuss what's next for Trump on the latest episode of Radio Atlantic.
Calls to Arms: Education Secretary Betsy DeVos is reportedly considering a proposal to allow states to arm and train teachers through a federally funded grant program—even though Congress opposes the idea of giving teachers guns. And while police-reform advocates have criticized the use of heavy weaponry by local officers, a researcher's quest to understand the effects of such militarization reveals a striking lack of usable data about police activities.
Battles About Sexes: Amid scientific controversy over whether different personality traits can be associated with gender, one new study suggests that such differences might be more pronounced in countries with more gender equality. Meanwhile, a variety of American English speakers are trying to reduce their use of the plural pronoun "guys" in favor of more gender-neutral language. The question is, what's the best word to replace it?
---
Snapshot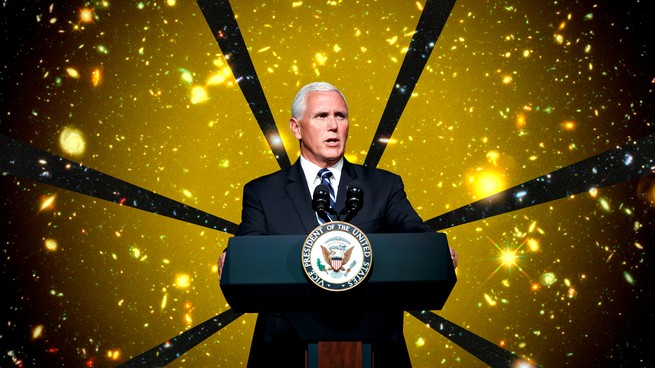 ---
Evening Read
Annie Lowrey on America's marijuana addicts:
Users or former users I spoke with described lost jobs, lost marriages, lost houses, lost money, lost time. Foreclosures and divorces. Weight gain and mental-health problems. And one other thing: the problem of convincing other people that what they were experiencing was real. A few mentioned jokes about Doritos, and comments implying that the real issue was that they were lazy stoners. Others mentioned the common belief that you can be "psychologically" addicted to pot, but not "physically" or "really" addicted. The condition remains misunderstood, discounted, and strangely invisible, even as legalization and white-marketization pitches ahead.
Keep reading, as Annie reports on the public-health challenges that could come from more-widely available pot.
---
What Do You Know … About Global Affairs?
1. Kofi Annan, the first UN secretary-general from sub-Saharan Africa, was born in ____________.
Scroll down for the answer, or find it here.
2. The largest loan in the history of the International Monetary Fund was granted to ___________.
Scroll down for the answer, or find it here.
3. The former Trump aide _____________ has expressed ambitions to create a "supergroup" of European right-wing lawmakers.
Scroll down for the answer, or find it here.
---
Urban Developments
Our partner site CityLab explores the cities of the future and investigates the biggest ideas and issues facing city dwellers around the world. Gracie McKenzie shares today's top stories:
For more updates like these from the urban world, subscribe to CityLab's Daily newsletter.
---