The Atlantic Daily: About to Change
Remembering Kofi Annan, what Trump's lawyers' testimony could mean, how sexism shapes women's wages, and more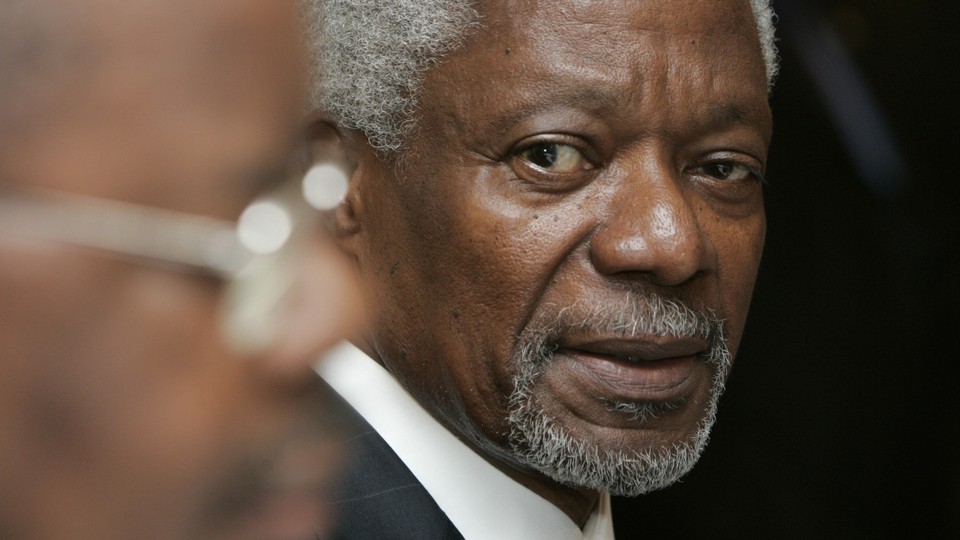 What We're Following
Remembering Kofi Annan: The former United Nations secretary-general and a winner of the Nobel Peace Prize died Saturday at the age of 80. His legacy was shaped in part by the Rwandan genocide of 1994, which led Annan—who expressed deep remorse over the world's failure to stop the violence—to become an advocate for international diplomatic interventions. Richard Gowan, of World Politics Review, describes how Annan used political skills to further peacemaking projects.
All the President's Lawyers: The report that Don McGahn, the White House counsel, has been cooperating with Special Counsel Robert Mueller's investigation could raise serious problems for Donald Trump—particularly on top of testimony that Michael Cohen, his former personal lawyer, may offer. David A. Graham explains the risks.
Women at Work: A new study finds that women born in states with higher degrees of sexism tend to earn less when they grow up, even if they move away—perhaps due to persistent, internalized attitudes about gender roles. On-screen, Amy Adams's character in the HBO drama Sharp Objects is the latest example of a common, damaging trope in which female journalists sleep with their sources, even though documentaries reveal that the reality of women reporters' work is far from the stereotype.
---
Snapshot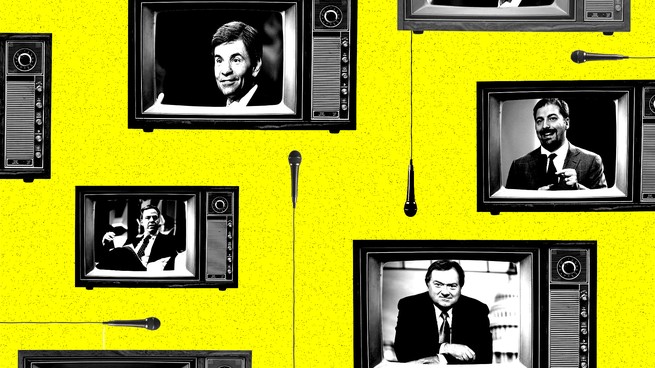 ---
Evening Read
Paul Bisceglio reports on an office mystery in Colombo, Sri Lanka:
The goldfish were the first to vanish. Every so often, a few would go missing overnight from the office's tiny outdoor pond. But goldfish were cheap, so no one in the building—an environmental nonprofit in the bustling, sweaty center of Colombo, Sri Lanka—bothered investigating.

Then the dragon koi began to disappear … Panicked, the landlord installed four security cameras to catch the thief … A couple of days after the cameras went up, Anya Ratnayaka woke to a string of text messages bursting with exclamation points. Ratnayaka, an obsessive young conservationist, worked a desk job at the nonprofit at the time. She'd paid little attention to the mystery of the dwindling koi. But when she unlocked her phone and saw a grainy security-camera image of the thief, she realized her life was about to change.
Keep reading, as Paul describes how Ratnayaka launched the first-ever study of the thief—an urban fishing cat—and how city life could be making these animals smarter.
---
What Do You Know?
1. New York University is offering free tuition to students pursuing graduate studies in the field of ____________.
Scroll down for the answer, or find it here.
2. On average, America's K–12 public-school teachers earn $____________ a year.
Scroll down for the answer, or find it here.
3. The idea that "academic politics are so vicious precisely because the stakes are so small" is known as ____________.
Scroll down for the answer, or find it here.
---
Look Back
The sci-fi author H. P. Lovecraft was born on this day in 1890. In 2015, Philip Eil took stock of Lovecraft's unlikely comeback:
He never saw his stories collectively published in book form, and, before succumbing to intestinal cancer, he wrote, "I have no illusions concerning the precarious status of my tales, and do not expect to become a serious competitor of my favorite weird authors" ...

Nowadays, it's hard to imagine Lovecraft faced such poverty and obscurity, when regions of Pluto are named for Lovecraftian monsters, the World Fantasy Award trophy bears his likeness, his work appears in the Library of America, the New York Review of Books calls him "The King of Weird," and his face is printed on everything from beer cans to baby books to thong underwear. The author hasn't just escaped anonymity; he's reached the highest levels of critical and cultural success. His is perhaps the craziest literary afterlife this country has ever seen.
---