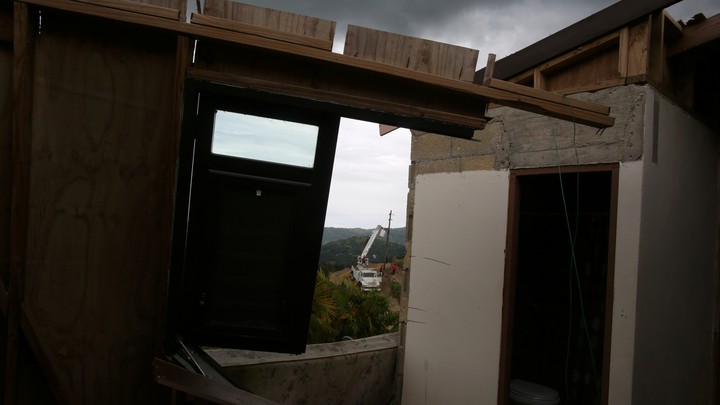 What We're Following
After Disaster: Almost a full year after Hurricane Maria struck Puerto Rico, a new analysis of the death toll estimates that more than 1,100 people died in the aftermath of the storm—and there's still more research to be done before an official count is reached. The city of Mosul, Iraq, was liberated from the Islamic State a year ago, but amid the rebuilding, some residents face suspicion and accusations of ISIS ties. And in Idlib, once considered the "forgotten province" of Syria, hundreds of thousands of people already displaced by the country's civil war are caught in the middle of a new standoff.
Talking Points: In spite of mounting rumors that Special Counsel Robert Mueller is preparing to release a report from his election-interference probe, congressional Republicans and their aides tell Elaina Plott they've had few discussions about how to coordinate a response—and that's because "their constituents don't seem to really care." Meanwhile, most Democrats have steered clear of using the word "impeachment" in their 2018 campaign pitches, out of fear that this threat to the president could energize his base.
Family Reunification: By the time the court deadline to reunite more than 2,500 immigrant children with their parents passed last week, 1,800 had been returned to their families, while more than 700 were still waiting. Here are photos of the reunions, and here's an immigration lawyer's account of what it will take to bring the remaining children back to their parents.
---
Snapshot
---
Evening Read
Caitlin Flanagan on the enduring allure of Vladimir Nabokov's novel Lolita:
You can rail against Lolita forever. You can maintain, as [the author Sarah] Weinman does, that "the abuse that Sally Horner, and other girls like her, endured should not be subsumed by dazzling prose, no matter how brilliant." But these reasonable impulses will get you nowhere. Lolita does not ask us: Are you a feminist, a crusader, an upholder of morals, a defender of girls? Lolita asks us only one question: Are you a reader?
Keep reading, as Caitlin reflects on the moral complexities of loving a book about an abhorrent crime.
---
What Do You Know … About Global Affairs?
Imran Khan, the newly elected prime minister of Pakistan, is a former star ____________ player.
Scroll down for the answer, or find it here.
2. Earlier this year, ____________ became the first country to pass an "Anti–Fake News" law.
Scroll down for the answer, or find it here.
3. A recent study finds that about ____________ percent of Italians believe that at least some immigrants should be granted asylum.
Scroll down for the answer, or find it here.
---
Urban Developments
Our partner site CityLab explores the cities of the future and investigates the biggest ideas and issues facing city dwellers around the world. Gracie McKenzie shares today's top stories:
CityLab teamed up with Topic on a series of stories and documentary vignettes about Braddock, Pennsylvania, one of the most pollution-burdened cities in America. Read about how residents have become "environmentalists out of necessity," and what Summer Lee, who's likely to become the region's first black woman legislator, plans to do about it.

SNAP—America's Supplemental Nutrition Assistance Program, formerly known as food stamps—is currently stuck in a showdown between the House and the Senate. But the story politicians tell about food aid doesn't always line up with the facts.

What's behind San Francisco's poop predicament? The issue of human feces on Bay Area sidewalks is no joke, and it's been at the forefront of local political discourse for months.
For more updates like these from the urban world, subscribe to CityLab's Daily newsletter.
---
Verbs
Planet formed, etymology faked, career changed, cash courted.
---
Meet The Atlantic Daily's team, and contact us.

Did you get this newsletter from a friend? Sign yourself up.
We want to hear what you think about this article. Submit a letter to the editor or write to letters@theatlantic.com.