The Atlantic Daily: Omitted Mention
Was Trump recorded using the N word? Plus North Korea's most celebrated propagandist, the new power of poetry, and more.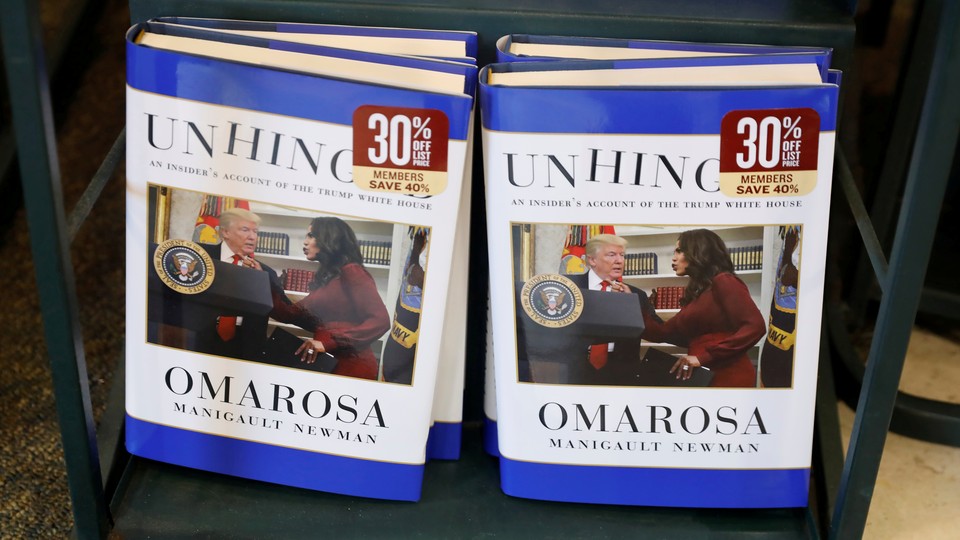 What We're Following
Trump and the Tape: White House Press Secretary Sarah Huckabee Sanders said she "can't guarantee" that Donald Trump has never used the N word, after a tell-all book by the former Trump aide Omarosa Manigault-Newman alleged he had been recorded using the slur. While the Trump presidency has been marked by public fascination with purported secret recordings, Adam Serwer argues that Americans don't need another tape to know who Trump really is.
Presidential Appeal: Republican congressional candidates have performed more poorly than expected in a series of recent elections—and that might be because the head of their party is better at articulating what he's against than what he stands for. Yet for his supporters, Trump's appeal may lie in something more nebulous than positive or negative positions. Alex Wagner describes how "Trumpism, like many forms of non-secular worship, makes its believers feel good."
Arts and Audience: A new paperback collection of essays by the pianist Alfred Brendel makes sense of classical music for performers and lay listeners alike. And a diverse generation of poets, including Chen Chen, Aziza Barnes, and Layli Long Soldier, is changing the face of the art form—and making it newly relevant to thousands of readers.
---
Snapshot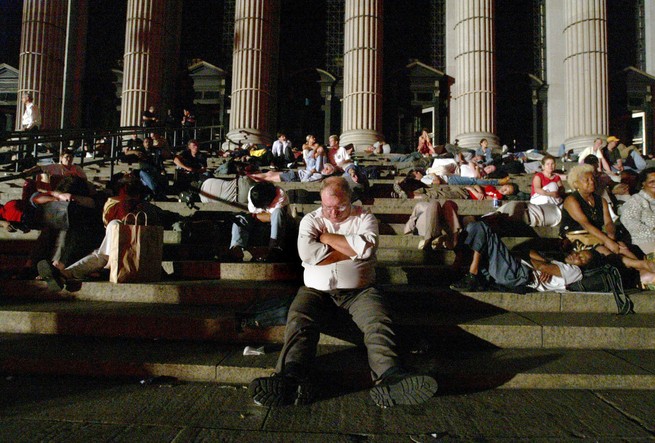 ---
Evening Read
Max Kim describes the day in 1967 when Oh Hyung Jae, a South Korean army captain, was summoned by a counterintelligence agent with news of his long-lost brother, Oh Young Jae:
In the course of a sweeping counterintelligence operation, the South Korean military had discovered that Young Jae had been conscripted by the invading North Korean army in July of 1950—a secret the family had held close since then. In the South Korean military, those with personal ties to North Korea were barred from service. For this reason, Hyung Jae explained, he'd omitted mention of his brother from his [military-academy] application. But that wasn't all the military knew: Young Jae, whom the family had long since given up for dead, was in fact alive and may be training as a North Korean spy.
Keep reading, as Kim tells the story of how Hyung Jae eventually pieced together his brother's story—and learned that Young Jae had become North Korea's most celebrated propagandist.
---
What Do You Know … About Family?
1. The first country in the world to require companies to offer paid leave for domestic-violence victims was ____________.
Scroll down for the answer, or find it here.
2. Some of the earliest documented cases of parents being deported from the United States without their children took place during ____________.
Scroll down for the answer, or find it here.
3. A 1908 obstetrics textbook recommended that pregnant women be separated from "____________."
Scroll down for the answer, or find it here.
---
Urban Developments
Our partner site CityLab explores the cities of the future and investigates the biggest ideas and issues facing city dwellers around the world. Karim Doumar shares today's top stories:
Once you become a parent, you get thrown into the world of stuff—and that stuff's design can affect your child's development. That's why design for kids deserves close observation and deep empathy, whether it's for making toys or building parks and neighborhoods.

The most dangerous type of crash between cars and bikes is so common it has a name: the "right hook." Researchers wanted to know what drivers are looking at when these collisions happen. What they found won't surprise you.

The latest offerings in the South Bronx might sound like a game of hipster bingo: natural beard oils, turmeric-oat-milk lattes, fashion pop-up shops, and an indie bookstore. Yes, the Bronx is gentrifying—but these changes aren't just coming from outsiders.
For more updates like these from the urban world, subscribe to CityLab's Daily newsletter.
---