The Atlantic Daily: On Our Watch and by Our Hands
Why it doesn't matter whether collusion is a crime. Plus NASA's optimism problem, what it's like to be a whale, and more.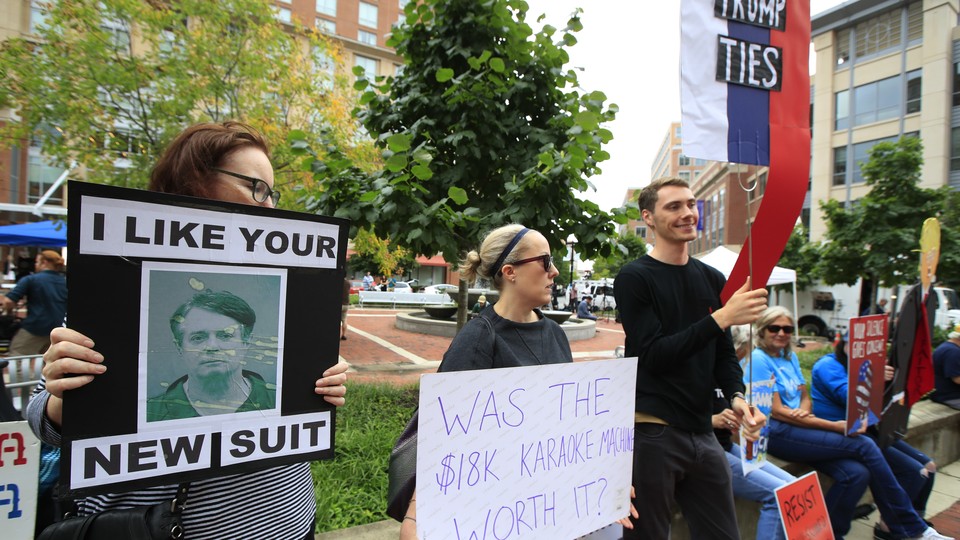 What We're Following
All Eyes on Manafort: The second day of Paul Manafort's trial finds the former Trump campaign chairman in a curious position: repairing his own public image, as he's made a career of doing for others. Here's Franklin Foer's dispatch from the courtroom. Though Manafort is being tried for financial crimes, his case is shadowed by the possibility of Russian collusion—a term that has been banned from the courtroom—with the Trump campaign.
Presidential Problems: In contending that collusion with Russia would not have been a crime, President Trump and his defenders have recast the political scandals of 2016 as legal issues to be parsed. Yet collusion might be even worse than a crime; as David Frum writes, it's a national-security risk. And as the president's scandals are compounded by policy snafus, an increasing number of federal employees are finding themselves in the role of his former fixer, Michael Cohen.
Coming of Age: The new film The Miseducation of Cameron Post, about a teenager sent to conversion camp after she's caught kissing another girl, is quietly daring in its depiction of a young woman finding her identity without undergoing a transformation, writes David Sims. Another new movie, Eighth Grade, gives a vivid portrait of a teen fumbling through the construction of her online and social selves. The director Bo Burnham discusses what makes middle school unique, and how the internet has added to its complications.
---
Snapshot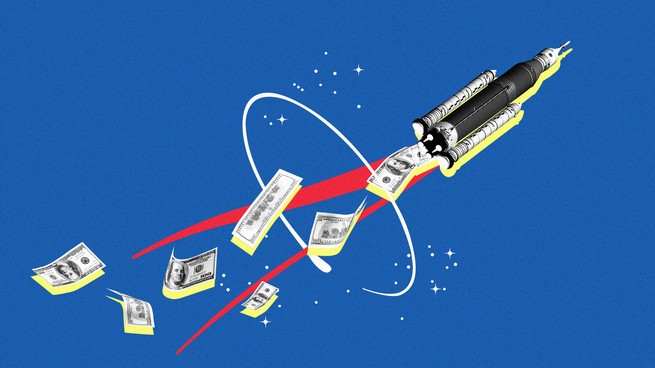 ---
Evening Read
J. B. Mackinnon on what it's like to be a whale:
We might begin with a way of killing a whale that next to no one today would find acceptable … Early Norse whaling mainly involved the spear-drift technique: spear a whale, then hope that it drifts ashore nearby so that you can get your share … When the end came, [the whale might have] swum about a thousand miles across several months, in pain, terribly injured, slowly dying …

In acknowledging the brutality of certain hunting practices, we drew a baseline of human responsibility for the welfare of wild animals: We should not cause them undue suffering … [Yet] everyday life for a growing roster of wild creatures has become so unpleasant, on our watch and by our hands, that their suffering calls for consideration by reasonable people. One of those animals happens to be a kind of whale, the North Atlantic right whale, which lives along the eastern seaboard of the United States and Canada. As one researcher put it: "We're not actually going out and sticking them with a piece of steel anymore. We're just ruining their lives."
Keep reading, as Mackinnon describes how human activities threaten right whales' welfare and survival.
---
What Do You Know … About Science, Technology, and Health?
1. According to a recent study, it takes about ____________ hours of socializing for two people to become close friends.
Scroll down for the answer, or find it here.
2. The reassembly of a dinosaur skeleton usually starts with the ____________.
Scroll down for the answer, or find it here.
3. One psychologist estimates that ____________ percent of the general population are "chronic procrastinators." (The rest of us just dawdle.)
Scroll down for the answer, or find it here.
---
Look Back
In our July/August 2011 issue, David Eagleman looked back at an infamous mass shooting:
On the steamy first day of August 1966, Charles Whitman took an elevator to the top floor of the University of Texas Tower in Austin. The 25-year-old climbed the stairs to the observation deck, lugging with him a footlocker full of guns and ammunition. At the top, he killed a receptionist with the butt of his rifle. Two families of tourists came up the stairwell; he shot at them at point-blank range. Then he began to fire indiscriminately from the deck at people below ...

Along with the shock of the murders lay another, more hidden, surprise: the juxtaposition of his aberrant actions with his unremarkable personal life. Whitman was an Eagle Scout and a former marine, studied architectural engineering at the University of Texas, and briefly worked as a bank teller and volunteered as a scoutmaster for Austin's Boy Scout Troop 5. As a child, he'd scored 138 on the Stanford-Binet IQ test, placing in the 99th percentile. So after his shooting spree from the University of Texas Tower, everyone wanted answers.
---
Verbs
Memes remastered, fealty pledged, billions bestowed, whales surveilled.
---
Time of Your Life
Happy birthday to Adam (born around the same time as the March on Washington) and to Stephanie (twice the age of Macintosh computers).
---