The Family Weekly: The Days of 'Peak Family Road Trip'
Plus: the emotional entanglements of sperm donation, and how to raise a generous child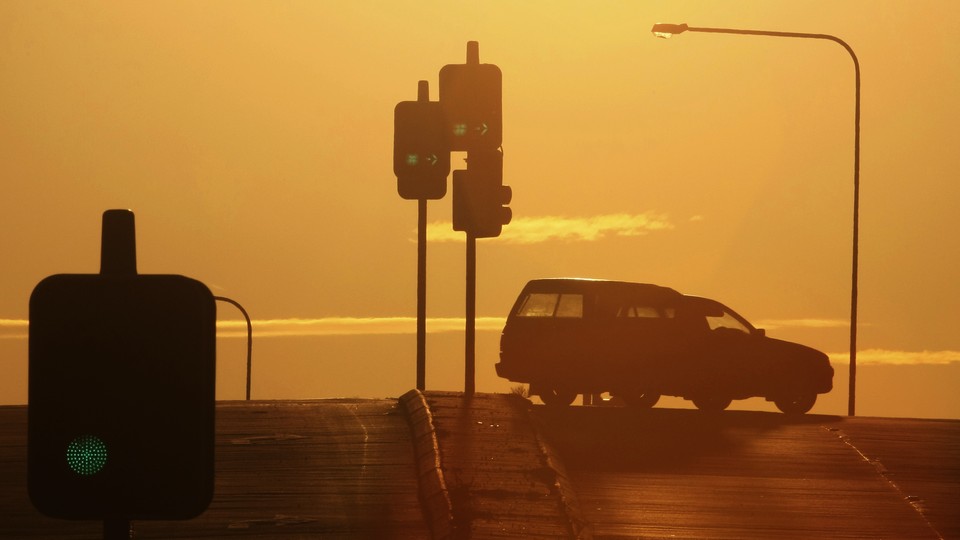 This Week in Family
Sperm donation can look like a simple, practical solution for starting a family, but those who opt for the process are often surprised by its emotional consequences, Ashley Fetters reports. Some specialists argue that professional counseling is crucial to helping families untangle the messy emotional webs that the process can weave, and some countries legally require that sperm donors and recipients participate in counseling, but not the U.S.
One sperm donor's wife told Fetters she wished she'd been better prepared for the struggles her husband would face: "I was just like, 'Gosh, why hasn't someone told us?'" she said. "Why was nobody saying, 'This is a big deal, and it's going to test the limits of your relationship'?"
---
Other Highlights
In the 1960s and '70s, America was "at Peak Family Road Trip," Ashley Fetters writes—a result of the combination of a developing interstate-highway system and a growing presence of cars in family life. But with the rise of reliable, cheaper air travel, road trips are no longer the staple of American life they once were.
Fetters spoke with Richard Ratay, the author of a new book called Don't Make Me Pull Over!: An Informal History of the Family Road Trip, about how the family vacation has changed. "It sure felt back then a lot more like when you went on a family vacation, you were setting off into the wild frontier on a great adventure together," Ratay said. "You as a family were going to have to overcome these challenges and find ways to deal with them. I don't think it feels that way anymore."
---
Snapshot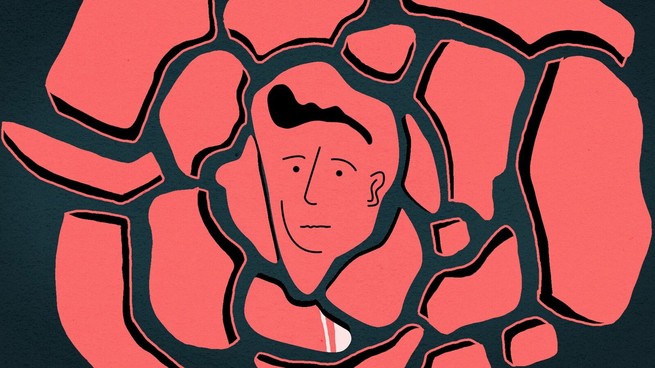 How can parents raise a generous child? The latest episode of Home School, The Atlantic's animated series on parenting, explores this question. If you force kids to share, they're less likely to do it again, says Dr. Laura Markham, the author of Peaceful Parent, Happy Kids. Parents should let kids "voluntarily choose the experience" of giving up a toy to a friend. They might struggle at first, but they'll learn to deal with those emotions and "make it through to the other side," Markham says, which is a skill they will need to learn in order to deal with life's obstacles. This episode was animated by Andrew Khosravani.
---
Dear Therapist
Every Wednesday, the psychotherapist Lori Gottlieb answers readers' questions about life's trials and tribulations, big or small, in The Atlantic's "Dear Therapist" column.
This week, a reader writes in about their struggles to maintain a relationship with their brother given that the siblings disagree on a major issue. The reader asks, "Is it possible to have a relationship with a brother who doesn't believe my mom's claim that she was sexually assaulted by my dad?"
Lori's advice:
Maybe there's room for each of you to have an experience of your parents that's your own, and still have a relationship with each other. You might have lived in the same house and been raised by the same people, but that doesn't mean that either of your perspectives on, or feelings about, your parents cancel out the other's. Both are valid—he's entitled to believe what he wants, as are you. Both of you can love your parents in your own ways.
Send Lori your questions at dear.therapist@theatlantic.com.