The Family Weekly: Do Ultimatums Work?
Plus: when trans children don't get the support they need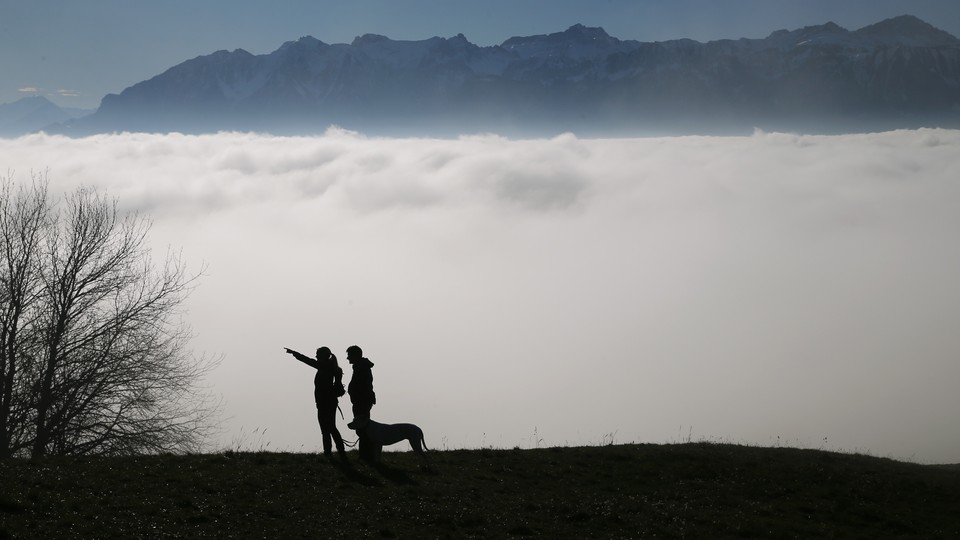 This Week in Family
In the latest in a series of responses to Jesse Singal's Atlantic cover story, "When Children Say They're Trans," the writer Evan Urquhart describes the long-term effects of parents' failure to support trans kids. Urquhart, who transitioned at the age of 38, still feels that his parents don't really know him, even though they've come around to supporting him. "I believe my parents would have embraced having a trans child if they'd had some way of knowing that was what they had," Urquhart writes. "But, because it was 1998 instead of 2018, their best efforts wound up obscuring my truest self, creating vast gulfs of misunderstanding and hurt between them and me."
---
Dear Therapist
Every Wednesday, the psychotherapist Lori Gottlieb answers readers' questions about life's trials and tribulations, big or small, in The Atlantic's "Dear Therapist" column.
This week, a reader faces an ultimatum from his wife: "She has given me six months to find treatment for the lack of emotion I am displaying towards her," he writes, and adds, "All the pressure on me just pushes me further away. So what do I do?"
Lori's advice? They're stuck in a deadlock, and it's time to get out:
It sounds like the arguments you two have stay focused on the surface of the impasse. Her: Show me more physical affection. You: Stop pressuring me—it's hard to give affection on command. But as you've seen, that leads nowhere. What probably hasn't been explored is what you think the issue is about, what your wife thinks it's about, how much of this is about you, how much is about her, how much of this is related to what's happening between you two in the present, and how much is related to your respective histories.
Send Lori your questions at dear.therapist@theatlantic.com.
---