The Family Weekly: Daniel Tiger and the Legacy of Mister Rogers
Plus: Americans' surprisingly tame fantasies, and the wedding invitation that never arrived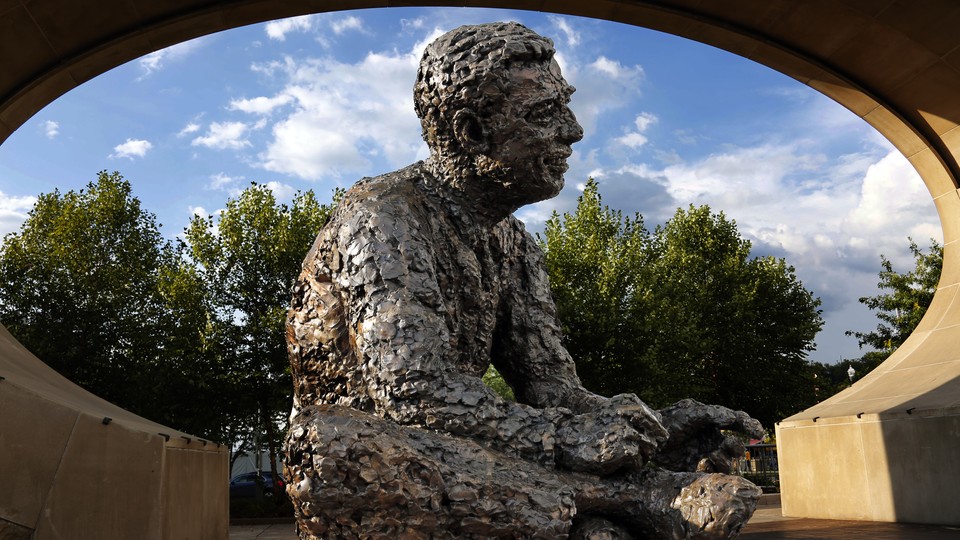 This Week in Family
Why does Mom Tiger on the children's show Daniel Tiger's Neighborhood wear pants, while Daniel Tiger and his dad don't? Ashley Fetters, an Atlantic staff writer, talked to the show's creator, Angela Santomero, about this mystery, as well as how the beloved show carries on the legacy of Mister Rogers' Neighborhood.
"We know we have a responsibility, and an opportunity," Santomero told Fetters of the show, "to do some stories you might not be able to do on other shows because of the level of bonding that Daniel has with our audience and the fact that parents really trust us." Daniel Tiger has helped introduce children to, among other things, death, natural disasters, and first visits to the dentist.
---
Other Highlights
Despite the proliferation of pornography of all kinds, the sexual fantasies of Americans today are pretty tame, according to the largest-ever research project on sexual fantasy and desire. The researcher Justin Lehmiller conducted an online survey on sexual fantasy with the help of social media, and many of his findings contradict long-held stereotypes about sexual fantasy. For example, nine out of 10 Americans surveyed reported that they had fantasized about their current partners. "We're not trying to replace our partners," Lehmiller told Ashley Fetters for her piece on the study. "We're just trying to amp our sex life up a little bit."
---
Dear Therapist
Every Wednesday, the psychotherapist Lori Gottlieb answers readers' questions about life's trials and tribulations, big or small, in The Atlantic's "Dear Therapist" column.
This week, a reader named Michelle wonders how to get a sincere apology from a friend who asked to rent Michelle's high-end camera to photograph her wedding—but then didn't invite Michelle to the event.
Lori's advice? Back up a step and have an honest conversation:
The only way to possibly understand what's going on here—not just with the wedding invitation, but more generally in the friendship—is to ask. I say "possibly" because your friend may not be completely transparent, so as to spare your feelings or avoid an awkward encounter. But if you really have the kind of friendship in which you'd expect a wedding invitation, you should be able to talk to her about this.
Send Lori your questions at dear.therapist@theatlantic.com.