The Family Weekly: Are Parents Responsible for Their Children's Choices?
Plus: motherhood in the midterm elections, and repairing a mother-son bond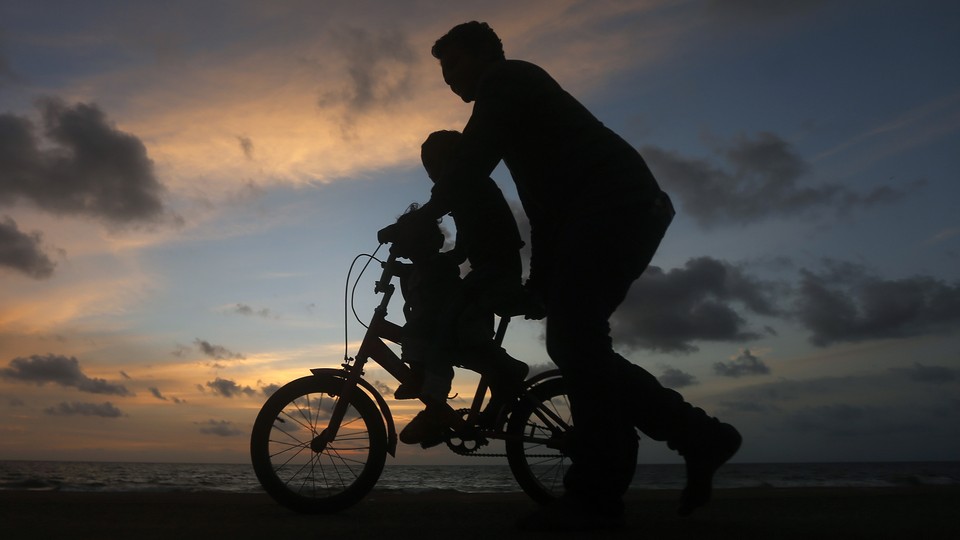 This Week in Family
A historic number of women are running for office in this fall's midterm elections, and the moms among them are promoting their motherhood as a strength, reports Annika Neklason, an assistant editor at The Atlantic. Women in politics have long struggled against the perception that being a mom stands in the way of a successful career, but it says something about this particular moment—for mothers and for politics—that some are now framing it as a strength.
The theme of gender also played a central role in a story this week by Caroline Kitchener, an associate editor at The Atlantic. Kitchener noted the enduring gendered expectations about whether someone will change his or her surname after marriage: In a 2011 study, 72 percent of adults polled said they believe a woman should give up her maiden name when she gets married. In her piece, she wonders what's stopping more men from taking on their wives' last names.
---
Other Highlights
Are parents responsible for the choices their kids make when they grow up? A new documentary based on Andrew Solomon's 2012 book, Far From the Tree, explores the complicated relationship between nature and nurture. The film suggests that parents could stand to blame themselves less for a child's behavior, even when it comes to children with violent tendencies.
---
Dear Therapist
Every Monday, the psychotherapist Lori Gottlieb answers readers' questions about life's trials and tribulations, big or small, in The Atlantic's "Dear Therapist" column.
This week, a mother struggles to forgive her adult son for walking out on Mother's Day after a fight. "I cannot get over this hurt … I feel we have to do a do-over," she writes.
Lori's advice? Think about a repair instead of a do-over:
All healthy relationships go through rupture and repair. There's a rupture—a misunderstanding, an unfortunate interaction, hurt feelings—followed by a repair. The repair might involve one person or both people taking responsibility for their actions, making a genuine apology, or working through a difference. I have a feeling that your son was also upset by what happened on Mother's Day but instead of taking into account his experience and what you can do to repair your part, you're insisting that he re-create the Mother's Day you wanted—as if a do-over consisting of him grudgingly restaging the day's festivities would repair this for either of you.
Send Lori your questions at dear.therapist@theatlantic.com.
---